Why you should let Siam shipping handle your shipment from china?

SIAM Shipping is an expert for importing goods from China to Thailand, mainly by sea freight. We do ship weekly consolidation and full container. We take in charge all kind of products, general cargo, dangerous and perishable.

Do you need to receive a small parcel from China? Are you going to import great quantities and in regular times of materials to Thailand? Or maybe you just need to do a one-shot transfer between the two countries?

Without regarding your situation, you will find valuable information on this article, that will help you to master what is required to import goods between the two countries. Legit English data about Import/Export is always hard to sort out on the web. Because we're running in the Thai logistic field for more than a decade, and China is one of the most demanded country to import by our regular clients, we built this page to synthetize all the experience we accumulated for your own benefit.

Here you will find first the trade relations and processes that exists between China and Thailand. After, the different freight methods. We will also give you advises through this presentation, that you can use for your personal situation.
SIAM SHIPPING ADVISE YOU ON THE BEST METHOD
---
WHAT IS THE MOST SUITABLE METHOD OF TRANSPORT ?
SEA FREIGHT TO CHINA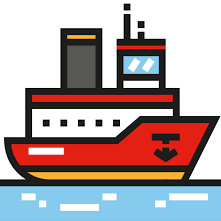 Ocean freight will be the best deal for you if:
The departure/arrival are far from each other
Your goods are bigger than 2 CBM
You are not compelled by time.
TOP 5 – Shipping line





Ocean cargo from Thailand to China
Remark SIAM: Considering the 3 major parameters that are time of transit, security and price, this is the most effective freight solution.
As said before, China has one of the biggest seashore in the world. Adding this to its huge population and strong economy, the ports of its territory are amongst the greatest. The port authority recently announced a total traffic of 399.250 million tons of goods, including 53.32 Mt of iron ore and 53.86 Mt of crude oil. In 2014, the increase in container traffic enabled the Ningbo-Zhoushan port to surpass that of Busan to become the fifth largest in the world. In 2016, it becomes the world's largest cargo port (over 900 million tonnes). This port is also known to have as its specialty the transport of furniture of any kind.
There is also the port of Shenzhen which is one of the busiest ports and is experiencing the fastest growth in mainland China in the south. Located in the southern region of the Pearl River Delta, in Guangdong Province, it is the economic hinterland for Hong Kong's commercial activity with mainland China, and one of the major ports in terms of China's international trade. The port of Shenzhen is known to be specialized in electronic commerce, a development mainly due to the American giants such as Apple, Dell or HP who manufactures there the bulk of their devices. Although in the area, it is Foxconn who remains the king of the city.
A final example, and not the least, is the port of Guangzhou (also known as Canton) which is currently the largest multi-purpose port in southern China. Indeed, it trade with 300 other ports. It is also very important for economy and transportation in the Pearl River Delta and in its province, Guangdong.
Here are is a table that defines transit times on average, between the biggest Thai and Chinese ports. Smaller ports will have a slightly higher transit time than the two majors, because of their tiny traffic:
| | | | | | | |
| --- | --- | --- | --- | --- | --- | --- |
| | Hong Kong/ Shenzhen/Guangzhou | Dalian | Tianjin | Qingdao | Ningbo | Shanghai |
| Bangkok | 12 days | 16 days | 16 days | 15 days | 14 days | 14 days |
| Phuket | 13 days | 17 days | 17 days | 16 days | 15 days | 15 days |
| Songkhla | 11 days | 15 days | 16 days | 15 days | 14 days | 14 days |
*Please note that those transit times are just indicative timing between Thailand and China
SIAM Advice: To have precise rates and transit times for your Sea freight from Thailand to China, don't hesitate to contact our SIAM Experts.
AIR FREIGHT TO CHINA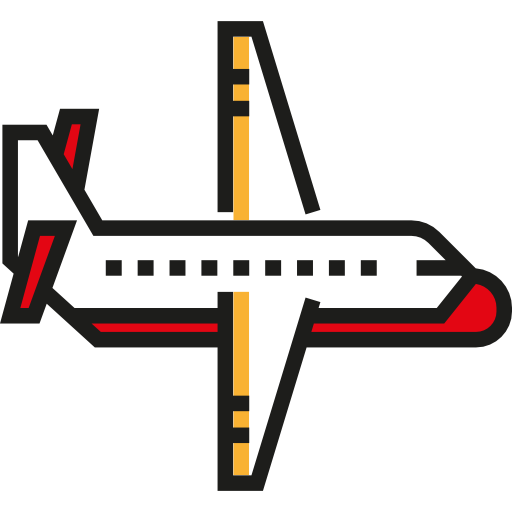 Air freight will be the most efficient solution if :
Your goods are smaller than 2 CBM and 200 kg
You're in a hurry to receive/send the goods
Remark SINO : Naturally, if you need to get your goods delivered as fast as possible, air freight is the best option for you. You are in the rush? Contact our SIAM Expert now !
Remark SIAM: This way can be used as your principal transfer method, or only on punctual times.
Air freight can be very attractive, because the two countries are well-equipped in International Airports. China and Thailand have always been deeply linked economically. There always have been small colonies of Chinese merchant in the major cities of the Kingdom through time. As a testimony, Bangkok has the oldest and one of the biggest Chinatowns in the world.
The links between the two countries are strong by air. There's a lot of direct lines linking the biggest cities in Thailand to the major Chinese cities. Also, numerous Chinese Airlines have branches and daily flights departing from Thailand and going to China.
An air freight will take less than one day to join the two countries. In total a courier freight will ensure a 3-day freight performance (on average), when regular air freight will enable us to deliver your goods in less than 6 days (on average).
Our well negotiated partnership with the Airlines, enables us to provide a complete range of Air freight services. Courier services (Express), Regular Air freight, Delivery at the Airport terminal, Air freight coupled with trucking…
Remark: Transit time are hard to estimate as it mainly depends of the budget: a direct flight available within a day is possible, but will probably be more expensive. In average, you can expect 3/6 days (export process included)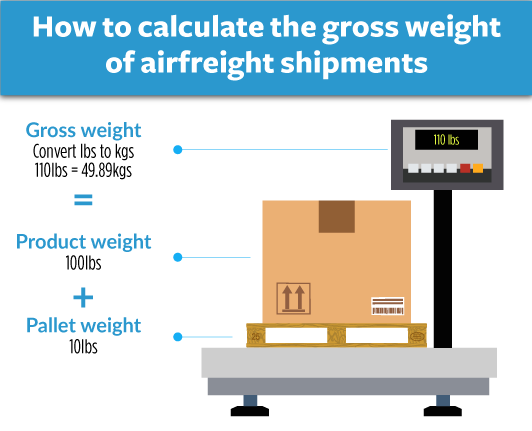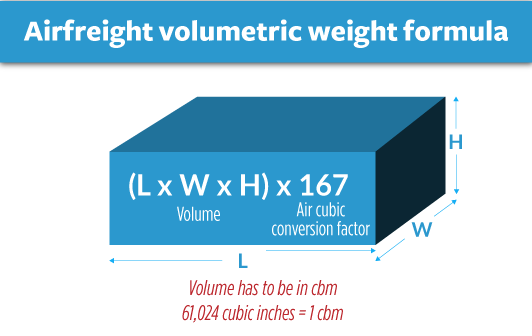 CROSS BORDER TO CHINA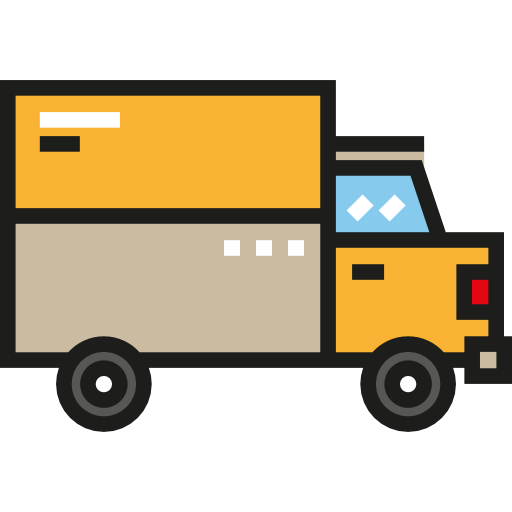 Road freight will be the most convenient option if:
Your supplier is located on the east side of Thailand
The final destination of your goods is in the south of China
You're not in a hurry to receive your goods
Contact us now! Your SIAM Expert will find out the best logistic option for your shipment from Thailand to China!
Remark SIAM: Road freight will rarely be a great solution to consider, to transfer goods between these two countries
*You will prefer road freight if you want your goods to arrive in less than a week
As mentioned before, road freight between China and Thailand will use similar itineraries than the rail freight. Roads in China, Thailand and Laos are well-shaped, in Myanmar and Vietnam they are still improving it. So, if your goods originate from central or western China, they will transit via Vietnam and Laos, or via Myanmar.
As the transit time in road freight is halved compared to trains, it can be more interesting for you, if time is a key parameter. Depending on the criteria for you and your business, we will check the rates between rail and road, because we can shorten the transit time, for similar prices.
Here is a table detailing the transit time on average between the major Thai and Chinese cities by road:
| | | | | |
| --- | --- | --- | --- | --- |
| | Bangkok | Chiang Mai | Phuket | Udon Thani |
| | 3 days | 3 days | 4 days | 2 days |
| Xi'an | 4 days | 3 days | 5 days | 3 days |
| Qingdao | 5 days | 4 days | 6 days | 4 days |
| Ningbo/Shanghai | 4 days | 4 days | 5 days | 4 days |
| Beijing | 5 days | 4 days | 6 days | 4 days |
| Chongqing | 3 days | 2 days | 4 days | 2 days |
| Kunming | 2 days | 1 day | 3 days | 2 days |
| Nanchang | 3 days | 3 days | 4 days | 3 days |
| Harbin | 6 days | 6 days | 7 days | 6 days |
| Changsha | 3 days | 3 days | 4 days | 2 days |
Moreover, it will be almost always more expensive than the other freight solutions. Road freight is only good when it's coupled with other freight modes, like Sea freight + Trucking, Air freight + Trucking…
Remark SIAM: Regarding transit time you can expect maximum 8 days if it starts from the north of Thailand and finish to the south of China. Otherwise, the transit could start from 2/3 days if we just need to cross the border and deliver your parcel.
RAIL FREIGHT TO CHINA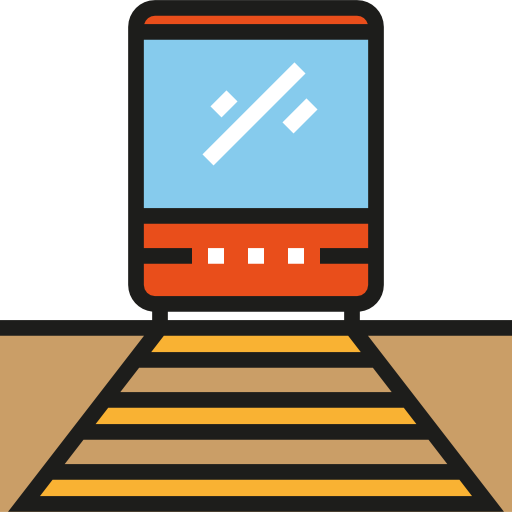 Rail freight will be the best solution for you, in the case that:
Your supplier is situated in mainland Thailand, or near a railway station
You need the goods to arrive in less than one week
Contact us now! Your SIAM Expert will find out the best logistic option for your shipment from Thailand to China!
Remark SIAM: Railways are well working between the Indochina peninsula and China. Using them for your business might be a smart move.
An old rail project called the "Kunming-Singapore Railway" is back in the news after several decades of abandonment because of wars. It was first imagined when the Indochina peninsula was colonized by French and British. It aims to conceive a very effective rail network linking the different countries of the region. China, Vietnam, Laos, Thailand, Cambodia, Malaysia, Myanmar and Singapore are now cooperating to create optimized and express rail routes between the major cities of the area. A big asset of the project is to implement an express railway linking Kunming to Vientiane, and then Vientiane to Bangkok.
Remark SIAM: Because Thailand doesn't have common borders with China, by rail or road freight, your shipment will transit through Myanmar, Laos or Vietnam first.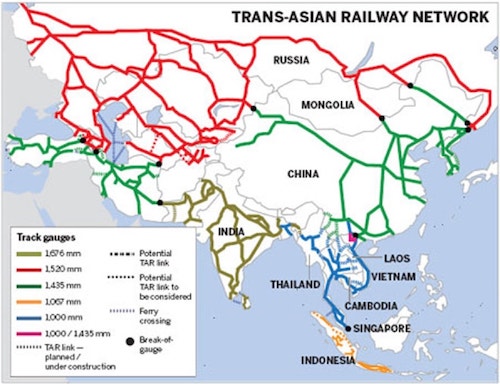 For example, if you need to send goods in provenance of Kunming to Udon Thani, your goods will transit through Laos by crossing the border between the cities of Boten (Laos), and Mohanzhen (China).
For your information, the Chinese-Vietnamese border is crossed only on one point to go to Thailand. It is called the "Friendship pass" between the cities of Pingxiang (China) and Đồng Đăng (Vietnam). Then your goods can join the territory of Laos on two principal border venue, between Dansavan (Laos) and Tt. Lao Bao (Vietnam), and at the Nam Phao International Checkpoint. Afterwards, they will enter to Thailand.
*If you're sending goods from north-west China, your goods will flow through Myanmar first. The border between China and Myanmar will be crossed between the cities of Mongla (Myanmar) and Daluozhen (China). Then it will enter the Thai territory between Tachileik (Myanmar) and Wiang Phang Kham (Thailand).

Here is a table of the usual transit times between Chinese and Thai cities:
| | | | | |
| --- | --- | --- | --- | --- |
| | Bangkok | Chiang Mai | Udon Thani | Phuket |
| | 6 days | 6 days | 4 days | 8 days |
| Xi'an | 8 days | 6 days | 7 days | 10 days |
| Qingdao | 10 days | 9 days | 9 days | 12 days |
| Ningbo/Shanghai | 9 days | 9 days | 8 days | 11 days |
| Beijing | 10 days | 10 days | 9 days | 12 days |
| Chongqing | 6 days | 5 days | 5 days | 8 days |
| Kunming | 4 days | 3 days | 3 days | 6 days |
| Nanchang | 7 days | 7 days | 6 days | 9 days |
| Harbin | 12 days | 12 days | 11 days | 14 days |
| Changsha | 6 days | 6 days | 5 days | 8 days |
*Please note that those transit times are just indicative timing between Thailand and China
You are looking for logistics and/or sourcing services ? You need a dedicated assistance ?
Our experts will answer you within 24h !
OUR CUSTOMS BROKER INFORM YOU
---
CUSTOMS CLEARANCE IN CHINA
What duties and taxes will I pay for my goods ?
Import duties have been heavily reduced for a wide range of products and services, thanks to free trade agreements between Thailand and China.
The reduction of duties applies to various kinds of goods:
Pharmaceutical products
Dairy products
Commercial trucks
Aluminum structures
Many other products
*Trade between both countries is thus facilitated and shall allow manufacturers in Thailand to import cheap raw materials to export afterwards at a competitive price.
How Can you get tax exemption for goods imported from China?
Your supplier must provide us with an E-form, in order to be checked and validated by our import service.
Warning SIAM: Beware! If the E-form contains errors, you will end up paying taxes. This is why we will check for you before the scheduled departure.
*Please note that E-Form exempts duties and taxes, but Thai VAT is still mandatory (7%).
Definition of CO
A Certificate of Origin (CO) is a document proving that the export goods have been produced in a particular country, ready to be shipped to another country. It must be provided by a notary public, government. The exporter of the goods can also issue it. It is usually divided into GSP certificate of origin (Form A), and various regional preferential certificates of origin, and non-preferential certificates of origin.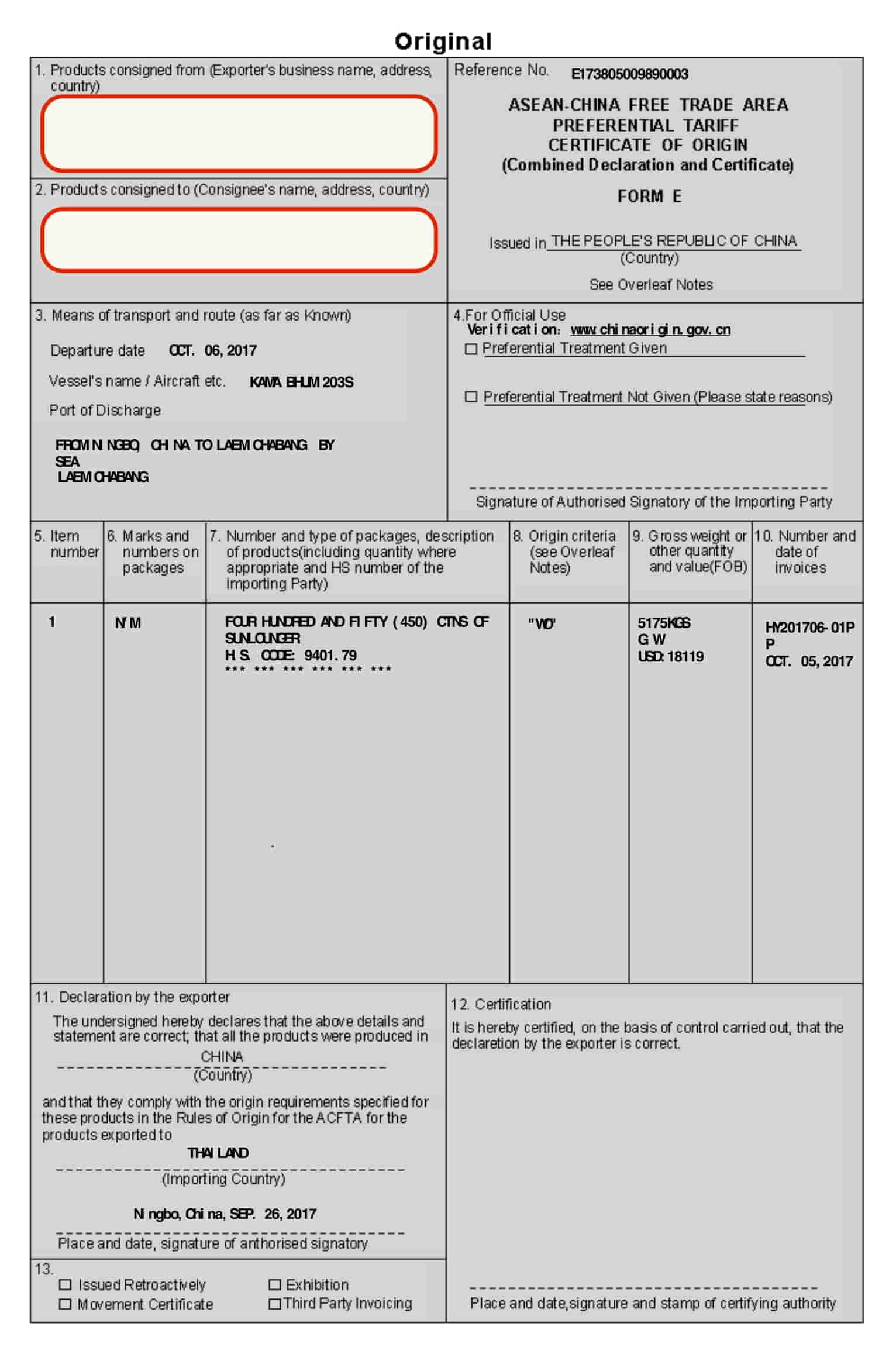 ASEAN-China Free Trade Certificate of Origin
The China – ASEAN Free Trade Certificate of Origin (FORM E) is now valid for exportations to the main following countries: Indonesia, Thailand, Malaysia, Vietnam, the Philippines, Singapore, Brunei, Cambodia, Myanmar, Laos. It has to comply with the relevant provisions of the product, as issued by the China – ASEAN free Trade Area of ​​preferential origin confirmation letter (FORM E). The 10 countries mentioned before can benefit from preferential tariffs (up to a 5% lower tax rate).
The "Trade in Goods Agreement" defines the sample format of certificates of origin that must be respected. The "trade in goods agreement" Protocol II also requires a description of the contents that must be mentioned on the back page.
Reduced import duties thanks to FTAs between China and Thailand come with a probable future development of infrastructures, such as railways. This should generate a significant reduction of logistics costs, enhancing business and touristic flows in Thailand.
Thailand is trading 79% of its goods to/from another ASEAN member, at a very competitive price. This kind of business relationships between countries has been a real driver for the development of the ASEAN bloc. We can be sure that such an agreement between China and Thailand would be a key asset for both countries.
Info SIAM: Please find the lastest (and official) document from ASEAN agreement on the following link: China FTA Network
*This links below will help you to calculate the taxes you may pay to transfer products between the 2 countries.
Import duties between Thailand and China
Tariffs and Taxes
China is aligned with the Harmonized Tariff System (HTS) for imported and exported goods coming from members states of the Association of Southeast Asian Nations (ASEAN).
Here is the composition of an HS Code, you can now see what an HS code is and what does it mean.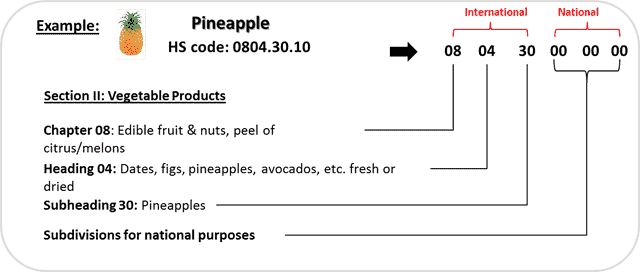 Remark SIAM: Now that you're on point concerning the relations and processes between China and Thailand in terms of trade, we will explain you what are the freight possibilities that you can use to make your goods transit.
Import / Export Relations between China and Thailand
Important flows guided by a free trade agreement
Import / Export flows between China and Thailand are growing steadily from year to year. These two countries have good relations; culturally speaking, it is estimated that between one-third and one-half of Thai people would have Chinese origins. The ties between the two countries have tightened even more since the 2014 coup d'état, with Thailand diverting from the United States. China is the first economic partner of the ASEAN (Association of Southeast Asian Nations).
Info SIAM: You want further information about licenses required during an international shipment ? Feel free to contact our SIAM Experts or check directly our dedicated page : Import / Export licenses 
A Framework Agreement between the People's Republic of China (PRC) and the ASEAN Kingdom entered into force in 2003 to promote comprehensive economic cooperation. Indeed, it was decided that a free trade area would be established within 10 years.
The main points of this agreement are:
The elimination of tariff and non-tariff barriers on international trade in products,
The liberalization of international trade in services
Foreign direct investment
Simplification of customs procedures and
Mutual recognition agreements.
The ASEAN-China Free Trade Area is the third largest free trade area in the world, and here are some important points:
 1.9 billion people (30% of the world's population)
GDP: $ 2 billion
International trade: $ 1.1 billion
International trade will increase by 38.9%
Imports and exports are expected to increase by 50%
Five ASEAN countries are China's largest trading partners
China is the third largest source of imports from ASEAN (Association of Southeast Asian Nations)
An agreement favoring the activity of Chinese seaports
China-ASEAN free trade agreement was signed in January 2007 and entered into force on 1 July 2007. In addition, the ASEAN-China Free Trade Agreement (ASEAN-China) is applying by the LAC countries of the Association of Southeast Asian Nations (Cambodia, Laos, Myanmar and Vietnam) since the 1st January 2015.
China relies on several major ports to keep this maritime activity in constant evolution. Indeed, China has more than 2,000 ports, 130 of which are open to foreign ships. China has 16 major seaports with a capacity of more than 50 million tons per year. Amongst these, the port of Ningbo-Zhoushan, located in the Zhejiang Province, on the East China Sea coast, south of Hangzhou Bay.
Guangzhou's port is also tremendous for the Chinese Import/ Export activities, we will detail it lower. This important traffic is largely due to the Canton Fair, which takes place twice a year (spring and autumn). This huge fair is co-sponsored by the Ministry of Commerce and the People's Government of Guangdong, while China's Foreign Trade Center oversees the organization.
Customs contact in Thailand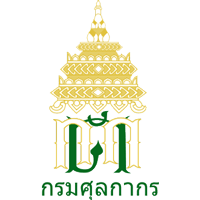 Customs contact in China

Customs process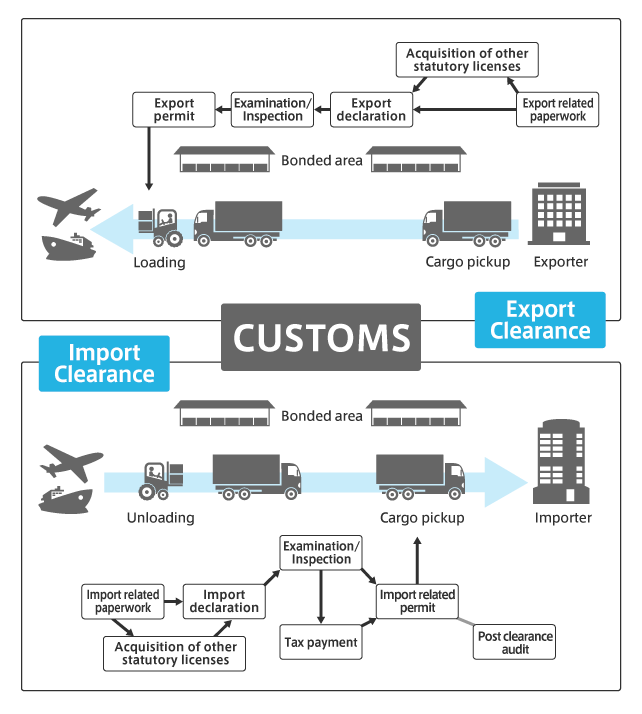 OUR CUSTOMS BROKER INFORM YOU
---
PROHIBITED & RESTRICTED ITEMS
Remark SIAM: If you have one of the following item, you should check directly with our SIAM Experts. Some of those items are restricted or even totally prohibited, it is important to anticipate such shipment to avoid any problem.
Drug Contraband

Ivory

Poison

Explosives

Batteries

Pornography

Biohazard

Flammable

Knife

Chemicals

Firearms

Tobacco

Corrosive

Drugs

Gambling

Counterfeit

Counterfeit Notes

Hazardous

SIAM Advantages
---
WHY CHOOSE US ?
SIAM Shipping understands what customers needs and builds a long term relationship with its loyal customers. Your satisfaction, our success !
« Respect is earned. Honesty is appreciated. Trust is gained. Loyalty is returned. »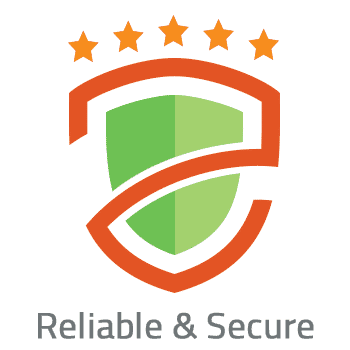 SIAM Shipping - Dedicated freight forwarder in Thailand
Due to our attractive pricing & dedication, many customers trust our services and we thank them. Stop overpaying the services and save money with our tailored package matching will all type of shipment, from small volume to full container, let us find the best and most cost-effective option.
Communication is important, that's why we strive to discuss through the most suitable way for you !