Shipping goods between Thailand and United Kingdom
SIAM Shipping through Docshipper offers you a complete range of services for your shipments from Thailand to the UK. We have been handling shipments from both countries over the past decade. Our strong experience and expertise allow us to better match your needs. SIAM Shipping can take care of your products from door to door at the best rates.

We ensure a regular traffic to the United Kingdom for any type of volume, from the smallest luggage to the Full Container Load, to any place. Whether your need us to ship by air or by sea freight, SIAM Shipping provides high quality service suited to your needs.

As an experienced freight forwarder, we can even take care of any specific cargo you may want to import into the Kingdom.

To receive a free quote in less than 24h, just fill out this easy form.
SIAM SHIPPING BY DOCSHIPPER ADVISE YOU ON THE BEST METHOD
---
WHAT IS THE MOST SUITABLE METHOD OF TRANSPORT ?
SEA FREIGHT TO UNITED KINGDOM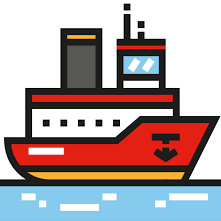 Ocean freight will be the best deal for you if:
Your items can't be shipped by Air
Your goods are bigger than 2 CBM
You are not compelled by time.
TOP 5 – Shipping line





Overview – Ocean cargo from Thailand to UK
Remark Docshipper: Considering the 3 major parameters that are time of transit, security and price, this is the most effective freight solution.
Main ports
Port of London
The Port of London is amongst the largest ports in the world, and the UK's second largest one, after the Port of Felixstowe.
This port can handle all types of cargo, cruisers, roll-on roll-off ships, etc. This is a key logistic hub, to which we ship most of our shipments to the UK.
Port of Southampton
The Port of Southampton is a deep-sea terminal, the second largest in Britain. It is mainly appreciated for its updated connection to the city. In fact, the port is directly served by a renovated railway line, able to handle large loading gauge, and thus taller containers.
Port of Felixtowe
The Port of Felixstowe is the busiest container port in the UK, accounting for 42% of containerized trade. It is Europe's sixth busiest port. In this way, SIAM Shipping is aware that ensuring a strong presence and regular traffic to this port is essential to your business activities.
Remark Docshipper: We do not only ship to these 3 main ports. In fact, in order to better serve your needs and expectations, we always make sure to come up with the best shipping route, optimizing time and expenses!
*This is why we also ship to Dover, Immingham, and much more!
Transit times
| | | |
| --- | --- | --- |
| FROM | TO | ESTIMATED TRANSIT TIME |
| Bangkok | London | 31-33 days |
| Bangkok | Southampton | 31-33 days |
| Bangkok | Felixtowe | 34-36 days |
| Bangkok | Dover | 32-34 days |
| Bangkok | Immingham | 35-37 days |
*Please note that those transit times are just indicative timing between Thailand and Vietnam
Sea freight rates
Sea Freight is the best option for you if time is not your main concern. If you are mainly wanting to save money over time, ocean freight is recommended.
In fact, sea freight comes with two main benefits: you can ship high volumes, at the best price. This can be particularly interesting for regular traffic with high volumes between both countries.
As mentioned above, SIAM Shipping can offer every kind of service for every single type of volume! Our main goal is to adapt our offer to your needs and requirements.
Docshipper Advice: To have precise rates and transit times for your Sea freight from Thailand to United Kingdom, don't hesitate to contact our SIAM Experts. The total cost of your shipment will vary according on the services you require from us! We decided to quote every single request individually to remain as close as possible to your wants and expectations!
Info SIAM: Whether you're a large company, a small business, a start-up or an individual, DocShipper can arrange your shipment from start to finish, without you having to do anything. Tell us about your needs, so our experts can find the most appropriate solution for your freight and give you tips on how to save on shipping costs. Contact us, we'll answer any questions you have!
AIR FREIGHT TO UNITED KINGDOM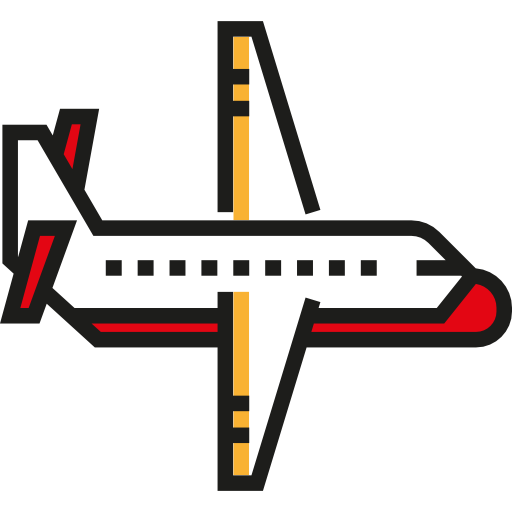 Air freight will be the most efficient solution if:
Your goods do not exceed 2 CBM and 200 kg
You're in a hurry to receive/send the goods
Remark Docshipper : Naturally, if you need to get your goods delivered as fast as possible, air freight is the best option for you. You are in the rush? Contact our SIAM Expert now !
Remark Docshipper: This way can be used as your principal transfer method, or only on punctual times.
Main airports
Heathrow Airport (London)
Heathrow is ranked amongst the busiest airports in Europe (4th). This is the Britain's busiest cargo terminal.
All major Cargo Airlines are based in this airport such as DHL Aviation, Qatar Airways, Emirates SkyCargo, etc.
In this way, this enables SIAM Shipping to benefit from an amazing flexibility once the shipment is arrived in the UK, thanks to the multitude of on-site forwarders.
Gatwick Airport (London)
Gatwick Airport is another key logistic hub, located in the South-East part of England, approximately 50kms from Central London.
This is the second-busiest airport of the country, and the eighth-busiest in Europe.
Depending on where you need to be delivered in London, and also on the type of flight you need, we can ship whether to Heathrow or Gatwick.
Manchester Airport
Manchester Airport hosts a World Freight Terminal, handling cargo freight services, and cargo shipped on passenger aircrafts, making it a major place for importations to the UK.
More than 100 freight forwarding companies are based in this airport.
At SIAM Shipping, we can ensure door-to-door services, providing deliveries to any location within the Kingdom, thanks to our strong network at destination.
Whether you need your goods to be delivered in Bristol, Liverpool, London, Leicester, or anywhere else, we have a solution for you!
*Just contact your SIAM Expert now to figure out the best logistic solution.
Info Docshipper: You want further information about air freight service to UK? Contact our SIAM experts, they are every time at your disposal if you have any questions ! Fill our online form in 1 min, one of our experts will contact you within 48H !
Info SIAM: DocShipper is an international freight forwarder that organizes the transportation of your goods from the supplier's warehouse to the final destination. Relax, because we take care of everything: from packing, to organizing the transport, to customs clearance and administrative procedures, regardless of the shipping method (air, sea, road, rail).
Contact us to receive a free estimate in less than 24 hours. You have a question ? Call our consultants for free.
Transit times
| | | |
| --- | --- | --- |
| FROM | TO | ESTIMATED TRANSIT TIME |
| Bangkok | Heathrow | 2-4 days |
| Bangkok | Gatwick | 2-4 days |
| Bangkok | Manchester | 2-4 days |
| Bangkok | Bristol | 2-4 days |
| Bangkok | Liverpool | 2-4 days |
Remark Docshipper: Transit time are hard to estimate as it mainly depends of the budget: a direct flight available within a day is possible, but will probably be more expensive. In average, you can expect 2/3 days (export process included) 
In fact, air freight transit times vary according to various factors:
Different budget, different transit times
At SIAM Shipping, our main concern is to adapt our offer to your expectations and budget. Thus, whether you need an urgent shipment on the next available flight, express shipping, or a standard air freight service, we have a tailored solution for you.
However, as you can guess, the transit time will be shorter if we book an urgent shipment, as compared to a regular air freight service, requiring 2 or 3 days more usually.
Docshipper Advice: Contact us now, we'll figure out together the most-suited option for your shipment!
Transit times are not only made up of flight duration
When forecasting transit times, flight duration is not the only factor we have to take into consideration.
All other logistic steps have to be considered:
Packing
Customs clearance
Delivery
…
*Contact us now. Our experienced staff will put their experience and expertise at your disposal to forecast transit times.
Air freight rates
*Air freight is all about quick deliveries and efficiency. Obviously, this comes with a greater cost than ocean shipping.
As every shipment is different, it is not useful to provide you with approximate shipping costs, as it depends on the type of cargo you want to ship, the volume, the weight, the destination, etc.
We thought it would be more useful to help you understand how professionals like SIAM Shipping calculate shipping rates.
The rule every company will use is to multiply the volume of your shipment in CBM by 167. For example, if you need to ship the following parcel: W: 120cm, H: 67, L:46, the total volume is 0.37m3 (rounded). If you multiply it by 167, the volumetric weight of your air shipment is 61.76kgs.
Now you have two options:
The real weight of your parcel is greater than the volumetric weight
The volumetric weight is greater than the real weight of your parcel
We always take into consideration the greater weight when calculating rates. In this case, if your parcel weighs at 50kgs, we'll be using the volumetric weight of 61.76kgs when quoting you.
Despite this, the weight is not the only factor affecting the quotation.
Naturally, the price will also depend on the service you require. A door-to-door service will obviously be more expensive than a door-to-airport.
Docshipper Plus: This is why SIAM Shipping through Docshipper decided to quote individually every single shipment, on a case-by-case method! This allows us to ensure transparency and respect of your budget.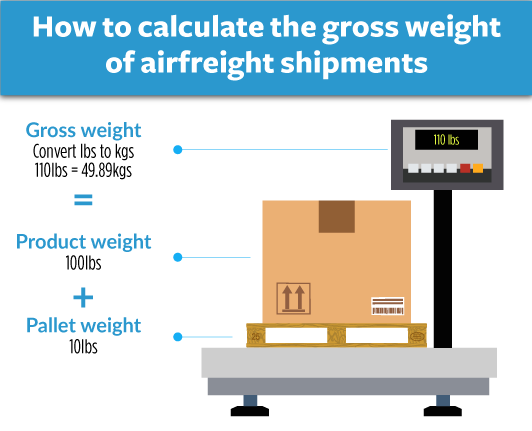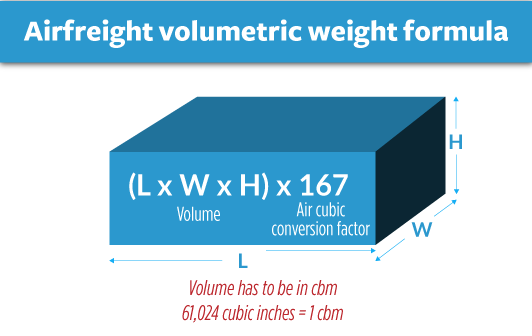 You are looking for logistics and/or sourcing services ? You need a dedicated assistance ?
Our experts will answer you within 24h !
OUR CUSTOMS BROKER INFORM YOU
---
CUSTOMS CLEARANCE IN UNITED KINGDOM
What duties and taxes will I pay for my goods ?
Remark Docshipper : It is the first thing you need to think about when you're planning an International freight.
*Every single shipment you want to import into the Kingdom has to go through customs for further controls.
Your responsibilities
You may have to pay VAT, potential customs duty or excise duty to get your shipment cleared.
It should also be noted that:
You pay an excise tax on any alcohol or tobacco sent to the EU
Goods must be declared properly to ensure a smooth customs clearance
It is important to be in full compliance with the latest regulation, otherwise the risk is that your shipment will end up being seized by the authorities.
Info Docshipper: In any case, your dedicated SIAM Expert is always present to make sure the proper documentation will be provided.
More information on the official website here: UK  authorities
GST and Customs Duty
The standard rate of VAT is now at 20%, since 4 January 2011.

*Some things are not subject to VAT, eg postage stamps, financial and property transactions.
Import duties from Thailand to United Kingdom
Tariffs and Taxes
United Kingdom is aligned with the Harmonized Tariff System (HTS) for imported and exported goods coming from members states of the Association of Southeast Asian Nations (ASEAN).
Here is the composition of an HS Code, you can now see what an HS code is and what does it mean.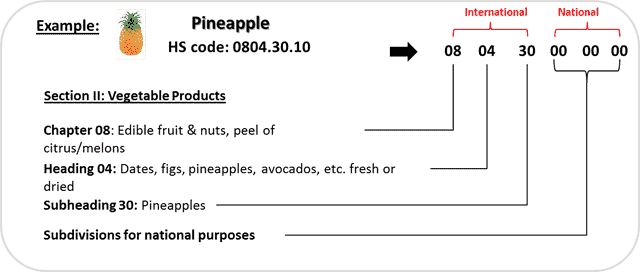 You can also search for the taxes on the official website of the UK customs. If you know the HS code of your goods, write it in the searching bar. If you don't know the HS code, type key words to designate your goods in the "Description" bar. For example, if you're searching for the taxes that applies on a milking machine, fulfil the "lookup import tax" like this.
To find further information about duties and taxes in United Kingdom according to your HS code, please check the official website: Customs in United Kingdom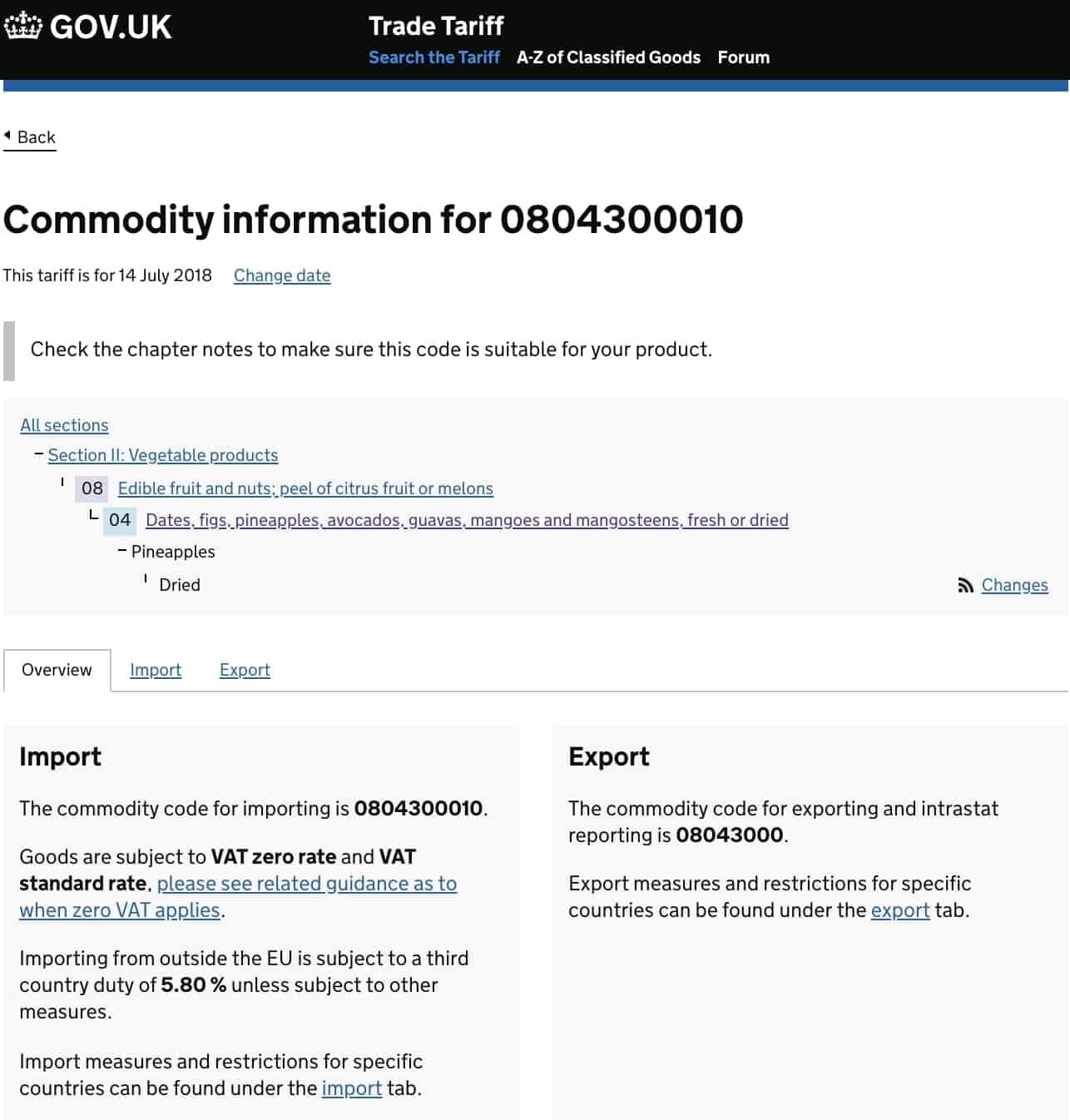 Paying duty on imports from Thailand
You usually have to pay duty on products brought from non-EU countries when they're first imported into the EU.
The amount to be paid varies according to the classification, determined by the UK Trade Tariff and depending on their final use. No shipment can be released without the payment of all duty payable and UK vat.
You might be subject to an exemption of duty charges and VAT refund for specific import processes from Thailand, for example if you need to import for a specific amount of time some products before moving them to another country.
Specific case : The gift
*When you exceed the maximum value not subject to customs duty, you are subject to this tax.
Let's take the following examples. You want to ship some gifts from Thailand to the UK for your family/friends, you have to consider the following duty rates:

Customs contact in Thailand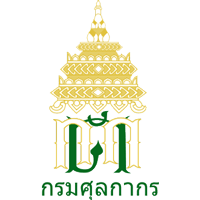 Customs contact in United Kingdom
Oddly, UK's customs sent us a mail to not display their logo!
Customs process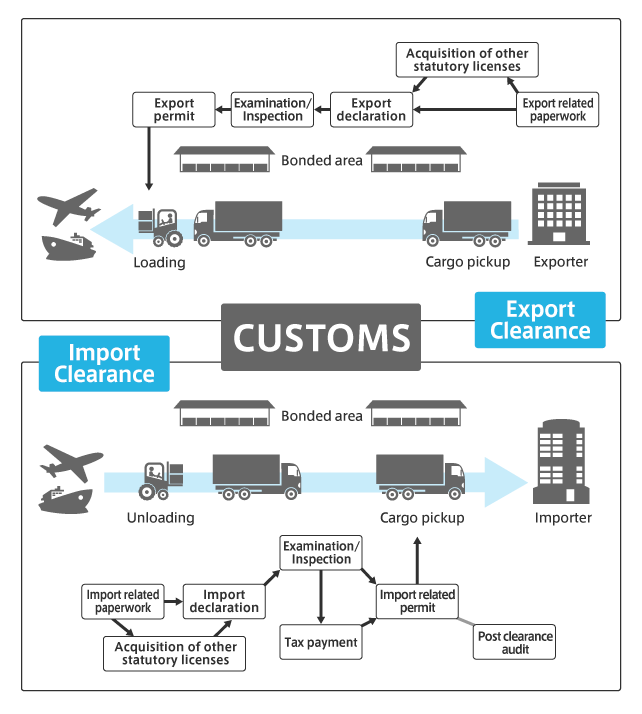 OUR CUSTOMS BROKER INFORM YOU
---
PROHIBITED & RESTRICTED ITEMS
Remark Docshipper : If you have one of the following item, you should check directly with our SIAM Experts. Some of those items are restricted or even totally prohibited, it is important to anticipate such shipment to avoid any problem.
Drug Contraband

Ivory

Poison

Explosives

Batteries

Pornography

Biohazard

Flammable

Knife

Chemicals

Firearms

Tobacco

Corrosive

Drugs

Gambling

Counterfeit

Counterfeit Notes

Hazardous

SIAM Advantages
---
WHY CHOOSE US ?
SIAM Shipping through Docshipper understands what customers needs and builds a long term relationship with its loyal customers. Your satisfaction, our success !
« Respect is earned. Honesty is appreciated. Trust is gained. Loyalty is returned. »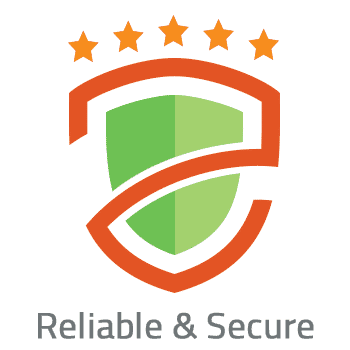 SIAM Shipping | Procurement - Quality control - Logistics
Alibaba, Dhgate, made-in-china... Many know of websites to get supplies in Asia, but how many have come across a scam ?! It is very risky to pay an Asian supplier halfway around the world based only on promises! DocShipper offers you complete procurement services integrating logistics needs: purchasing, quality control, customization, licensing, transport...
Communication is important, which is why we strive to discuss in the most suitable way for you!