Shipping by truck: Road freight in Thailand
SIAM Shipping owns and operates its own fleet of tractor-trailers, straight trucks and cargo vans.
We have found that operating our own vehicles allows us more flexibility and, in many cases, substantial savings to our customers by consolidating shipments and coordinating our truck routes for maximum efficiency.
We employ our own "Company" drivers. Drivers maintain constant 24-hour contact with our dispatcher via cellular phones and radio communications.
**In order to optimize our services, Siam Shipping and Siam Relocation are now part of the Docshipper group. Our customers can now benefit from total supply chain coverage. Therefore, Siam Shipping team became Docshipper team**
Docshipper Tips: In situations where it is more cost effective, we maintain excellent relations with numerous trucking services to move your shipment anywhere across Asia.
We take immense pride in our trucking division. Our drivers are professional and reliable; it is comforting to know that when we tell a customer our truck will be at their facility at a predetermined time, it will be there.
Remark Docshipper : If for any unforeseen reason our driver is detained, then a call is placed to our customer with an updated arrival time and no one is left wondering where their freight may be.
Services provided but not limited to:
Documentation
Dry Box with Air Ride Equipped
LTL (less than load) shipments
FTL (full truck load) shipments
Reliable and well-maintained equipment
Refrigerated Service
Local Pick-up and Delivery Service
Docshipper Tips: To have further information about our LTL shipments, we invite you to read our dedicated page: LTL (Less Than truck Load)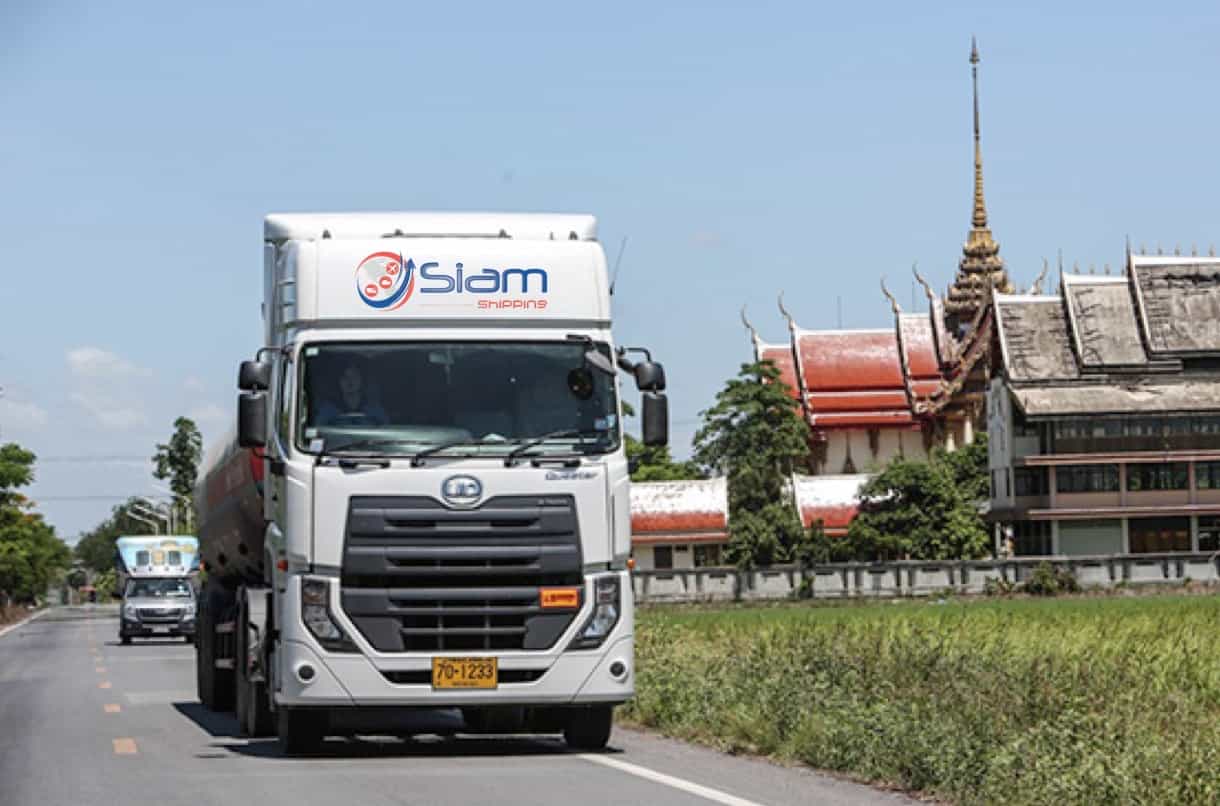 Our Drivers: Professionalism
Our drivers are trained to be the best and proudly represent our company.
We make sure to select carefully our drivers and provide the best training. This excellence is confirmed by our amazing safety standards and on-time deliveries.
If you are all about professionalism and quality, it means you are all about SIAM Shipping's trucking service, the best transportation company in Bangkok.
Refrigerated Freight: Delivered
SIAM Shipping is also very proud to offer its services for refrigerated freight, too. We can ship sensitive freight wherever you want, thanks to our impressive network all over the world.
All members of our staff are truly committed to ensure safety and efficiency for every single shipment they oversee. Our core mission is to deliver value through the greatest level of quality and professionalism in transportation services.
Great Services
We invested in essential tools to ensure a hassle-free delivery to you: transportation software, satellite tracking, lane optimization. This allows us to anticipate troubles, services failures, and maintain a permanent communication.
Thanks to our wide network, SIAM Shipping is able to offer you high-quality road freight. Our best carriers offer you a variety of services, in order to find the one which is most-suited to your needs and expectations.
Remark Docshipper: Our warehouses are also equipped with special machinery (such as forklift trucks) in order to store and load every kind of goods.
Our service providers offer high-end equipment:
Rolling trays
Folding stairs
Curtains
Refrigeration
Save money for your delivery: Less than a truck
This is the same concept as the LCL in sea freight, but this time for road transport. When shipping goods by truck, the truck may not fill the entire vehicle. In this case, your goods are stored with other goods to be transported to the same destination.
This saves money, especially by avoiding renting a container or an entire truck for a few goods. Thus, the grouped goods are shipped to one and the same destination, before being distributed to their individual destination.
SIAM Shipping is working with a large network of companies specialized in road freight. In this way, we can carry out shipments of this type almost weekly. First, we must find other shippers that do not require a full truck and want to send their goods to the same area.
Thanks to this network, we can afford to choose for you the carrier most able to carry out this operation. We adapt our offer to your budget and your constraints. Each of your merchandise will be numbered with a unique number, which will enable you to trace it in real time to assure you the greatest serenity.
International: Cross border trucking services
SIAM-SHIPPING ensures a 100% reliability for every truck shipment. We offer trucking service everywhere in Thailand and Cross Border through ASEAN and China.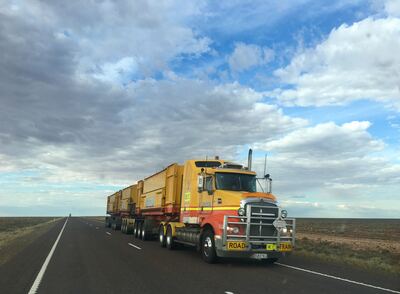 Cross border shipment across ASEAN
Also, we have an Intra-Asia trucking service for medium, substantial and tremendous trucks. Since our service trucking from Thailand is active in China, Vietnam, Malaysia, Cambodia and Laos. It will be ideal if you recall at all you need to move, for the refrigerated items, massive amounts of rock, house expulsions, motorbikes, autos or even the uprooting of a full compartment.
Remark Docshipper : To have further information about our cross border solutions, please check our dedicated page: Cross Border service.
We propose an arrangement of trucking in Thailand. Our organisation is separated into a few cargo segments of profoundly customized varieties services.
Docshipper Tips: Our trucking services are improved because we will check already all requirements for your payload. For you to send your load with a height protection.
Small or big volume, we deliver everything!
We are also able to carry over-sized goods of immense value or size.
We set out for you the route most suited to your merchandise, to transport your goods on the safest infrastructures.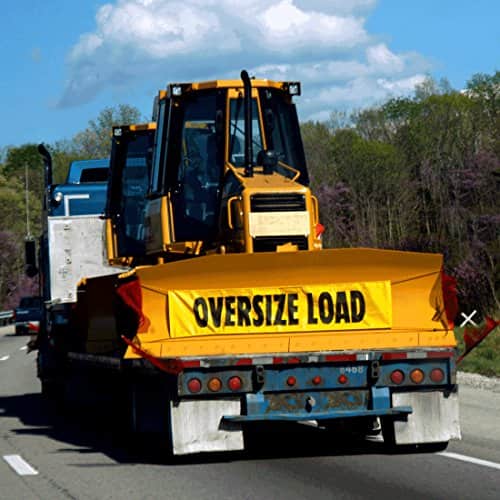 Project cargo in Thailand – How to ship an oversized item?
Remark Docshipper:For example, the transport of vehicles or industrial machinery may sometimes require the use of certain roads in Thailand. There are still some routes that are too narrow, fragile or damaged for vehicles of this size. To have further information about our project cargo service, please check our dedicated page: Ship an oversized item.
Our services include many services, which will offer you the possibility to send and transport your goods safely. So, all our trucks on tracked by GPS plotters. We are in contact 24 hours a day with our truck drivers.
Safety gaskets and straps are used during loading to avoid theft or abrupt movement in trucks. We can also offer you an intermodal transport to offer you a solution that is both greener and more economical.
Docshipper Tips: Thanks to the transport by container, it is quite possible to unload one on a train and to refill it on a truck in a few minutes. You still have a doubt about it ? Feel free to contact our SIAM Experts or visit our dedicated page: Multi-Modal freight
Our arrangements
Our transportation arrangements are to focus on three necessary elements, time-efficiency, cost and ware. We have distinctive strategies for transportation your merchandise, air, road or ocean we make an ultra-customized and reliable delivery.
SIAM Shipping can offer you additionally a multi-modular arrangement, which implies we offer more than one stop benefit, most of the time, air and ocean and in different cases the air, ocean, and road.
The multi-modular way is the most widely the most popular multi-modular arrangement (modular truck with pickup and conveyance). We are mainly committed to ship your goods without delays, ensuring security and traceability.
Get a trucking quotation
As a matter of first importance, we will be satisfied to meet you or exchange information by email and cell phone to gather information about the weight, volume, pickup address and conveyances, to give you a detailed and suited full quotation.
You can meet us, call or email us. We are satisfied to provide you with a quote for your project. We will deal with your demand and process; we quote all projects in the day. We can communicate in Thai, French and English easily.
Docshipper Tips: Thank for your trust in our trucking delivery service in Thailand and across ASEAN.
**In order to optimize our services, Siam Shipping and Siam Relocation are now part of the Docshipper group. Our customers can now benefit from total supply chain coverage. Therefore, Siam Shipping team became Docshipper team**
SIAM Shipping | Procurement - Quality control - Logistics
Alibaba, Dhgate, made-in-china... Many know of websites to get supplies in Asia, but how many have come across a scam ?! It is very risky to pay an Asian supplier halfway around the world based only on promises! DocShipper offers you complete procurement services integrating logistics needs: purchasing, quality control, customization, licensing, transport...
Communication is important, which is why we strive to discuss in the most suitable way for you!