Packing your goods can be a time-consuming and hard task. Whether you need to pack a few items or a thousand, our team will always provide the best solution, tailored to your expectations in terms of packaging. We also offer insurance, "SiamCare", that covers your packed and delivered items in case of loss or damage. We take customer peace of mind very seriously.
SIAM Shipping specializes in customizing the packaging of fragile, large, and valuable items such as computers, servers, art, and antiques. We make sure to provide the best packing services in order to protect your goods.
DocShipper Alert : In order to optimize our services, Siam Shipping and Siam Relocation are now part of the Docshipper group. Our customers can now benefit from total supply chain coverage
Personal Effects
*Our team of professional packers is here to ensure a safe and efficient shipment of your goods and belongings.
At SIAM Shipping, we are aware that moving from a country to another is never easy. It is even difficult to determine the volume we really need to move, going from books to furniture, until it's time to pack and ship them. And this is just the beginning of the adventure, indeed once in your new home, you have to unpack and put away all the stuff once again. It would be so nice that someone would take care of it!
DocShipper info :
Docshipper group with Siam Shipping and Relocation are truly devoted to your make this process as smooth as possible: let us handle your relocation from the packing to the final unpacking at your new residence! You want further information about our relocation services ? Check our dedicated website:

Security of your shipment
On the other hand, you are totally free to decide to pack all your goods by yourself! We make sure to always adapt our offer to your wants and needs.
However, there is a factor that has to be considered at any time: security. It is very important to have a solid packaging that can protect even the most fragile items.
Docshipper Tip : Packing is probably one of the most important aspect when it comes to shipping goods internationally. Do not underestimate its importance.
Consider hiring professionals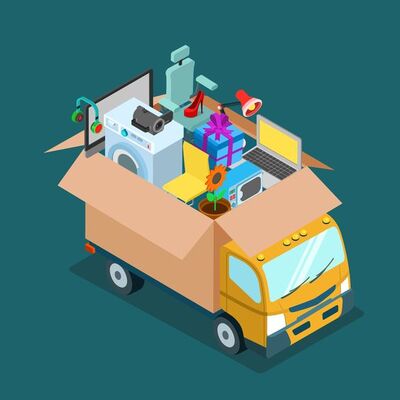 The process of moving abroad is really complex. It comes with a lot of different little things to plan and anticipate. On the other hand, setting up the shipping process is time-consuming and stressful.
We advise you not to lose even more time on it by packing your whole house yourself, especially if you don't have the required material to do so. SIAM Shipping works with an experienced staff of professionals that can truly take care of your goods.
Even though packing services represent an additional cost, this is a key step that has to be handled in the most efficient way. We adapt the materials to the goods you need to ship, while adapting our offer to your budget too!
Interested in our services? Need personalized information?
Our experts will answer you within 24 hours
Professionals save you time
Packaging services can be especially useful if you need to move in a hurry. If this is the case, SIAM Shipping can pack all your inventory in one day, while you might need a week to do it by yourself.
In fact, packing comes with a specific expertise, and you may not have the necessary knowledge about the amount and type of packaging materials that have to be used. Professional packers will use appropriate packaging supplies for each item. For example, we will use padded packaging for your fragile items and specific boxes for smaller pieces.
Docshipper Tip : Entrust Docshipper  for the packing process to save time, and stress!
You become eligible for insurance
Most moving and packing companies offer insurance for your cargo. Indeed, in packaging services, the risk of breakage is extremely low, but even if unfortunately, one or more of your products is damaged, the company must pay to compensate you.
DocShipper info : If you want further information about our Insurance program, contact our experts or check our dedicated page: Insurance
At SIAM Shipping and in Docshipper group, we make sure that your shipment is covered when being shipped internationally. When providing packing services prior to departure, we know that the risk of breakage or damage is extremely low. However, if one or several items are damaged, SiamCare is here to ensure a decent compensation, making sure you are not losing money.
Docshipper Tip : You should never consider shipping your goods internationally without getting them covered by a decent insurance! This would be too risky.
Cost Savings
While paying for packaging services represents an additional cost at first, professional services end up saving you a lot of money. Note that professional packers like SIAM Shipping will provide you with a very accurate estimate of everything you need.
On the other hand, if you buy the packaging material yourself, it is very likely that you will end up buying much more than the quantity required.
The fact that the company gives you an estimate of the work, equipment and the necessary working time can help you to forecast your costs very precisely. However, you can always opt for a partial packing service, which means that professional packers will provide only services for prescribed items such as large furniture, arts and lamps. Another tip that can help you reduce the cost of your move.
Foam in Place
The foam packaging is perfect for packing fragile, large and precious items. We can offer you a state-of-the-art foam packaging method. It is an injected material that grows in the box in order to adapt to any shape and any element, without damaging it and offering a secured and personalized cradle.
Your valuable item is then surrounded by a thick, ventilated foam cushion. This method is perfect for packing and moving fragile, large and valuable items such as computer and scientific equipment, but also for artwork and antiques.
DocShipper info : Contact us to get information on how we can professionally pack your equipment with foam in place. In addition, foam packaging allows you to minimize your shipping costs as the weight is ultra-light.
Bag, Boxes and Cases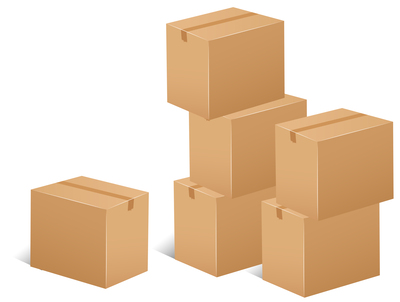 SIAM Shipping has proven experience in using the latest technologies and techniques related to professional packing. Contact us now to receive a quotation for your packing needs!
We have at our disposal a wide range of corrugated boxes to meet your protection needs for your goods. Even if we do not have the correct corrugated box, we can manufacture corrugated boxes adapted to varied sizes.
Some items require packing in wooden crates or boxes prior to shipment.
DocShipper Advice : We are proud to put at your disposal its unique know-how. Your artworks deserve the best treatment… Choose the best company to pack it up!
Antiques and Works of Art
Works of art and antiques are precious goods that require skilled and experienced professionals in the packaging and transportation of goods. Our packaging standards are internationally recognized.
We are used to dealing with art management at a national and international level. No matter the sensitivity or value of your object, you can count on our team specially trained to pack and transport your works.
We offer a wide range of professional packaging services as well as delivery, safe and secure. We give you an exceptional flexibility that will motivate you to organize the displacement of artistic and antique works, with a single company able to handle of all your logistical needs from beginning to end.
Docshipper Tip : We create custom wooden crates and plywood crates. A very solid protection that allows you to sleep safely when shipping your fragile and precious items.
Packing and cargo service for antique dealers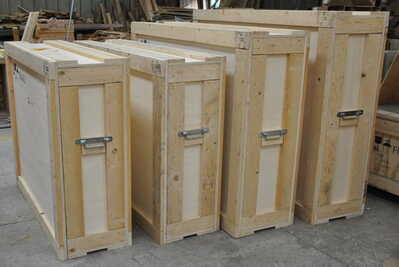 The type of packing materials used for work-of-arts
Boost your international sales
For your business, our team can become a quality long-term partner. We can support you in gaining access to an international market by offering fast, safe and secure transportation.
Our years of experience have proved that the various antique dealers and art dealers can vastly increase their sales, offering to the Internet buyers a professional quality packaging and a delivery service all over the world.
Electronic and Computer Equipment
Our packing department offers a wide range of state-of-the-art packaging techniques, along with domestic and international freight services. We have special techniques for your fragile assets, such as moving computers and other electronic equipment around the world.
We praise our flexibility and we assist you, with the greatest efficiency, to ship a smartphone or a whole computer service abroad. SIAM Shipping is one of the leaders in the transportation of electronic equipment, especially fragile ones that require exceptional care.
Our many years of experience in packaging and freight equipment for medical, laboratory, communication, broadcasting, and data processing industries allow us to meet any of your requirements.
DocShipper Advice :
This is what makes us so special: the ability to answer to any type of request in the most efficient way possible. Do you need a specific shipment? Docshipper has a solution for you. Contact your SIAM expert right now!
Sensitive freight
We offer you a wide range of freight services for fragile products, to ensure a safe transportation of sensitive equipment such as servers and finely tuned scientific equipment.
Our freight service specially designed for sensitive goods offers the safety of a vehicle equipped with a compressed air suspension to minimize road vibration.
Returns of computers and electronics
We are able to offer you a relatively simple solution that ensures the safe and secure return of equipment with a warranty to repair, end of lease or recycling. We organize the collection of equipment, professional packaging and express messaging to inform you in a timely manner about the location of your products.
Docshipper Tip : If you have a product that needs to be returned to the manufacturer, or if you are looking to develop a solid logistics strategy to establish customer loyalty, please feel free to contact us by email or via our website.
Our packers in Bangkok
Our warehouse team help you decide and execute the perfect bundling for every one of your items and stock. A decent packaging is more than crucial for both your import or export flows of goods. We will make sure to offer various options when it comes to packing services, so that we can better match your needs and expectations.
Not only do we provide high quality packing services, but we are also able to offer the best rates available on the market in Thailand, benefiting from our strong network.
To put it in a nutshell, we only provide the best services for this crucial step in the logistic chain, working in full compliance with the latest international norms.
DocShipper Advice : As your satisfaction is our mission, SIAM Shipping will always make sure to adapt its offer to every single request. We are aware that every shipment is different and thus, comes with different packing requirements.
Our packaging services arrangement
With our packaging services, your shipments will be shielded from the provider at the purpose of conveyance, guaranteeing the honesty and progression of your inventory network. From straightforward sample packages to sea cargo compartments, you can depend on Docshipper coordination to control costs, meet due dates, guarantee the classification of the substance, and forward all your bundling.
Our answers included from straightforward boxes, containers with heavy, wrapped boxes, metal boxes, wooden beds, wooden cases, fumigation, bubble-wrap and furthermore the sensitive send will be stuffed with air pocket wrap; We handle your goods carefully.
We would be delighted to meet you in our workplaces to present you our materials and working methods.
When you get your free quotation, you get the insurance to receive a detailed quotation, adapted to your needs and imperatives. Committed to fulfill our clients expectations, we stay available to you for your future appraisals.
Once again, Docshipper  aims to work only with certified packing teams worldwide. To guarantee an optimal service, we select only competent partner certified ISO.
What are the advantages of outsourcing the packaging of your boxes?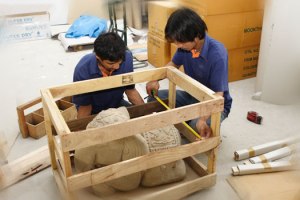 The packing process is not as easy as it seems, especially when it concerns heavy or fragile objects. If anyone can pack books or cushions, what if you have a large mirror to carry? After you realize that you do not have a carton large enough, you will cover it with a blanket and then stuck it in the bottom of the truck between two pieces of furniture in hopes that nothing happens to it.
*This kind of items can be tricky to pack. Let professionals handle it for you.
When can you decide to pack by yourself?
In case you have decent

packing materials

from a previous shipment (large blanket, bubble wrap, storage bag …). In this case, you might want to pack it up yourself in order to save money. The equipment is already in your possession, ensuring a safe and secured shipment for your goods anyway.
In case you do not need to ship any fragile items. If you only have to ship clothes, books, or items that do not require any specific attention, you can just put them up in cardboard boxes.
In case

packing services

represent a cost which is too important for your budget, you can decide to do it by yourself, even though it is time-consuming. SIAM Shipping totally understands that international shipments are expensive, and we are only committed to adapt ourselves to your budget!
FAQ | Packing services in Thailand
Is it possible for me to wrap any product myself?
No, international safety standards are frequently applied to some products, such as industrial products. Chemicals and other hazardous goods must be packaged by a recognized entity to assure their safety until they reach their final destination.
Can I call the insurance company if my merchandise is damaged in transit?
Avoid squabbles with your insurance provider: In the event of a dispute, the insurance company will try to discover an issue in order to avoid having to reimburse you. Note that one of the most common justifications used by insurance to avoid compensating for breakage, theft, or loss is packaging. The insurance will not consider it standard packing if it is not constructed according to international standards.
How can I pack my goods myself?
(1) Make a file with all of the paperwork you'll need for your trip. (2) Category-specific packaging (3) Set up a designated area for packaging (4) Pack strategically: weighty objects, for example, should be placed at the bottom of the box. (5) Make a packing list.
What is the purpose of the packing list?
The packing list is a crucial document that lists the contents of the entire shipment. As a result, it's critical to fill it out thoroughly, as it'll be used directly by customs during the clearing process. As a result, this document specifies the type of the commodities, their number, and their values (unit and total).
Is it possible for me to transport my items overseas without insurance?
No, it's too dangerous. When you go through a professional, though, you are qualified for insurance. We guarantee sure your shipment is protected for international delivery at DocShipper. Even if the chance of breakage is low when using expert services, DocShipper Care is there to make sure you are paid for the damage and that you do not lose any money.
DocShipper Advise : We help you with the entire sourcing process so don't hesitate to contact us if you have any questions!
SIAM Shipping | Procurement - Quality control - Logistics
Alibaba, Dhgate, made-in-china... Many know of websites to get supplies in Asia, but how many have come across a scam ?! It is very risky to pay an Asian supplier halfway around the world based only on promises! DocShipper offers you complete procurement services integrating logistics needs: purchasing, quality control, customization, licensing, transport...
Communication is important, which is why we strive to discuss in the most suitable way for you!