Sea freight is an important mode of transportation in Thailand, connecting the country to other parts of the world. With its strategic location at the heart of Southeast Asia, Thailand serves as a gateway to the region, providing crucial links to major shipping lanes and ports in Asia. With a strong and well-developed network of ports, logistics infrastructure, and shipping services, Thailand is well-equipped to handle the growing demand for sea freight in the region. Whether for exports or imports, sea freight plays a vital role in the country's economy and trade, enabling businesses to reach global markets and consumers to access a wide range of goods and products.
Ship from/to Thailand by Ocean freight at the best cost
Docshipper offers sea freight services that include transportation of both Full Container Loads (FCL) and Less than Container Loads (LCL) from the overseas factory/port of loading to the port of unloading/customer's door.
Info SIAM: Whether you're a large company, a small business, a start-up or an individual, DocShipper can arrange your shipment from start to finish, without you having to do anything. Tell us about your needs, so our experts can find the most appropriate solution for your freight and give you tips on how to save on shipping costs. Contact us, we'll answer any questions you have!
SIAM Shipping Advice : **In order to optimize our services, Siam Shipping and Siam Relocation are now part of the Docshipper group. Our customers can now benefit from total supply chain coverage**
Info SIAM:  Should your freight require it, we operate from Klong Toey port in Bangkok, and Laem Chabang port, near Pattaya.
Why choose Docshipper for your Sea freight?
Since 2008, we have built a very strong reputation in the field of Sea cargo in Thailand. We maintain relationships of trust with every client we work with, always willing to provide the best service on the market.

You can rest assured we will take care of all the procedures that need to be carried out for customs clearance. We guarantee the best services, from the smallest shipment, up to the 40ft or 40 HC.

Every shipment is different. Therefore, we are committed to adapt our offer to every customer.
We can book a shipping vessel for you from/to Bangkok from/to more than 300 ports all over the world, with regular departures. We will manage every step of the logistics chain in the smoothest feasible way. Docshipper is now perceived as a top player in the sea freight industry in Thailand for its rigor and service.
Docshipper Service: For the complete range of services that we offer – door-to-door, door-to-port, door-to-airport – we also provide a full set of additional services: packing, pick up at the chosen location, storage, customs clearance, follow-up, etc.
Siam Info :Ask for a shipping quotation and we will be delighted to answer within 24 hours, to define together which option is the best, and provide you a detailed and personalized quotation for your shipment. Don't wait any longer, contact us!
Fill our form in 1 minute, our expert will contact you within 24h: Online form here
Docshipper – Consolidation services
Permanent low price
Docshipper can rely on numerous lanes to ensure low prices with the carriers. This is how we can remain well below market price, and to avoid market fluctuations.
Carefully screened cargo
We pay careful attention to the items you are shipping: no liquids, prohibited items, no perishables.
This rigor that Docshipper has always demonstrated means that the risk of examination is reduced significantly as compared to a regular LCL provider. 
Labeling and palletization services
We can take care of all the typical specific requirements: labeling, palletization, delivery appointments, etc. Our warehouses are equipped, and our staff is trained to meet quality standards.
Talk to our team and get the cost-effective option
In case of any questions, please feel free to contact our dedicated team. We'll be delighted to help you choose between LCL and FCL, adapting our offer to your specific needs.
Bangkok port – Biggest port in Thailand
Laem Chabang port
Info SIAM: DocShipper is an international freight forwarder that organizes the transportation of your goods from the supplier's warehouse to the final destination. Relax, because we take care of everything: from packing, to organizing the transport, to customs clearance and administrative procedures, regardless of the shipping method (air, sea, road, rail).
Contact us to receive a free estimate in less than 24 hours. You have a question ? Call our consultants for free.
How to book space on a Boat?
It is essential to book space in advance, as space on a shipping vessel is limited. Vessels follow predefined routes, serving various ports all over the world.

Our job is to book space on a vessel for our customers. For the most popular destinations such as USA, ASEAN or India, vessels might be full even one month before the departure.

Asia is a major exporter, that is why reactivity is essential. This is one of our main qualities.
What can I do if the vessel is already full?
We'll be looking for available space on another vessel, with shipping times or rates maybe a bit higher.
How can I be sure about the shipping time?
We always indicate an estimated shipping time on our quotations.
For instance, the shipping time for a shipment from Bangkok to New York is around 35 days. Beware, this is just a hypothetical shipping time, and many factors can have an impact on the delay, like an over-crowded port, bad climate, workers on strike, etc.
SIAM Shipping Advice : A ship stops at various ports, and you could see in real time where is your container, thanks to the BL number. It can be interesting for you to understand how logistics works, especially if you must import or export containers.
Is it possible to buy freight rates directly to a shipping company?
No, because this kind of companies sell their freight rates to big forwarders, that resell them to other smaller players, and so on.
Except in the case of a huge volume, it is useless for SMEs or individuals to contact directly a shipping company for a quotation.
Docshipper Info: To conclude, we want to let our customers know they should contact us as fast as possible to get a free quotation and compare by themselves.There is a huge amount of freight forwarders on the market, there are a lot of unscrupulous companies. Be careful and opt for a carefree transport service with Docshipper. Contact us and receive an answer within 48 hours.
GET A SEA FREIGHT QUOTE
Docshipper benefits from a very solid network all over the world, which allow us to offer excellent prices, as well as always insuring the best service when shipping your belonging. Once again, we can offer services for all types of containers, to adapt ourselves to the huge differences of volume between every customer. Require a quotation, and we'll be happy to figure out which offer is the best for you.
The government of Thailand is truly committed in making the country one of the main logistics hubs in South-East Asia.
Docshipper Info: We are taking advantage of such an implication of the Thai ministry of transport, benefiting from huge and recent facilities investments.
CONTAINER SHIPPING
Container shipping means the goods you are shipping in a freight container will be loaded on a freighter. This solution is adapted to people willing to ship a large amount of goods, or wanting to ship large and heavy items, such as cars, motorcycles, heavy materials, etc. When selecting container shipping, you can choose between two solutions:
LCL = Less than Container Load
FCL = Full Container Load
LESS THAN A CONTAINER: CONSOLIDATION (LCL)
*Basically, LCL means you are booking some space in the container, per m3.
This option is cheaper, as you don't have to pay for the whole space of the container. This is well-suited for items that are at the same time too big for standard international shipping, and too small to load a full container.
In this way, you may end up waiting several weeks before it is ready to ship. If you add this waiting period to the shipping time, it can be quite long.
Why LCL ? The main advantage with LCL lies in its competitive price.
Why not LCL ? The main disadvantage of this solution is the fact that the container must be fully loaded before any departure.
This offer is well-suited for customers willing to buy some space in a container. You can also choose a door-to-door service through LCL shipments. Docshipper remains at your disposal throughout the shipment to guide you and keep you up to date.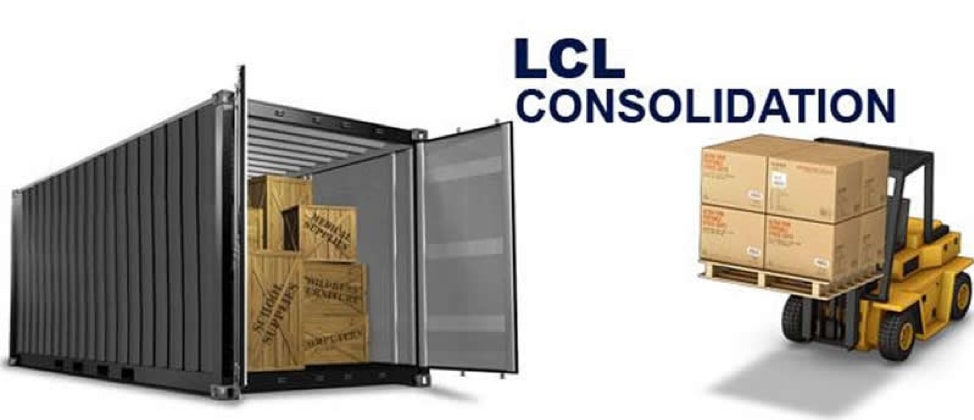 FULL CONTAINER LOAD (FCL)
FCL is well-suited for high volume, as the container will be fully loaded, with at least 30m3. Obviously, the price is much higher than LCL, but you will gain greater control over the location and the date at which the container is loaded and shipped.
You won't pay the exact same price from one shipper to another. The value of the items you ship will be used to calculate taxes rates. Some items are not subject to taxes, as it is the case for personal effects.
As most of shipping companies are used to share shipping vessels, shipping times are expected to be around four to eight weeks. Finding someone who can bring your container shipment to Thailand in less than 4 weeks will be a real struggle, or even impossible.
Docshipper guarantees weekly schedule departures to major ports worldwide. We offer two types of full containers:
20 feet container containing 33 cubic meters
40 feet container with a capacity of 66 cubic meters
40 feet container HQ with a capacity of 76 cubic meters.
Why FCL ? Those containers can be sealed and opened only on the arrival if no customs control is performed.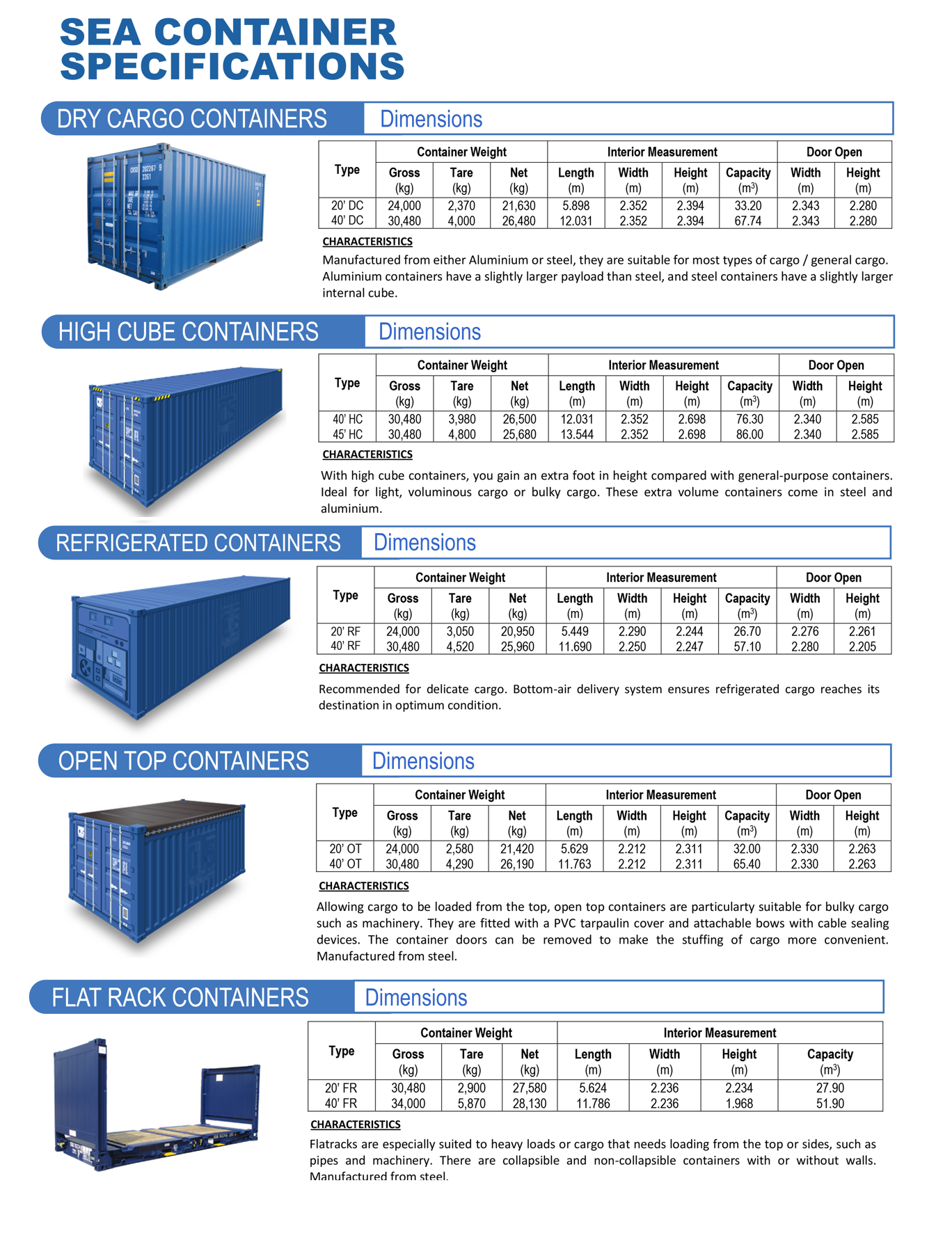 Should you ship by LCL or FCL from Thailand?
This is a recurrent interrogation: Should I choose FCL (full container load) or LCL (less than container load)? Here are some factors to keep in mind:
LCL lets you keep inventory low
If you are running out of money or space to accommodate a full container at your warehouse, then you should consider using LCL.
Docshipper Tips: It gives you the opportunity to maintain a low inventory, rather than purchasing massive amounts of goods from your supplier. It allows you to maintain a stable flow of inventory.
LCL vs. FCL: is it necessarily cheaper to use LCL?
*The answer is no. It depends on the volume and the destination of the shipment. LCL is supposed to cheaper, because you only pay for the space you require.
Theoretically yes, but for instance if the total volume exceeds 15m3, then you should consider FCL.
Freight rates will be less expensive using LCL, but fixed charges are such that the total price would end up being higher than a FCL.
Remark Docshipper: Some shipping companies only offer FCL for specific destinations, such as the less-developed countries, even for low volumes.
LCL makes delivery appointments easier
For many final destinations, an appointment must be set up for the delivery.
Things can get complicated when it comes to FCL deliveries, as your container has to be picked up, delivered and returned to the port within around 8 days. Getting an appointment within this timeframe may not be possible.
Warning Docshipper: Once this deadline has expired, you will start to pay demurrage and/or per day fees.
With an LCL shipment, you will have more time to set up an appointment before you are running out of time and start paying for the fees mentioned before.
Remark Docshipper: Usually, you will have more or less 5 days at the port and 7 days at the deconsolidation warehouse.
FCL gets delivered more quickly than LCL
The unloading process and delivery start as soon as an FCL shipment is arrived at port.
It is trickier for LCL, as other procedures must be respected: consolidating various shipments, creating several documents for each container, and finally dispatching goods for each customer. Each stage of the process can generate a delay in the final delivery.
LCL makes it easier to split shipments
If you are willing to deliver to numerous locations, LCL is enabling you to split your shipment, rather than shipping several full containers.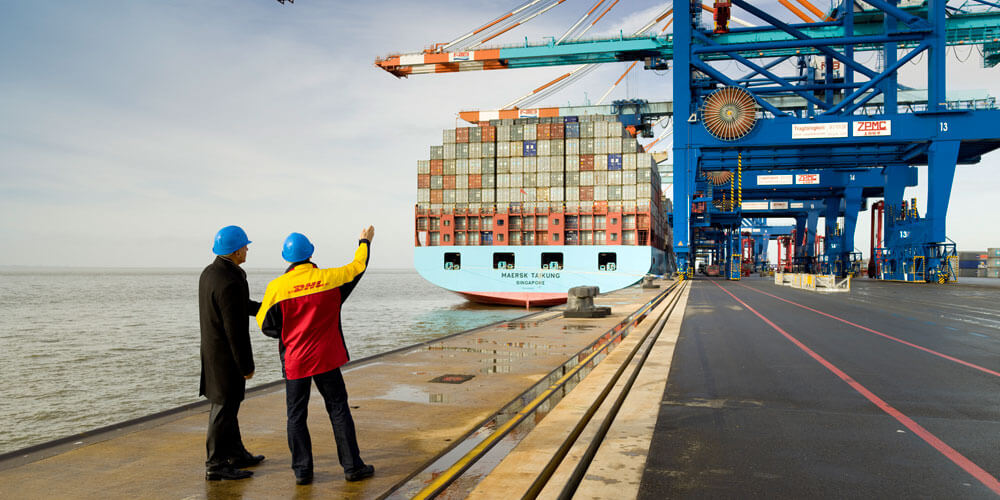 REEFER CONTAINER: TEMPERATURE IS UNDER CONTROL
Refrigerated containers are mainly used to ship foodstuffs and pharmaceuticals. We can offer both 20ft or 40ft units for this kind of service, as well as High Cube options.

Once turned on, and plugged into a generator, they ensure a constant temperature from the start to the end of the shipment. They offer the opportunity to ship your goods at temperatures from +25 to -25 degrees centigrade.
Some shipping lines are now able to offer a service of monitoring, through a remote-controlled recorder, that provide crucial information on temperature during the whole shipping time. It is also possible to modify setting if needed.
Another solution is the non-operational refrigerated containers. They are fully insulated, which prevent temperatures fluctuation in case of intense heat or cold.
Pros
The temperature is maintained at a constant level during the journey
Cons
The insulation is demanding in terms of space
It is an expensive option
We can't assure availability for this kind of specialized equipment.
BULK SHIPMENT: YES, WE CAN!
We are not only carrying dry cargoes like mentioned before. In fact, we are used to book a bulker occasionally for liquefied cargoes. It can include oil, petrol, or other chemical liquids. Bulk carriers have been used since the late 19th Century, but their accurate definition is in the SOLAS Convention – since 1999. Since then, different interpretations of the term arose.
Such a vessel has a total capacity of around 4,000,000 DWT. We can find 6 sub-categories for these vessels, based on their carrying capacitance and the marine routes that they can use. Here is how we can classify the different bulk cargo vessels:
Very Large Carriers
Capesize & handymax
Panamax
Handysize
Small sized
Remark Docshipper: Aside from these categories, we can even find other sub-categories based on some specific navigation routes. These vessel categories are part of specific geographical shipping areas.
These vessels have been built under specific rules of the Common Structural Rules, or CSR, to ensure the best quality. Each vessel built under these conditions will be assigned a CSR certification, raising more trust in the global sector.
In the same way, the vessels have to comply with the ESP (Enhanced Survey Program) which is required by the SOLAS Convention rules. It implies a deep monitoring and checking of the hulls.
The bulk cargo carriers accounts for 40% of the international shipping sector. South Asian countries like China, Japan and South Korea remain the biggest players out of these 40%, as far as ownership and operations are concerned. Apart from these countries, Greece plays also a crucial role in the sector.
Remark Docshipper: What we can extract from these figures is that the bulk ship is still a major actor of the international maritime sector. In the future, it is expected to maintain a very strong position in the industry thanks to the safety and longevity it offers.
What is a dangerous product?
Some goods that are classified as "dangerous" might surprise you, such as aerosols, perfumes, or anything that contains lithium batteries, such as phones or laptops.
There are nine categories of hazardous products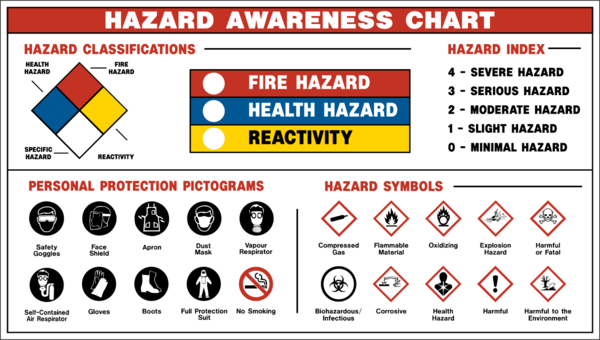 Can I check the hazardousness of a product through labelling?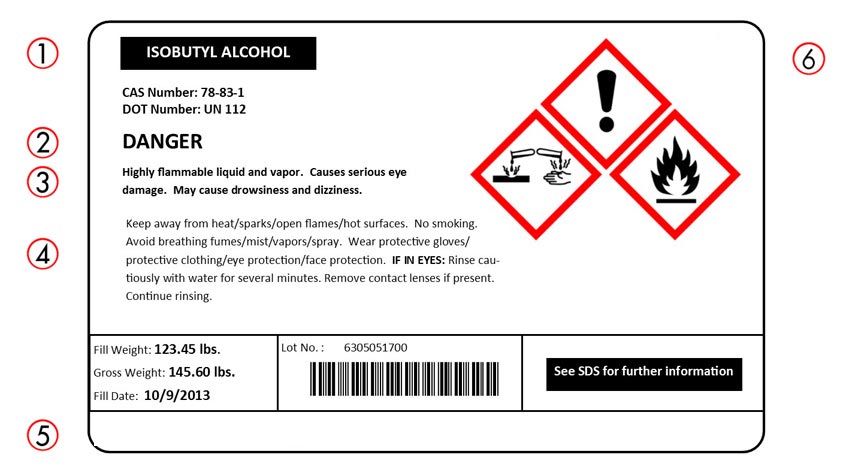 1 = Product Identifier
2 = Signal Words
3 = Hazard Statement
4 = Precautionary Statement
5 = Supplier Information
6 = GHS Pictograms (Diamond-Shaped Symbols)
Docshipper Advice : If you see any of these logos, please contact us before considering any shipment.
CONTAINER SERVICE 
Once the container is filled, it is stored in our adapted hangars. Those hangars are being watched 24/7 by our specialized staff. We also offer refrigerated containers services, with a strict monitoring of the temperature all over the day.

No matter what kind of products you are shipping, Docshipper treats every single container in the same way, which means with the greatest attention and care.
Container maintenance
Container maintenance is also part of the wide range of competences our staff has. In our warehouses, we examine, wash, maintain, update containers on site, and fix them if necessary, in harmony with very specific safety rules.
Remark Docshipper:A very well-maintained container is a guaranteed safe journey for your goods.
Maximum efficiency
We ensure constant renewal and maintenance of our containers – 20ft, 40ft, 40' HC- as well as handling at the same time all the other processes: loading, unloading, filling, storage.
Docshipper Plus: We can unload your container from a boat and load it onto another means of transport really easily, making you lose less precious time and money. It allows not to require additional handling too, ensuring safety and reducing risks.
Docshipper Info: Last but not least, a whole section is kept for goods not subject to customs control, to get them ready for departure as fast as possible.
Areas
Our warehouses are divided into various areas. Every single area has its own specific function: LCL, FCL, etc.
A whole space is also dedicated to storage, so that you can leave your belongings to us, in case you need more time to get them delivered to your final destination for example.
FAQ - Sea freight services
Why sea freight services?
Sea freight is the most popular method of shipment and there is a simple reason: it is the cheaper. Watch out, it is the cheapest method from a certain weight, usually around 300 Kgs.
What is the difference between FCL and LCL?
When you ship by sea freight there is 2 ways: you can book your own container (20 ft, 40 ft, 40 ft HQ), this the the FCL method (Full Container Load). Otherwise, you can share the container with others traders, we call it LCL (Less Than Container Load).
What does FOB means?
When you buy product under the FOB incoterms, it means that your supplier will handle all export process from packing service to the boat. It include also the trucking from the factory to the port and all process (manutention, declaration, consolidation...) in the port.
What does EXW means?
As FOB, EXW is an incoterm that define your responsibility in the logistics process. When you buy products under EXW, you will have the responsibility (as buyer) to handle all operations from the factory to your place.
How a freight forwarder can provide sea freight services?
The role of a freight forwarder is to link every operators in order to provide an all-inclusive package. The freight forwarder company (as DocShipper) will build a solution including all process from the port of origin to the port of destination, including the freight.
SIAM Shipping info: Do you like our article today? For your business interest, you may like the following useful articles :
SIAM Shipping Advise : We help you with the entire sourcing process so don't hesitate to contact us if you have any questions!
SIAM Shipping | Procurement - Quality control - Logistics
Alibaba, Dhgate, made-in-china... Many know of websites to get supplies in Asia, but how many have come across a scam ?! It is very risky to pay an Asian supplier halfway around the world based only on promises! DocShipper offers you complete procurement services integrating logistics needs: purchasing, quality control, customization, licensing, transport...
Communication is important, which is why we strive to discuss in the most suitable way for you!
**In order to optimize our services, Siam Shipping and Siam Relocation are now part of the Docshipper group. Our customers can now benefit from total supply chain coverage. Therefore, Siam Shipping team became Docshipper team**
SIAM Shipping | Procurement - Quality control - Logistics
Alibaba, Dhgate, made-in-china... Many know of websites to get supplies in Asia, but how many have come across a scam ?! It is very risky to pay an Asian supplier halfway around the world based only on promises! DocShipper offers you complete procurement services integrating logistics needs: purchasing, quality control, customization, licensing, transport...
Communication is important, which is why we strive to discuss in the most suitable way for you!