Thailand has manufacturing costs and therefore much cheaper labor than Australia. It is therefore quite natural for companies to import products from Thailand to save money. The Department of Foreign Affairs and Trade has released figures on its exports. From Australia's point of view, Thailand's imports amount to nearly £15 billion a year. Thailand ranks fifth in the ranking of the main product importing countries in Australia.
Info SIAM: Whether you're a large company, a small business, a start-up or an individual, DocShipper can arrange your shipment from start to finish, without you having to do anything. Tell us about your needs, so our experts can find the most appropriate solution for your freight and give you tips on how to save on shipping costs. Contact us, we'll answer any questions you have!
SIAM SHIPPING ADVISE YOU ON THE BEST METHOD
---
WHAT IS THE MOST SUITABLE METHOD OF TRANSPORT ?
SEA FREIGHT TO AUSTRALIA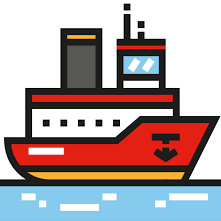 Ocean freight will be the best deal for you if:
You have specific oversized & heavy items
Your goods are bigger than 2 CBM
You are not compelled by time.
TOP 5 – Shipping line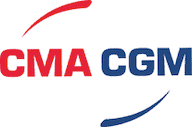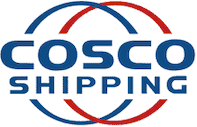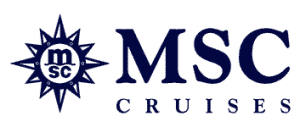 Overview – Ocean cargo from Thailand to Australia
Remark SIAM: Considering the 3 major parameters that are time of transit, security and price, this is the most effective freight solution.
Main ports
Brisbane
The port of Brisbane is Queensland's largest cargo port. The Port of Brisbane plays a key role for us, as a Thai-based freight forwarder, because of its proximity to the Asia Pacific Region. South-Asian countries have become Australian's biggest trading partners over the years.
Fremantle
Fremantle Harbour is located in the Western part of the country. This port is the largest and busiest in this region, handling huge volumes of all kinds of products. Its geographic situation, being located within the Perth Metropolitan Region, makes it one of the key hubs of the country.
Obviously, we also ship to the other largest ports of the country, to ensure a maximum flexibility to our customers. Here are some other examples of cargo ports we are used to ship to, on a daily or weekly basis: Melbourne, Sydney, Townsville, Port Hedland, Dampier, Gladstone, etc.
SIAM Plus: Once your personal advisor has gathered all the required information, we will arrange the best shipping route. Contact your SIAM Expert.
Sea freight rates
If you need quick deliveries from Thailand to Australia, ocean freight is not the best option to be considered. Sea freight is the best option for companies and individuals who are not in a hurry, and who aim at saving some money on the shipping process.
In fact, sea freight comes with two main benefits: you can ship high volumes, at the best price. This can be particularly interesting for regular traffic with high volumes between both countries.
*As mentioned before, SIAM Shipping is able to offer every kind of service for every single type of volume!
Remark SIAM: The cost of your shipment will depend on the services you need us to provide: warehousing, packing services, specific licenses… Our main goal is to adapt our offer to your budget!
Transit times
| | | |
| --- | --- | --- |
| From | To | Estimated Transit Time |
| Bangkok | Adelaide | 22-24 days |
| Bangkok | Brisbane | 19-21 days |
| Bangkok | Darwin | 24-26 days |
| Bangkok | Fremantle | 14-16 days |
| Bangkok | Melbourne | 21-23 days |
| Bangkok | Port Kembla | 16-18 days |
| Bangkok | Sydney | 23-25 days |
| Bangkok | Townsville | 33-35 days |
*Please note that those transit times are just indicative timing between Thailand and Australia
SIAM Advice: To have precise rates and transit times for your Sea freight from Thailand to Australia, don't hesitate to contact our SIAM Experts.
Info SIAM: DocShipper is an international freight forwarder that organizes the transportation of your goods from the supplier's warehouse to the final destination. Relax, because we take care of everything: from packing, to organizing the transport, to customs clearance and administrative procedures, regardless of the shipping method (air, sea, road, rail).
Contact us to receive a free estimate in less than 24 hours. You have a question ? Call our consultants for free.
AIR FREIGHT TO AUSTRALIA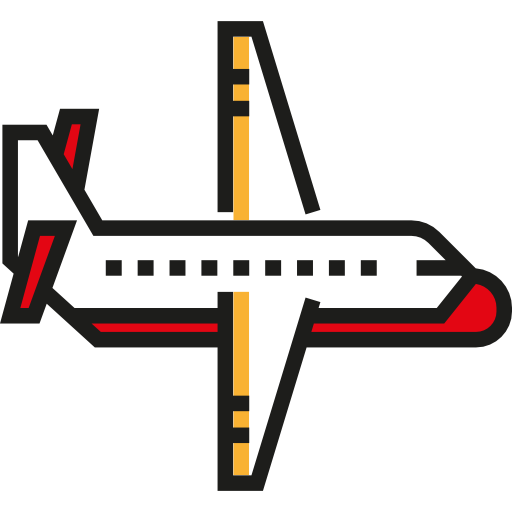 Air freight will be the most efficient solution if:
Your goods do not exceed 2 CBM and 200 kg
You're in a hurry to receive/send the goods
Remark SINO : Naturally, if you need to get your goods delivered as fast as possible, air freight is the best option for you. You are in the rush? Contact our SIAM Expert now !
Remark SIAM: This way can be used as your principal transfer method, or only on punctual times.
Main airports
Sydney
Most of the shipments we handle from Thailand to Australia are headed to Sydney. This is the busiest airport in the country. All major airlines have services in this airport, enabling prompt and ever-available air freight services.
Melbourne
Tullamarine Airport is the second largest airport in the country. It is the main hub for largest Australian companies such as Jetstar Airways, Tiger Airways Australia and Qantas. SIAM Shipping is thus aware that ensuring a strong and frequent there is crucial for our clients' business operations.
Brisbane
Brisbane airport has also a cargo terminal, handling high volumes every single day. This is also a key logistic hub of the country that we are used to ship to. As it goes for sea freight, we ensure a full coverage of the Australian territory by shipping to all major international airports of the country.
SIAM Advice: Contact us now. One of our staff will personally take care of your shipment by setting up the best route, at the best cost!
Air freight rates
Air freight is a more expensive option as compared to sea freight. But obviously the main advantage of this freight mode is the time-effectiveness that comes with it.
Instead of providing random shipping costs, more important is that you understand how we calculate our rates.
Remark SIAM: The rule of thumbs is to multiply the volume of your shipment in CBM by 167.
For example, let's say you want to transport a parcel that have the following dimensions: W: 91, H: 47, L:26, the total volume is 0.111m3. If you multiply it by 167, the volumetric weight of your air shipment is 18.53kgs.
When shipping by air, you have to know that 1 CBM= 167 kgs. In this way, you have to multiply the volume of your parcel by 167. As an example, let's take the following situation:
You need to ship the following parcel: W: 120, H: 78, L, 45, for a total volume of 0.42m3. 0.42 * 167 = 70 kgs (rounded). The volumetric weight of your parcel is thus 70 kgs. If this weight is higher than the real weight of your shipment, we have to consider this one when quoting for it.
The weight is not the only factor affecting the quotation. Naturally, the price will also depend on the service you require.
*A door-to-door service will obviously be more expensive than a door-to-airport.
Info SIAM: This is why SIAM Shipping quotes its customers on a case-by-case method!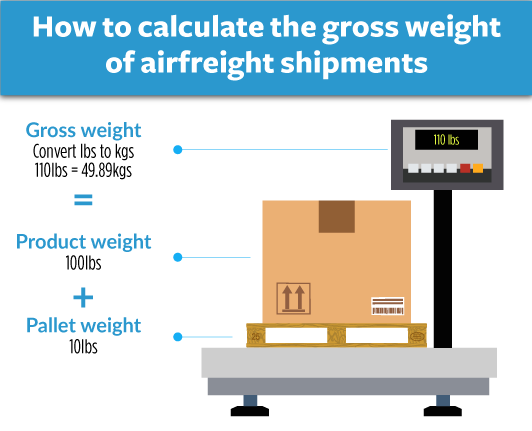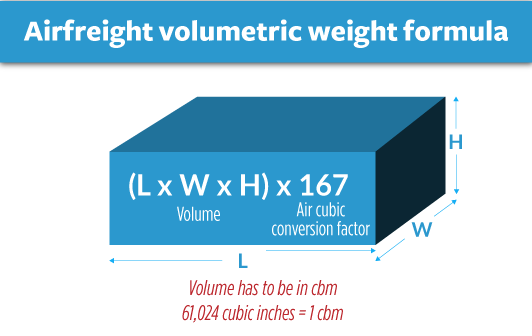 Transit times
| | | |
| --- | --- | --- |
| From | To | Estimated Transit Time |
| Bangkok (BKK/DMK) | Adelaide | 1-3 days |
| Bangkok (BKK/DMK) | Brisbane | 1-3 days |
| Bangkok (BKK/DMK) | Sydney | 1-3 days |
| Bangkok (BKK/DMK) | Perth | 1-3 days |
| Bangkok (BKK/DMK) | Melbourne | 1-3 days |
Remark SIAM: Transit time are hard to estimate as it mainly depends of the budget: a direct flight available within a day is possible, but will probably be more expensive. In average, you can expect 1/3 days (export/import process excluded)
*It is almost impossible to provide accurate transit times when it comes to Air freight!
In fact, air freight transit times depend on various factors:
Different budget, different transit times
At SIAM Shipping, we are truly committed to adapt our offer to your needs and budget. In this way, whether you need to arrange an urgent shipment on the next available flight, express shipping, or a standard air freight service, we have a solution for you.
However, as you can guess, the final transit time will be shorter if you require an urgent shipment, as compared to a standard one, requiring 2 or 3 days more usually.
DocShipper Alert : Are you planning to ship goods from Thailand by sea? Whether it's a groupage shipment or a full container, DocShipper takes care of all the procedures with the various players in the logistics chain.
A single point of contact, dedicated service, peace of mind, expertise... DocShipper makes importing and exporting more pleasant.
Contact us to receive a free estimate in less than 24 hours. You have a question ? Call our consultants for free.
Transit times are not only made up of flight duration
When it comes to air freight, you have to keep in mind that flight duration isn't the only factor to consider.
In fact, when shipping by air, you have to take into consideration the only steps of the logistic chain:
Packing
Customs clearance
Delivery
…
Remark SIAM: To sum up, the best option is to contact your SIAM Expert. You'll be able to rely on our expertise to forecast as accurately as possible the transit time.
You are looking for logistics and/or sourcing services ? You need a dedicated assistance ?
Our experts will answer you within 24h !
OUR CUSTOMS BROKER INFORM YOU
---
CUSTOMS CLEARANCE IN AUSTRALIA
What duties and taxes will I pay for my goods ?
Remark SIAM: It is the first thing you need to think about when you're planning an International freight.
Most imported goods are subject to Australian Customs duties and 10% goods service tax. There are many different regulations and sometimes complex duty rates applicable to imported cargo.
Remark SIAM: For this reason, the best option is to check it all out with your personal SIAM Expert. Contact us now!
There is no need to be in possession of any import license for unrestricted items, but as an importer, you have to obtain a permit to proceed to customs clearance.
Here are the basics documents that have to be provided to undergo customs clearance:
Customs Entry (Informal Clearance Document – ICD)
Airway Bill (AWB) / Bill of Lading (BOL)
Commercial Invoices (Incoterm, name/address of the supplier, currency, country of origin)
*Now let's have a close look at the cases for which things are different.
GST on Imported Goods
In Australia, the Department of Home Affairs collects GST on taxable importations. The GST payable accounts for 10% of the value of the taxable importation.
Thus, the total value is the sum of:
The customs value of the goods
Customs duty payable
The amount paid or payable to transport the goods to their place of consignment in Australia
The insurance cost for that transport
Any other tax payable
Usually, GST has to be paid prior to the release of the cargo by Home Affairs. If you are not registered under the deferred GST scheme yet, then you'll pay GST at the same time, at the same place, and in the same manner as you would do for customs duty.
*Goods and services tax (GST) has to be paid for the majority of goods being imported into Australia.
Note SIAM: If you are a GST-registered business or organization, you are potentially able to claim a GST credit for any GST you pay on those goods. Check it out with your SIAM Expert!
Import duties from Thailand to Australia
Tariffs and Taxes
Australia is aligned with the Harmonized Tariff System (HTS) for imported and exported goods coming from members states of the Association of Southeast Asian Nations (ASEAN).
Here is the composition of an HS Code, you can now see what an HS code is and what does it mean.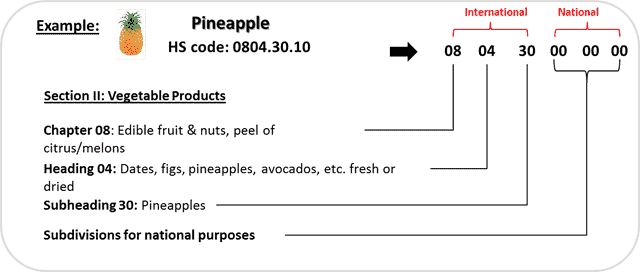 You can also search for the taxes on the official website of the Australian customs. If you know the HS code of your goods, write it in the searching bar. If you don't know the HS code, type key words to designate your goods in the "Description" bar. For example, if you're searching for the taxes that applies on a milking machine, fulfil the "lookup import tax" like this.
To find further information about duties and taxes in Australia according to your HS code, please check the official website: Customs in Australia – Free Trade Agreement Portal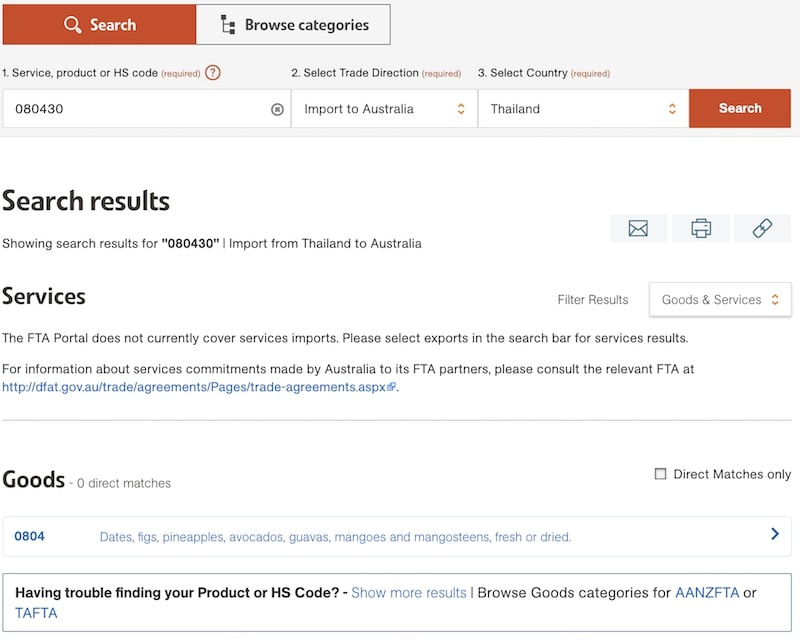 Customs contact in Thailand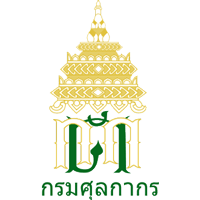 Customs contact in Australia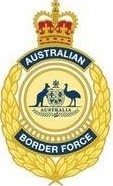 Customs process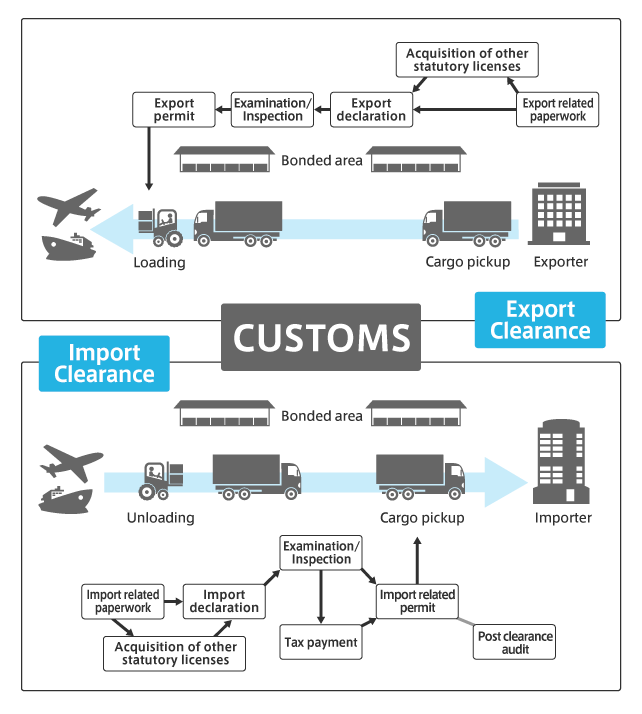 OUR CUSTOMS BROKER INFORM YOU
---
PROHIBITED & RESTRICTED ITEMS
Remark SIAM: If you have one of the following item, you should check directly with our SIAM Experts. Some of those items are restricted or even totally prohibited, it is important to anticipate such shipment to avoid any problem.
Drug Contraband

Ivory

Poison

Explosives

Batteries

Pornography

Biohazard

Flammable

Knife

Chemicals

Firearms

Tobacco

Corrosive

Drugs

Gambling

Counterfeit

Counterfeit Notes

Hazardous

OUR MOVING DEPARTMENT INFORM YOU
---
MOVING PERSONAL EFFECTS TO AUSTRALIA
Why Australia?
Moving to Australia means having access to a myriad of opportunities. The economy is one of the most stable throughout the world – it has achieved consistent annual growth and has the longest record of being free from recession.
Major cities like Sydney, Melbourne, Brisbane, Perth and others offer every kind of service and leisure that you could ask for. A multicultural and vibrant culture allows residents to cultivate a modern and open-minded experience.
With its healthy economy, transparent governance, comprehensive benefits for residents and its longstanding connection with Asian countries like Thailand, Australia is an ideal place to relocate to.
Relocating from Thailand to Australia
Whether you're coming from Thailand or from any other place, relocating to Australia requires a reliable set of information about customs, transportation and onboarding to seamlessly transition into Australian life.

SIAM Relocation is one organization that can take care of every logistics and relocation need. Our expert team has decades of experience in this domain, making us your best partner for your moving process.
Here are key considerations when relocating to this country:
Customs Process
Going through customs is a big part of traveling from one country to another. You have to go through Customs check with your required documents, which include:
Ocean Bill of Lading or Airway Bill
Duly completed Customs Form B534 (version 6/00)
Passport ID and signature page(s) needed for clearance. Signature on Form B534 must match the one on the passport.
A blank copy of the current Unaccompanied Personal Effects Statement (Form B534)
Inventory of goods written in English
Packages that each have a list of contents in English
Copy of Identification page and visa from owner's passport
Full name and Australian residential (not business) address of owner
Currency
In terms of currency, while there's no limit to the amount you can bring in or out of the country, you must declare money that amounts to AUD 10,000 or more in Australian currency or any foreign equivalent.
Personal Effects
Other possessions like prescription medicines, heritage-listed goods (e.g., artwork) and weapons need special permit to be allowed to enter the country.
Keep in mind that all household items and personal possessions entering the country are subject to examination by the Department of Agriculture. Such quarantine examination can take around 14 working days after the arrival of your shipment.
To expedite the process, it's best to clean your goods thoroughly – especially those that have come in contact with soil or vegetation.
Vehicle Importation
Importing a vehicle into Australia can be a tedious process. Depending on the type of vehicle and purpose, requirements are complex and involve several government organizations.
Here is an overview of the steps needed to import a vehicle:
Secure a Vehicle Import Approval from the Department of Infrastructure, Regional Development and Cities
The Department of Customs will attribute a levy to the car, calculated with its original country price and Australian Landed Value
Arrange shipping of vehicle. Make sure car is steam cleaned and tested for asbestos. Ensure that the air-conditioning gas is removed to pass quarantine tests.
Secure Customs Clearance, where Customs duty and Goods and Services Tax are paid. For luxury vehicles with value above AUD57,466.00 a Luxury Car Tax is levied at 33%
Apply for identification plate approvals and register the vehicle in which state or territory you will be relocating
Method of Transportation
When you are coming from Thailand, you have 2 main options for bringing your possessions into Australia: by air or by sea. Each one has its own advantages and drawbacks, which should help you come to a suitable decision based on your needs.
Air Freight
Air freight is the ideal option for shipping a small volume of goods. For instance, if your parcel is not over 3 cubic meters and less than 200 kgs, air freight is best.
What's great about air freight is that sending and receiving of goods is much faster. There are 50 inland airports in Australia, with the big city airports being the busiest ones in terms of commercial goods transport.
As there are numerous direct flight schedules between Thailand and Australia's major cities, air freight is quite a straightforward process. Here are the approximate time frames of how long it would take your goods to reach Australia.
Bangkok to Sydney – 9 hours, 15 minutes
Bangkok to Melbourne – 9 hours
Bangkok to Brisbane – 9 hours
Bangkok to Adelaide – 10 hours, 30 minutes
Bangkok to Perth – 7 hours
Bangkok to Canberra – 12 hours
It should be noted that these are only estimates and do not take into account pickup, delivery and handling time.
Sea Freight
For those who are planning to relocate a considerable amount of goods, sea freight is a great option for you. Sea importation allows you to ship bigger and heavier packages from Thailand.
And it's pretty convenient too. Australia has a number of large seaports where shipping for home relocation can be accommodated. Brisbane, Fremantle, Melbourne and Sydney are among the biggest ports in the country.
Sea Freight Calculator lists the cost of renting a full container from Thailand to Australia as:
20 ft container – $1,300 USD
40 ft container – $1,700 USD
Renting a portion of these container sizes will run you between $150 and $250 AUD per cubic meter or 1,000 kgs whichever is the higher amount.
Remember that these are just the shipping costs. Once your goods arrive to Australia, you will incur further fees on storage, moving, insurance, duties and others.
Here are transit times between the two countries:
Bangkok to Adelaide – up to 24 days
Bangkok to Brisbane – up to 21 days
Bangkok to Darwin – up to 26 days
Bangkok to Fremantle – up to 16 days
Bangkok to Melbourne – up to 23 days
Bangkok to Sydney – up to 25 days
Cost of Living in Australia
If you are originally from Thailand, chances are, you will undergo some adjustments upon moving to Australia. For one, the cost of living is a bit higher compared to the traditional South Asian lifestyle.
While expenses depend on how many persons are in a given household and what type of lifestyle they adopt, the national average living cost in Australia could be almost $3,000 per month for a single person. For couples, it's over $4,000 and for a family, the monthly budget could be over $5,000.
Albeit basic consumer prices in Bangkok is lower by about a third of cost, purchasing power is lower in Bangkok than, say, Sydney.
Household property rates are also more expensive in Australia, so you may have to reconsider how much space you will be renting when you relocate here.
Top Tips For Moving To Australia Worry-Free
Here are essential steps on how to relocate to Australia:
It takes a lot of work and effort getting your move organized, but it's worth it to maximize outside help for this process.
For instance, when you want to move your goods and property from storage to your new home, it's best to hire a reliable moving company that will take care of all that work.
SIAM Relocation is one specialty service that offers moving services in Sydney, Melbourne, Brisbane, Adelaide, Perth and the Gold Coast. They have expert workers who assist in the packing and unpacking of items – making sure that your furniture, equipment and valuable pieces are securely transported in and around Australia's major cities.
Go for temporary accommodations
Rental properties in cities and suburbs alike can be fiercely competitive, so if you are still looking for a place in any major location, you could opt for temporary accommodations.
Websites like Stayz.com.au or Airbnb can provide furnished dwellings while you search for a more permanent home.
Secure your finances for at least 6-8 weeks
Unless there's a job waiting for you upon your relocation, it's recommended that you prepare enough cash for 6-8 weeks rent and daily costs.
In Australia, many rental properties require 4 weeks deposit as well as a month of advance. So make sure that you have enough to cover costs not just with moving but also during your first few months of stay in your new city.
Relocating to Australia most likely means that you intend to work here, so it's important to apply for your Tax File Number (TFN). While this is not a compulsory requirement, working without one could subject you to higher tax charges.
Getting your TFN is pretty convenient; apply online for free once you are granted a work visa.
Enjoy every second of your new Australian life
Australia is filled with sports-loving, laid-back and hospitable people, so travel a lot and take in as much as you can of the culture and vibe of the country.
Just don't forget your sunscreen and your IDs – these are your everyday essentials no matter your age.
Moving to Australia takes a lot of research and work. Luckily for Thailand nationals, Australia is an accessible country to relocate to. With due diligence, thorough planning and willingness to embrace a new kind of living experience, you will be on your way to having a great life Down Under.
WHY CHOOSE US?
SIAM Shipping has built a strong expertise over the years when it comes to customs clearance, documentation, and all related operations. If you want to ship goods from Thailand to Australia, we can become your long-term business partner, ensuring safety and security to your daily business activities.
SIAM Shipping is all about efficiency, transparency, and customer satisfaction!
OUR SHIPPING DEPARTMENT INFORM YOU
---
Your 10 Step Guide to Importing Goods Into Australia
Introduction
A great way to offer a wider offer to the customer is to offer products that come from other countries, especially if you can not find a local manufacturer. But it is not easy because of the multitude of regulations and the costs that can be incurred by products imported from abroad.
We offer you a 10 step guide to read before ordering your container to understand the most important subtleties of importing products.
Step 1 – Make sure you're aware of importing laws and government regulations
There are certain rules imposed by the Australian government that you must respect when importing goods. You will find lots of information on the internet to understand how it works. Remember that all imports must comply with government regulations.
We should start with the rules of government imports. Watching these rules of the Ministry of Immigration and Border Protection is very important. They are the ones who are responsible for the goods.
Step 2 – Find out if you need a specific permit
Having a general license to import goods into Australia is not necessarily necessary for businesses or individuals. Sometimes you may be asked for a permit for certain types of goods at the time of customs.
There are goods that are prohibited from importing. This includes products such as hazardous chemicals, pharmaceuticals, narcotics, certain foods, weapons, tobacco and biological materials. Chemicals have specific regulations.
Step 3 – Learn if your goods will need to be quarantined
If you are transporting plants or animals, mineral or human products. These will be quarantined for processing. You can find full details of quarantine rules in Australia here : business.gov.au – Quarantine rules
Step 4 – Learn about the tariffs and taxes you'll need to pay
You will probably have taxes to pay on imported products.
You need to understand:
Import the entry fees and processing fees you can find here : Australian customs
Valorize your goods for customs duties.
Find out if you have to pay taxes on products and services.
Obtain the right tariff classification for your products.
Taxes on alcohol, tobacco and fuel.
An Australian business number for claiming tax credits and deferring tax payments may be requested. You should contact your tax office for more information.
Step 5 – Understand the charges for import duty, and goods and services sales tax
You will find an estimate of the types of fees you will have to pay: for products with a value greater than $ 1,000 AUD, there will certainly be GST import duties payable.
Import entry fees and processing fees – Customs will charge you a fee (generally less than $ 200 AUD) for processing your goods.
Customs import duty is a percentage of the price you paid for the goods. The rate of duty can vary from 0% to 10%, it is often a 5%
The Goods and Services Sales Tax (GST) will also be charged based on the following:
valuation of assets more;
The amount of the Customs import duty plus;
Cost of goods insurance their transportation to Australia.
The GST is invoiced at 10% of the final amount. This is a general guide on products, fees vary depending on the products you can import.
Step 6 – Take advantage of any concessions
Many free trade agreements exist between Australia and other countries around the world. This limits international trade barriers and thus reduces import costs. You can find a lot of information about ALE, depending on which country you are importing from.
For more information, check official free trade agreement.
Step 7 – Find out about other costs
There are several different types of cost you need to be prepared:
The cost of purchasing the goods
Shipping and logistics costs for shipping.
Freight handling fees at airports or ports.
Insurance costs if you sign up
Step 8 – Make sure your goods are labelled accurately
Your goods must also be properly labeled. It will be necessary to display the country of manufacture and of origin, a complete description of the merchandise, the address of the recipient and that of the sender. The labels are in English attached so that it can be seen very easily on the cardboard.
Step 9 – If in doubt, check with the authorities
Each import will be different from the previous one. It is necessary to check all the information that you can find in the advice that we give you above. If you need you can talk to the customs coordinates are available below.
Contact them on the following link: Australian authorities
Step 10 – Paying for your goods in foreign currency
It is not easy to import products, the payment of suppliers from abroad is an example. For example, you can use OFX. They are specialists in international payments for Australian companies. Each customer of this company is going to have a personal manager providing forward exchange contracts for example.
SIAM Advantages
---
WHY CHOOSE US ?
SIAM Shipping understands what customers needs and builds a long term relationship with its loyal customers. Your satisfaction, our success !
« Respect is earned. Honesty is appreciated. Trust is gained. Loyalty is returned. »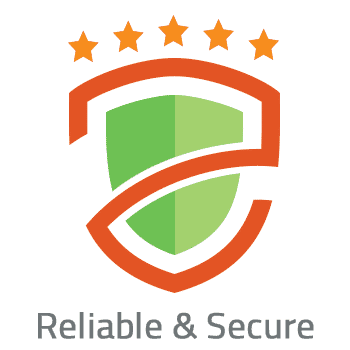 SIAM Shipping | Procurement - Quality control - Logistics
Alibaba, Dhgate, made-in-china... Many know of websites to get supplies in Asia, but how many have come across a scam ?! It is very risky to pay an Asian supplier halfway around the world based only on promises! DocShipper offers you complete procurement services integrating logistics needs: purchasing, quality control, customization, licensing, transport...
Communication is important, which is why we strive to discuss in the most suitable way for you!
FAQ | FREIGHT THAILAND 🇹🇭- AUSTRALIA 🇦🇺| RATES – TRANSIT TIMES – TAXES
What are the average freight rates for shipping from Thailand to Australia?
The average freight rate for shipping from Thailand to Australia varies depending on factors such as the mode of transportation (air or sea), the size and weight of the shipment, and the departure and destination ports. It is best to get a quote from a freight forwarder for an accurate estimate.
How long does it take for a shipment to be transported from Thailand to Australia?
The transit time for a shipment from Thailand to Australia also depends on various factors such as the mode of transportation and the departure and destination ports. On average, sea freight can take around 2-4 weeks, while air freight can take 1-5 days.
Are there any taxes or duties imposed on shipments from Thailand to Australia?
Yes, there are taxes and duties that may be imposed on shipments from Thailand to Australia. These taxes may include import duties, goods and services tax (GST), and other fees imposed by the Australian government. It is best to consult with a freight forwarder or customs broker for more information on the specific taxes and duties that may apply to your shipment.
Can a freight forwarder help with the shipping process from Thailand to Australia?
Yes, a freight forwarder can assist with the shipping process from Thailand to Australia. They can handle tasks such as obtaining quotes, arranging for transportation, preparing and filing customs documentation, and providing guidance on taxes and duties. Using a freight forwarder can make the shipping process smoother and more efficient.
SIAM Shipping info: Do you like our article today? For your business interest, you may like the following useful articles :
SIAM Shipping Advise : We help you with the entire sourcing process so don't hesitate to contact us if you have any questions!
SIAM Shipping | Procurement - Quality control - Logistics
Alibaba, Dhgate, made-in-china... Many know of websites to get supplies in Asia, but how many have come across a scam ?! It is very risky to pay an Asian supplier halfway around the world based only on promises! DocShipper offers you complete procurement services integrating logistics needs: purchasing, quality control, customization, licensing, transport...
Communication is important, which is why we strive to discuss in the most suitable way for you!