Oversized and Project Cargo from/to Thailand
For domestic or international transport, you may need over-sized cargo. This may require special attention or handling. Whether it's heavy trucking, shipping or rail, Docshipper has the right logistics solutions for your customized goods.
This type of cargo can be used for goods such as aeronautical parts, boats, industrial equipment, beams, kit houses, vehicles or heavy machinery.
**In order to optimize our services, Siam Shipping and Siam Relocation are now part of the Docshipper group. Our customers can now benefit from total supply chain coverage**
SIAM Shipping info: Your goods will be packed in a special wood or steel package. We ensure fixing of exceptional quality to assure the greatest security to your goods.
We create special routes for such goods so that the selected means of transport can have full access to all infrastructure.
Most over-dimensional cargo, heavy lift cargo and out-of-gauge cargo (OOG) will not be shipped in a conventional freight container.
In the case of ocean freight, shipments will not be stored in conventional containers. They can only contain a maximum capacity of 40 feet. Your effects will be loaded via a Roll-On system and unloaded by Roll Off.
This is to use equipment equipped with wheels, to avoid raising the goods, which can be dangerous. However, some transit vessels are not equipped with this system. Therefore, we must contact a partner company that owns them.
*At Siam-Shipping / Docshipper, we are used to manage the transport of relatively heavy and imposing goods every month.
We consider all your expectations and your instructions, and we seek with you the solution best suited to your needs.
 Remark SIAM Shipping: Our wide network of long-standing partners allows us to choose the best for you. We will decide together the itineraries, the mode of transport and the packaging of your goods, to give you complete satisfaction.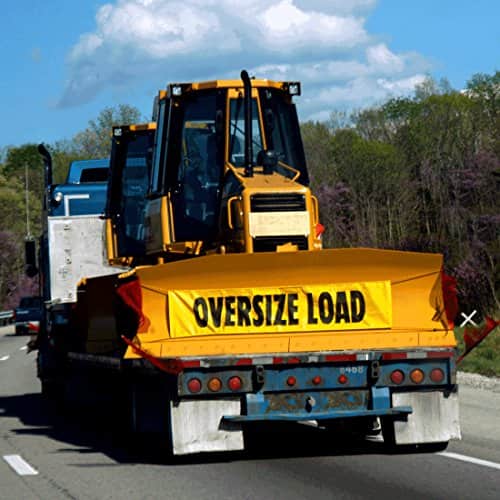 Project cargo in Thailand – How to ship an oversized item?
Shipping big volume From/To Thailand: 7 questions
That you are the former professional of the transport or the beginner, if you have already sent the same goods to the same place previously, the international rules of expedition can change, and you must make sure that you do not make a bad manipulation. If you get ready to send a relatively big object, three things come to your anxious spirit:
It is too big
It is special
He/It leaves far
There are fewer companies which can meet your needs when it comes to send machines (vehicles of construction site for example) or oeuvres of art, trucks or buses. It requires a certain imagination. Here are the questions which return to us most of the time:
It does not go into a container, so how do we do?
We receive customers' numerous requests which realize that they built or need to send the good abroad which does not go into a container High Cube, Dry or Open Top container.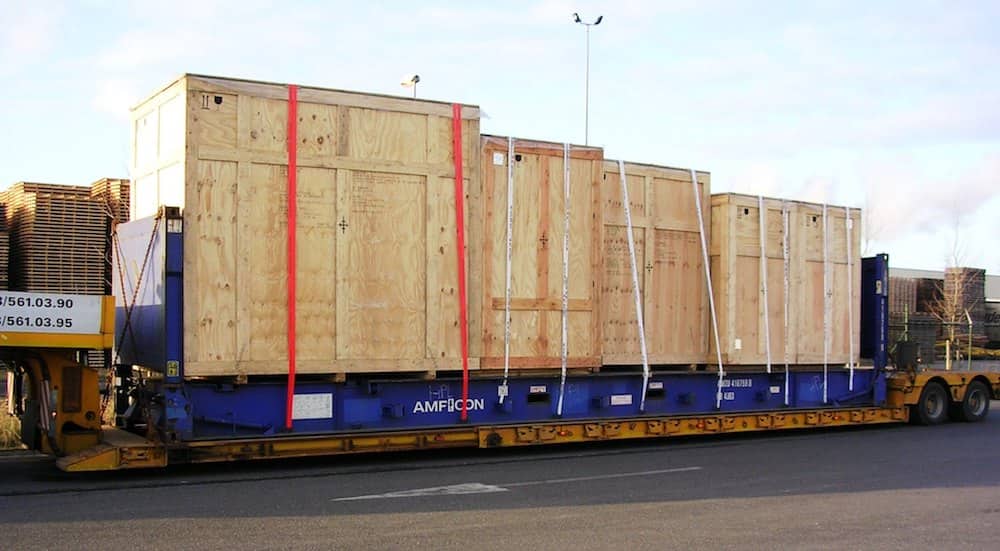 Project cargo in Thailand – How to pack an oversized item?
It is possible to defuse the product and to send it in separate containers, what will require reassembling with destination.
 Remark SIAM Shipping: There are however other manners to send a big article: flat System stand, roll one roll-off (RO / RO), and Lift One Lift Off (LO / LO). The price list rates of ports and terminals are rather variable.
How may I obtain the cargo from a port if I am in the middle of Thailand?
Begin by contacting the haulage firms which you trust. We can also take care with organizing the transport if you prefer.
If your sending is immense (blades of wind turbines for example), the companies of logistics must be ingenious to find the best way to obtain the piece with destination or from the port.
 Remark SIAM Shipping: When the customers contact us, we advise them to measure their product correctly to assure you that the company of haulage quotes correctly the ground drainage. Indeed, certain errors can turn out very expensive.
Do I have to charge or secure the cargo on the flat railing?
Given that we have reliable partners and service providers in most of the ports, we can make so that the flat system stands are loaded to you.
SIAM Shipping Tips: It is important to have somebody whom you trust to manage the shipping because everybody does not know the complexity of the management of a bigger cargo, sometimes strangely shaped .
How to measure my goods correctly?
We receive from it all the time. Most of the time, the people except the industry measure differently those of the industry! As you see it below, you can make a mistake because you did not unscrew the exhaust on a bulldozer or if you bent in rear-view mirrors on a bus.
Should I get an insurance, is it expensive?
It is not also expensive as to lose your product without compensation. If you did not insure the cargo beyond the minimum, you will hate each other if something occurs. As we said it.
 SIAM Shipping Tips : If you want further information about our Siam Care program, please check our dedicated page: Freight insurance
You will sleep better at night if you have insurance!
Remark SIAM Shipping: If you always have questions, contact us. It is very important to insure you against the risks. It is also important to know that the companies of logistics with insurance companies, and we are often capable of obtaining a better rate for you than that you could be able to protect yourselves.
How long will it be necessary to move my cargo?
The weather report, the congestion of the port, the work, the mechanical problems, etc. allocate your oceanic sending.
Although is many outside your control, we know certain things which are under your control: the wretched paper is one! Make sure to work with the companies which know the current customs laws for the countries where you fly away.
Remark SIAM Shipping: With about two decades in the company, we have experience felt to help our customers with their documents during the expedition of heavy machines, buses, farm implements, etc. all around the world
How may I obtain the sending towards an internal customer when it arrived in the overseas port?
Assure that your company of logistics is well connected. We have partners all over the world who can transport effectively and carefully your freight or a cargo of project heavy to your customer.
The large-scale transportation of goods abroad requires knowledge and a grip closes on the national and international requirements to transport the freight over-sized by sea freight and Towards and since the port successfully.
Remark SIAM Shipping: All the companies, which it does not do well, are not capable of supplying personalized service and creative solutions. Besides passing on the freight, the company should be the one itself that you respect and that you like working with.
**In order to optimize our services, Siam Shipping and Siam Relocation are now part of the Docshipper group. Our customers can now benefit from total supply chain coverage**
SIAM Shipping | Procurement - Quality control - Logistics
Alibaba, Dhgate, made-in-china... Many know of websites to get supplies in Asia, but how many have come across a scam ?! It is very risky to pay an Asian supplier halfway around the world based only on promises! DocShipper offers you complete procurement services integrating logistics needs: purchasing, quality control, customization, licensing, transport...
Communication is important, which is why we strive to discuss in the most suitable way for you!