SIAM Shipping with Docshipper Group – LTL service provider in Thailand
Save money for your delivery by road freight
This is the same concept as the LCL in sea freight, but this time for road transport. When shipping goods by truck, the truck may not fill the entire vehicle. In this case, your goods are stored with other goods to be transported to the same destination.

This saves money, especially by avoiding renting a container or an entire truck for a few goods. Thus, the grouped goods are shipped to one and the same destination, before being distributed to their individual destination.
Siam Shipping thanks to Docshipper has a large network of companies specializing in road freight. In this way, we can carry out shipments of this type almost weekly. First, we must find other shippers that do not require a full truck and want to send their goods to the same area.
Thanks to this network, we can afford to choose for you the carrier most able to carry out this operation.
We find you most suited to your budget and your constraints. Each of your merchandise will be numbered with a unique number, which will enable you to trace it in real-time to assure you the greatest serenity.
**In order to optimize our services, Siam Shipping and Siam Relocation are now part of the Docshipper group. Our customers can now benefit from total supply chain coverage**
DocShipper Tip : To ensure the highest level of security for your property, Siam Shipping guarantees to inform you immediately in case of delay or interruption of road traffic, unforeseen events (weather, events). We are in constant contact with our truck drivers, who keep us informed of every step of the journey. Finally, trucks are continuously monitored by GPS.
DocShipper info :
To have further information about our services you can always contact one of our experts to get advices and prices about our solutions. Otherwise, you can check directly our dedicated page: click here for freight insurance
You can also have a look on our different method of shipment, click on the link you are looking for:
Reliable LTL Shipping
Shipping by LTL is essential for daily trading. It is also a very important way of transporting raw materials for manufacturers, construction sites and offices throughout the country in order to continue to do business. Having an efficient operator, which brings flexibility and visibility during shipments is therefore very important
DocShipper Tip : We have a variety of tools to track, direct, and accelerate all stages of a sending process, from proactive monitoring to customized reports. Our strength: we combine an innovative transport network with a process of quality improvement. One can also claim the fact that more than 98% of our shipments evolve without complaints.
How do LTL Shipping Rates Work?
What will determine the price of LTL freight will be: the postal code, the weight, the departure and arrival address (in the transportation industry this is commonly referred to as the "lane"). It will also depend on all the additional services requested by the sender.
There is the possibility of discounts from carriers for the freight they wish to secure for the companies. This reduction is negotiated with the carrier and the FAK (Freight of All Kinds), thus reducing the cost of shipments in addition to reduced fares.
DocShipper Alert : It is also noted that essential shippers or their outsourced third-party logistics provider work closely with carriers to analyze older freight forwarding data.
Thanks to this they will be able to better address the LTL carriers to obtain the best prices for the specific needs of the customer.
The negotiation will thus be more productive and will create a win / win exchange. The sender will be able to save more money on his LTL shipping costs.
The cost of fuel must also be considered during the LTL shipment. These cost supplements associated with shipping track were added on the cost of online transportation. The fuel cost reflects the national average diesel price, it is upgraded weekly.
DocShipper Alert : So, if only half of the space is filled by a command it will seek to fill the other part to ship it at lower cost. The crucial factors in LTL transport are: Distance from departure to arrival, the weight of the goods, the classification of the freight and manutention needs.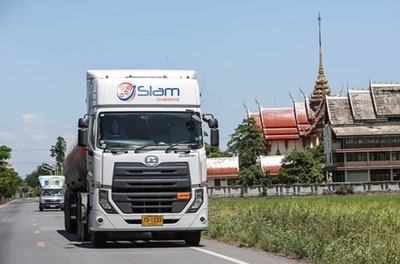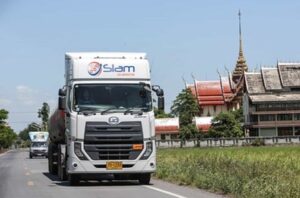 LTL Shipment in Thailand
What is LTL Shipping?
LTL is an abbreviation, the first letter of three words: Less-Than-Truckload. This means that the shipment does not require a full foot trailer. Many operators offer this service, and like their counterparts in full truck transportation, LTL carriers have specialties of their services. There are services such as elevators and residential pick-ups and deliveries.
*Several different way of transport exist to transport goods: air, rail, water and road.
DocShipper info : In Thailand, the cost of moving goods by truck is relatively low and offers you great flexibility.
Rail transport depends on the railway schedule, so it does not offer the ease that trucking can offer. The two most frequent types of freight transport in Thailand are Full Truckload (FTL) and Less-Than-Truckload (LTL).
DocShipper Tip : The FTL moves full containers or trucks from a designed departure & arrival location. The LTL transporter groups the goods of several customers on a single truck. The LTL carrier solution will be more competitive for a customer than the solution offered by a carrier using the FTL method.
Enhanced Less-Than-Truckload Shipping Services
Some details of an expedition may change, even when it comes to something being shipped repeatedly.
Several service solutions are available to you, such as accelerated transit, final shipment, warehousing or final delivery for a customized solution that meets any cargo requirement.
Some basics details about LTL
*Most of the time, SIAM Shipping makes shipments categorized into Less-Than-Truckload (LTL) shipments.
DocShipper Advice : In order to allow shippers to make the best decisions in their business, we help them on every possible mode for sending their freight.
We seek to empower the reader, the client and the sender. Thus, with more knowledge, it will help us to better manage the resources needed to handle the transport from departure to arrival by avoiding every kind of issues.
What are the Characteristics of a good LTL Shipping Carrier: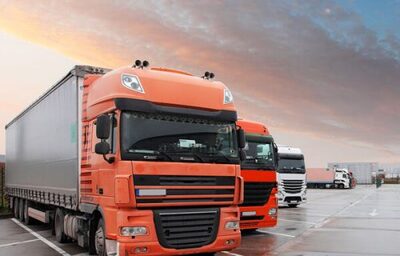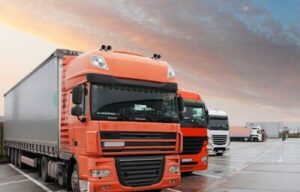 LTL conveyor trailers are typically van trailers, they can be opened or closed.
Temperature-controlled trailers are used by some refrigerated LTL conveyors as we can provide at Siam Shipping. Roll up doors in the back of the truck to access the back of the truck has become quite common these days for carriers.
The trailer's entrance will therefore be a little smaller than a trailer with swinging doors. The pup trailers are used by most carriers, so they can carry two trailers in tandem. But the LTL carrier never take trailers that do not match with a pup trailer.
The pick-up and delivery trucks that cross the city usually have every kind of size regarding the foot trailers. On the highway, we can also see many carriers rotating with two tandem trailers.
The freight has already been sorted for the destination, which allows this process to be more easily deposited at the various coordination terminals throughout the country. City drivers are using local day cabs as they are not equipped with sleeper births.
This makes maneuverability easier because trucks are smaller. These drivers will also have a pallet grip in their trailers, so they can unload the cargo on their trailers. To be picked up and delivered in the most efficient way possible carriers have terminals strategically placed in the city. The faster the distribution, the more freight destined to be in the same zone.
Sometimes your cargo is not big enough to fill an entire cargo of truck but that it is too heavy for a parcel, so we offer less-than-truckload (LTL).
DocShipper Tip : We offer you an economical way to ship goods in palletization or in bulk at regional or national level. You still have a doubt about shipment in ASEAN, check our dedicated article: Cross border in ASEAN
DocShipper Advise : We help you with the entire sourcing process so don't hesitate to contact us if you have any questions!
SIAM Shipping | Procurement - Quality control - Logistics
Alibaba, Dhgate, made-in-china... Many know of websites to get supplies in Asia, but how many have come across a scam ?! It is very risky to pay an Asian supplier halfway around the world based only on promises! DocShipper offers you complete procurement services integrating logistics needs: purchasing, quality control, customization, licensing, transport...
Communication is important, which is why we strive to discuss in the most suitable way for you!