International sea port in Russia
Russia is an important country on a global scale and has a population of 150 million. Freight transport in Russia is a ceiling of nearly 5.7% in 2016 compared to 2015, in millions of tons of cargoes that are between them and 2015.

To meet this important demand, the Russian coasts have many internationally renowned ports on the many sea fronts. On the Baltic, the Arctic Ocean, the Pacific Ocean or the Black Sea.

In this article, Siam Shipping will introduce you to the most important ports in Russia, where half of Russia's maritime transport turnover is located. There are some of these ports that remain very unknown to the general public while others are known around the world. Due to the immensity of its territory Russian ports to the acquis the status of world ports, playing a major role in international logistics.
The Port of St. Petersburg
It is the great port of Saint Petersburg. This port is capable of managing 5 million containers per year (20 feet), it is also the largest port in northern Russia. This represents in 2015 about 51.5 million tons of goods that have passed through this port. By counting only the port of Primorsk, at its terminal dedicated to oil and gas, 59.6 million tons will be transported in 2015.
The port of St. Petersburg is one of the largest in the Baltic Sea, and is located in the Neva Bay of the Gulf of Finland. It is a port which is a true gateway for ships passing through Scandinavia. This port is well connected to the hinterland of the country, by dedicated rail terminals, motorways or Pulkovo airport.
This port will be able to unload different types of tankers and container doors. It has a capacity of 200 places. The total area of ​​the port is 629.9 thousand square meters. At the level of the deepest anchorages for ships are 25 meters deep.
The Port of Novorossiysk
We saw that St. Petersburg was a "big" port, but that of Novorossiysk is "immense". This port is located on the Black Sea. The bulk of its business is based on exports of cereals. There are 85.5 million tons of cargo that pass through this port between January and August 2016.
In the port of Novorossiysk there are 43 berths and it has an area of ​​959 thousand square meters. A storage space of 180 thousand square meters is available and there are also depths ranging from 4.5 meters to 24 meters. This storage space keeps the cargo on site.
The location of this port is strategic as it allows access to the Black Sea and beyond. It is also a transit route between the ports of Europe and the Middle East. It is economically one of the most important ports in Russia because of its important role in the export of cereals. Russia is the world's largest exporter of cereals and without this port, it could certainly achieve such a status.
More information about the Port of Novorossiysk
The Port of Vladivostok
Vladivostok is a very important port for Russia, it is one of the largest on the Pacific coast of Russia. During the period of the Soviet Union this port was closed to visitors. It should also be noted that it has been open internationally for a very short time, just over 20 years. This port is called "free" for the next 70 years. You will benefit from tax advantages and simplified procedures when inspecting your cargoes.
In the last three quarters of 2016 the weight of goods transported from the port amounted to 9.3 million tonnes, which represents an increase of 11.3% in relation to freight in 2015. It is ideally placed to transport freight to East Asia, China, Japan and Korea. It is therefore an essential element for Asian companies.
This port has modern facilities for cargo storage and handling. It is one of the best equipped Russian ports in the Russian Far East. Its wharves are 4.1 kilometers long and have an area of ​​353 square kilometers.
More information on the port of Vladivostok
The Port of Kaliningrad
Russia is huge country so the port of Kaliningrad will be the opposite of Vladivostok. Indeed this port is located in the enclave of Russia, between Poland and Lithuania on the coasts of the Baltic Sea. Despite its situation, its turnover decreased by 7.6% between January and August 2016, for a number of tons of 7.6 million transported.
19 berths are present, with a gantry crane whose depth does not exceed 10.5 meters. There is an open storage capacity of 238.2 square kilometers with an area of 44.8 thousand square kilometers of dockside storage.
This port is part of the Russian Special Economic Zone of Kaliningrad. It is very close to certain European ports such as Copenhagen, Tallinn or Helsinki, making it an exception to other Russian ports.
More information on the port of Kaliningrad
The Port of Murmansk
Russian ports are installed everywhere on its territory even in the most difficult places. The port of Murmansk is located above the Arctic Circle and thus remains in a territory frozen all year round which allows Russia to open to the North.
It is one of the most important ports in Russia in terms of freight turnover. There were up to 20 million tons that crossed Murmansk during the first 3 quarter of 2016. The maximum depth of the 16 mooring bridges is 14.9 meters.
Despite the fact that Murmansk is located in a cold territory all year round, it nevertheless remains practicable for ships, which unlike some other ports of the territory freeze each winter. It is a port that is very important for the world maritime trade. This is called the Arctic Bridge connecting Russia to North America and the Far East.
It should be noted, however, that the descriptions of the Russian seaports presented above represent only certain ports in a given period. With the immensity of its country and also its development Russia maintains its port networks and continues to develop it.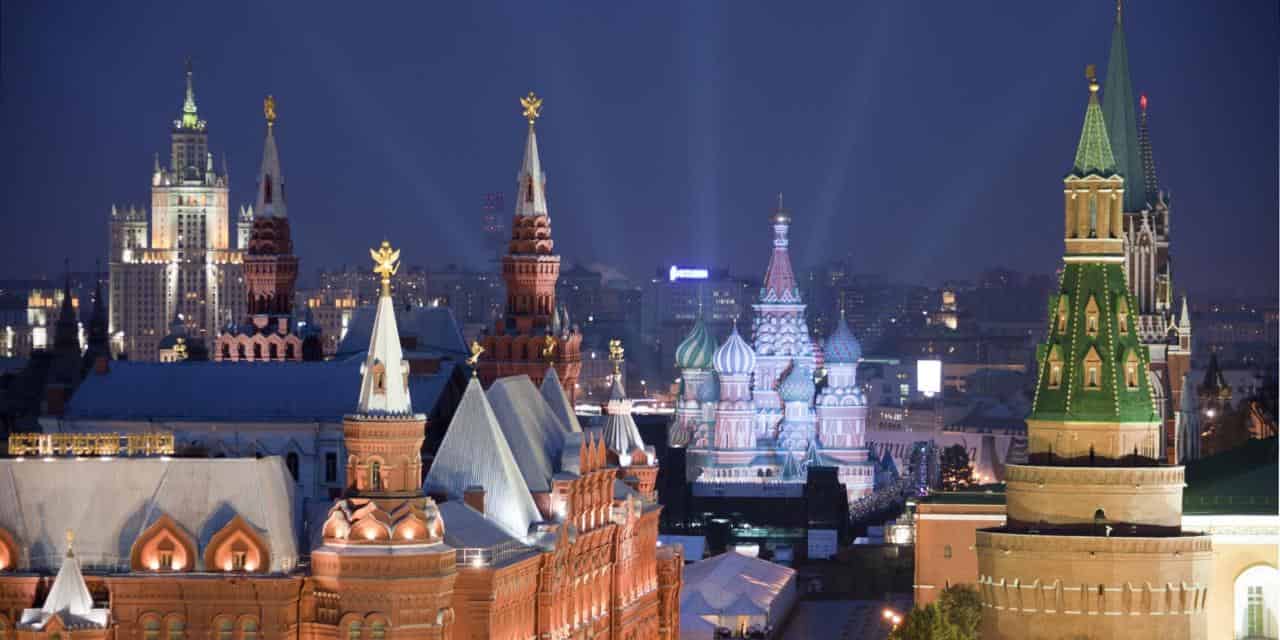 Freight regulation in Russia
Overview
International customs standards in Russia are similar to those of the EU. The Russian Federation is a member of the World Customs Organization, the International Convention on the Harmonized Commodity Description and Coding System (Brussels, 1983) and the Convention on Temporary Importation (Istanbul, 1990). Soviet bloc countries, Belarus and Kazakhstan. Soviet bloc countries, Belarus and Kazakhstan.
Import duties
There are import duties on imported goods. Certain categories of products have excise duties (eg tobacco, passenger cars and gasoline).
Customs price rates will fluctuate between 0 and 20% of the value of the merchandise. As for import VAT it will be 18% and will be calculated on the basis of customs value plus customs duties. Import VAT will be paid by the importer.
Customs taxes are zero percent for certain books or medicines. In the case of goods used for humanitarian aid following a natural disaster, they will also not be taxed by Russia.
Import of technical equipment
There are categories of equipment, especially spare parts, for which there is no applicable tax in Russia. This applies to products where no Russian factory manufactures equivalent products. For certain types of technological equipment this is also the case, the customs duties will be 0%.
In addition to these products, all equipment imported as a contribution to the Russian company from a foreign shareholder may be exempt from customs duties under certain conditions.
Export duties
Certain categories of goods (eg, oil, natural gas, timber) are subject to export duties.
Customs value
The valuation of customs prices in Russia is based on GATT and WTO rules. What will generally make the price of the tax is the value of the merchandise that will be indicated on the invoice. Additional costs will often be the cost of delivering goods but will not be included in delivery, such as transportation and insurance costs, royalties for use of intellectual property, buyer to seller, etc. To calculate this customs value, the method called the transaction value is used.
But it is possible that this transaction value method can not estimate the customs value. Other methods, such as the cost of deduction, the cost of the sum or the reserve method, may be used.
Customs coding
Unified customs duties are applicable in Russia. It is a harmonized system for the designation and coding of goods. To decipher this coding is not so complicated. The first 6 figures should be similar for products from the EU and Russia but in reality there are some differences.
Customs procedures
The customs union prescribes many recommendations for all transfrontier transfers. This applies to goods and vehicles in Russia that will follow these recommendations. There are several possibilities for customs clearance of goods and this has a significant impact on the price of goods in terms of import and export procedures. In the following paragraphs you will find a summary of customs procedures.
Release for domestic consumption
When you have goods that are imported into Russia without intending to be re-exported, you can use the customs release regime for domestic consumption. This is the simplest procedure to perform. With this, after payment of customs duties and customs clearance fees your goods will be considered free of practice in Russia.
Bonded warehouse
The goods may be imported under a special regime, that of the customs warehouse regime. Your goods will be stored in a special warehouse under the supervision of the customs authorities until they are sold to customers. Only after this sale is made will you be required to pay customs duties and VAT. Goods which have remained in that customs warehouse shall not be processed. Indeed it is not possible to assemble or make something with this merchandise.
The storage of these goods in warehouses may not exceed 3 years. If your products are stored longer than this period you must submit to a new customs procedure. You can also release it for domestic consumption and your VAT and customs duties will have to be paid. This will not be the case if you wish to re-export your goods to a country outside the customs union.
Temporary importation
The temporary customs admission procedure is also possible, it is a procedure that will allow you a partial or total exemption. There is, however, a two-year import period. Full exemption is only granted in certain cases for products which are not intended for commercial use. Examples of products for which these exemptions are frequent are imports of goods for exhibition or testing in Russia. A partial exemption is also possible when the goods are imported. Notwithstanding a partial exemption, the importer to customs duties in monthly installments of 3% of the amount calculated on the goods. If these amounts are re-exported, they are not reimbursed. When the temporary period is going to be expired the goods can be exported outside Russia. The goods may be put into free circulation. The outstanding amount of customs payments shall be paid with interest in arrears. This is a relatively common procedure in Russia.
Customs procedures of processing
There are three different procedures of processing:
1) Processing of goods in Russia for export
In companies where activities require treatment of goods. In Russia we do not necessarily pay customs duties and import taxes. Depending on some product treatments, customs and import duties may not be paid. There is a bank guarantee that may be requested by the authorities in case of poor follow-up of the procedures. If the products have been processed into finished products, they should be exported. Once finished they will be put into free circulation in Russia and the customs duty will be due according to the value of the raw materials. But delays in payment entail additional interest.
2) Processing of goods for domestic consumption
The transfer of goods and vehicles has customs procedures prescribed in accordance with customs legislation governed by the Customs Union for all cross-border transfers. Customs procedures are different in terms of customs clearance and this will be different in terms of tariff. In the articles you will see the different customs procedures.
3) Processing of goods outside Russia
It is possible to export the goods to be processed abroad and re-import them later. The added value on the customs duties will condition the VAT by processing operations but this does not concern the value of the imported goods. This is mainly used for export products.
More information on the official website : Russian customs
**In order to optimize our services, Siam Shipping and Siam Relocation are now part of the Docshipper group. Our customers can now benefit from total supply chain coverage. Therefore, Siam Shipping team became Docshipper team**
SIAM Shipping | Procurement - Quality control - Logistics
Alibaba, Dhgate, made-in-china... Many know of websites to get supplies in Asia, but how many have come across a scam ?! It is very risky to pay an Asian supplier halfway around the world based only on promises! DocShipper offers you complete procurement services integrating logistics needs: purchasing, quality control, customization, licensing, transport...
Communication is important, which is why we strive to discuss in the most suitable way for you!