Nowadays, many people dream of starting their e-commerce platforms, expand to an international import-export business for a product or even consider drop-shipping to satisfy their global commands. Creating a Harmonized System (HS) Code should be necessary for such cases.
This guideline is everything you need to develop your online retail business and reach a larger market. We will provide you with various tips to develop your platform and aim bigger.

Learn about the Harmonized System (HS)
The Harmonized System (HS) is a globally accepted set of uniforms of names and numbers used to classify shopped products and is governed by The International Convention on the Harmonized Commodity Description and Coding System. It was designed in 1988 to make it simpler for the implementation of import taxes & duties, control regulated goods, execute trade agreements and collect trade statistics. Each one consists of 6 digits, often followed by optional extra digits that identify the characteristics of the provided product (specific features, components, purpose and other criteria.)
Such codes on the documentation accompanying imported products are checked by customs authorities in order to:
Guarantee that the shipped products are not banned due to import restrictions.

Determine tax and tariff commands that may apply for shipping the products.

Observing trade statistics. 
The universal use makes it very special, including all significant global retail markets. That means the same code will be functioning in several countries and will allow customs authorities in any country (US, China, Brazil, Australia...) to distinguish the content of the incoming shipment. Think of HS codes as your company's password to entering the gate to a foreign market. 
The code system is extremely detailed, it makes it very efficient but also very complicated to use when you're getting started.
HS Code composition


As mentioned before, an HS code consists of at least six digits, usually written in this format 'XXXX.XX'. They consolidate three sets of the hierarchical two-digit codes applied in the HS code system.
Section numbers
The process of finding the right HS code for a shipper's product starts with the Section numbers. 
There are over 200,000 types of products that the HS Code system can identify and 21 Sections to choose from, which means that it is hard to find the right code. 
To find the HS code, you'd begin with picking the right section. Then, you will have to start narrowing down the product till you obtain the most precise code to represent it. This allows you to find the correct six digits that make up your product's HS code:
Chapter numbers 
The first two digits (XXXX.XX) of the product's HS code represent further specific divisions of products within the Sections. They are identified as 'Chapters' including 99 different Chapters to pick from when classifying your product. They are also scattered out over the 21 Sections.
Heading numbers
Following the Chapter number, comes the Heading numbers. There exists various heading numbers to pick from. Taking an example of a t-shirt, the heading number consists of digits number three and four in the HC code. If we jump into Chapter 61 and scroll down to 6109, we will discover the Heading including "T-shirts, singlets and other vests, knitted or crocheted" That provides us with the Heading number. 
Sub-Heading numbers
The last two digits refer to the Sub Heading, which should perfectly cover your product. There are more than 5000 sub-headings in the HS code system, but that is not a quandary because we endured to narrow it down via the chapter and Heading numbers.
Extra digits
More additional digits might need to be included when you're shipping to some countries to define the product further. Take the case of the United States, the inclusion of additional digits from the US Harmonized Tariff Schedule system.
Their addition identifies additional specs about the product, which may influence their tax and import status, or may simply be used by trade authorities for analytical objectives.
When you're shipping your merchandises as an exporter, it is important for you to research the code system used in the country to which you are shipping the items. All this can occur by searching the websites of national customs authorities to see what code systems are in place.
The usage of  eight-digit code systems exists in other countries such as the Mercosur Common Nomenclature (NMC) used in Brazil, Argentina, Paraguay and Uruguay. In China, it's a 13-digit system.
For European Union countries, it's the HS code in combination with a two-digit Combined Nomenclature (CN) code, followed by a two-digit Integrated Tariff (TARIC) code.
SIAM Shipping  Advice : We offer Freight Insurance for a full protection of your shipments. Do not hesitate to contact us for more information.
The right country's tariff codes to use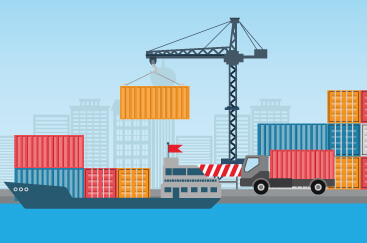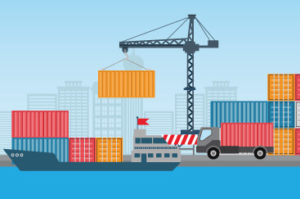 The fact that some countries may use extra digits in addition to the standard six-digit HS code may leave you in wonder of the right code to use. You shouldn't worry because there's an answer to that, and it lays in the usage of the system that is standard for the country to which you are shipping.
If you are aiming to ship your merchandise to the US, make sure to add the extra digits from the US Harmonized Tariff Schedule, but if you're shipping to the Latin American countries use the Mercosur Common Nomenclature (NMC),
HS Codes determination
As we previously mentioned in Learn about the Harmonized System (HS) section, The HS system is governed by The International Convention on the Harmonized Commodity Description and Coding System. 
It's an international trade treaty adopted back in 1983 and took effect in 1988 to reinstate ancient international shipping agreements with the purpose to regulate international customs procedures and expedite the movement of merchandise around the globe.
Around 157 Contracting Parties, which represent 156 countries and the European Union, signed the treaty till today. We can notice that it now covers most countries around the world, including all major international retail markets.
These codes are defined and administrated by the WCO that is a global authority that issues a new update for the HS Code system every 5 to 6 years, including new Headings and Sub-Headings as necessary to account for new types of products entering the global market.
The purpose of the guidelines used by the WCO is to mentor people toward the accurate interpretation of HS codes, helping exporters determine which code to use that does apply to their goods. It does also help customs authorities determine whether products have been accurately coded.
SIAM ShippingTip : Packing is probably one of the most important aspect when it comes to shipping goods internationally. Do not underestimate to let the experts handle it at SIAM Shipping!
The usage of HS Codes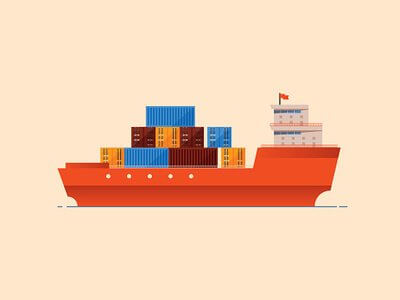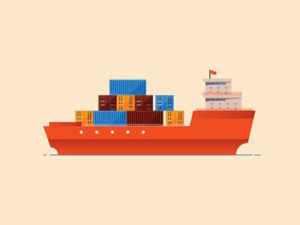 In order to collect international trade statistics, the HS system is being used by over 200 countries and other economies around the world, as a basis for customs tariffs. The average of merchandise involved in this global trade classification in terms of HS code is around 98%. 
It is utilized to monitor, update, and optimize controlled goods, internal taxes, rules of origin, trade policies, transport statistics, freight tariffs, a compilation of national accounts, quota controls, price monitoring, traffic statistics, and economic research as well as analysis by governments, private-sector firms and international organizations.
The inclusion of HS Codes is a must in commercial invoices or customs declarations  (such as CN22 and CN23 forms). These documents are assigned to the outside of your package or freight, so they are obvious to customs authorities.
It must contain the specific HS Code for each type of product added in the shipment. Never forget to add the six-digit along with the extra ones required by the destination country. 
Rely on the guidelines issued by your home country's customs authorities, or get in contact with the customs authorities of the country to which you are shipping when you're in doubt of which code to use.
Defeating common HS code challenges
Accuracy is the key when it comes to using HS codes like every other expect of international shipping, even though it could be quite confusing at first to many retailers. But no need to worry, it became much easier to manipulate these codes and there are plenty of resources online to guide you in the right direction.
If your business is online and specialized in selling specific products, you will only have to deal with a small area of the HS Code system. 
Different challenges may appear when manipulating this system and the solution lays in making sure that you're picking the right in order to avoid mistakes that are represented in: 
Evade over-taxation
Applying the incorrect HS Code could leave your customer stuck with supplementary taxes and import duties that may not owe. This could damage your relationship with them and make your products less competitive in the market. This is why using the right HS code is a must.
Cleared today, taxed tomorrow
There are times when customs authorities may initially clear merchandise for entry without questioning, but that may be followed with audits performed later leading to error discovery or discrepancies in your customs documentation.
This would generate unpleasant fines for your customer and ruining your relationship with them.
An updated HS Code
Auditing your product range regularly should be a must to ensure the HS codes used are up-to-date. Changes to ingredients, components or packaging may place your products under a different Sub-Heading, that is why you have to be sure to heck whether your codes are still valid.
The subtle differences
The HS code system can be difficult to navigate over a 5000 Sub-Headings. Making sure you choose the Sub-Heading that most accurately describes the contents of your package should always be remembered.
HS Codes importance
You now know everything about the HS Code manipulation, and now you're starting to wonder why they are so important. Here are two reasons:
HS codes Legal implications 
The customer is the one responsible for ensuring their imported merchandise have the correct customs documentation in most countries. This includes using the right HS codes.
In this case, where they are unaware of this process, the retailer is the one in charge of this mission to ensure it can fulfil its side of the sale agreement.
Failing to use HS code rights could come with legal consequences that are:
Fines for non-compliance

Seizure of merchandise by customs authorities

Denied import
With these ricks, it is better to be safe and include the accurate codes.
HS Codes business case
Fast delivery is very important to online retailer's customers. Retailers struggle most with customs while diving into the international shipping process, that is why they should do their best to get their package through customs easily.
HS codes helps facilitate this and vanishes the struggles only if the correct code is being used for the right product, helping you speed up the shipping process and avoid unnecessary delays. 
It also helps you identify whether your merchandise is subject to additional tariffs upon the arrival destination country, so you can acknowledge your charges in advance with your customers.
Conclusion
International retailers may struggle with the usage of the HS Code system, but it's a powerful took to manage getting your merchandise onto the international market. 
It may appear as a complicated legal formality, but it's the best way to make sure the products getting faster to the clients. Finding the correct HS Code to use will keep them satisfied and avoid unnecessary delays and charges.
By now, you know every little detail about The Harmonized System (HS) and how to perfectly use it but if you are still struggling with it, the best way is to hire a custom clearance expert for advice such as SIAM Shipping agents. 
FAQ | What is HS code? [The ultimate guide]
What happens if Customs thinks my HS code is wrong?
A notice of offense might be issued against you, or they may reject the import/export permit application. If they do a post clearance audit and find wrong HS codes were used for clearance, they can start proceedings to claim back unpaid duties with penalties.
How do I prevent issues with customs if I am unable to use the HS Codes well?
Struggling with the large numbers of HS codes should never be an issue! We advise you not to lose even more time on it by packing your whole house yourself, especially if you don't have the required material to do so. There is a solution to this struggle, which is SIAM Shipping Customs Clearance services. Our experts analyze case by case each request and consider what should we do to provide fast and qualitative service.
Is the clearing process similar at port and airport?
The process is always similar. SIAM Shipping has customs services in Suvarnabhumi airport and can clear any goods within 24 hours from arrival (if all documents are eligible).
What are the other reasons that your shipment may raise a red flag with Thai customs?
There are various reasons why your shipments could be red flagged such as Flagged Shippers or importers since all traders to Thailand are recorded in the TCA's database. Type of commodity due to the further inspection may be conducted depending on the type of commodity being imported.
SIAM info: Do you like our article today? For your business interest, you may like the following useful articles :
DocShipper Advise : We help you with the entire sourcing process so don't hesitate to contact us if you have any questions!
SIAM Shipping | Procurement - Quality control - Logistics
Alibaba, Dhgate, made-in-china... Many know of websites to get supplies in Asia, but how many have come across a scam ?! It is very risky to pay an Asian supplier halfway around the world based only on promises! DocShipper offers you complete procurement services integrating logistics needs: purchasing, quality control, customization, licensing, transport...
Communication is important, which is why we strive to discuss in the most suitable way for you!