Time is money.
We save you both!
#1 Freight forwarder in Thailand
For all freight from or to Thailand, DocShipper can be your favored partner : Air freight, Sea freight, Customs clearance… Contact our experts !

About SIAM Shipping
Siam Shipping is a freight forwarder based in Bangkok, Thailand. Our professional and multilingual team (Thai, French, English and German) is ready to welcome you and advise you in all your needs. We will find an optimal logistics solution and offer a tailored and competitive service through our network builds on eight years of experience.
Siam Shipping has proven experience by managing every step of the logistics (The Door to Door service): Packing service, pick up in your place, export process, freight, customs clearance and delivery.
Feel free to contact us and/or visit us to talk more deeply about our services, check your needs and hopefully initiate a fruitful collaboration.
In order to optimize our services, Siam Shipping and Siam Relocation are now part of the DocShipper group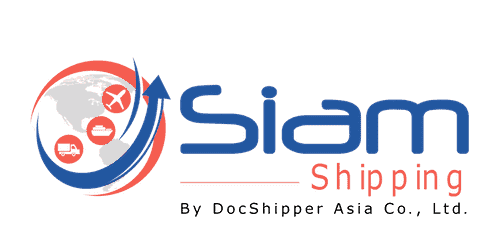 Unique support over the entire product cycle!
000000
Chartered cubic meters
Sea freight from and to Thailand
The most common method of transportation in the international freight industry. You can send your cargo through ports around the world in LCL (Groupage) or FCL (Full Container).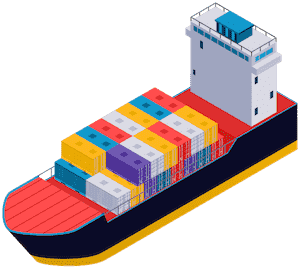 Frequent Questions about Sea Freight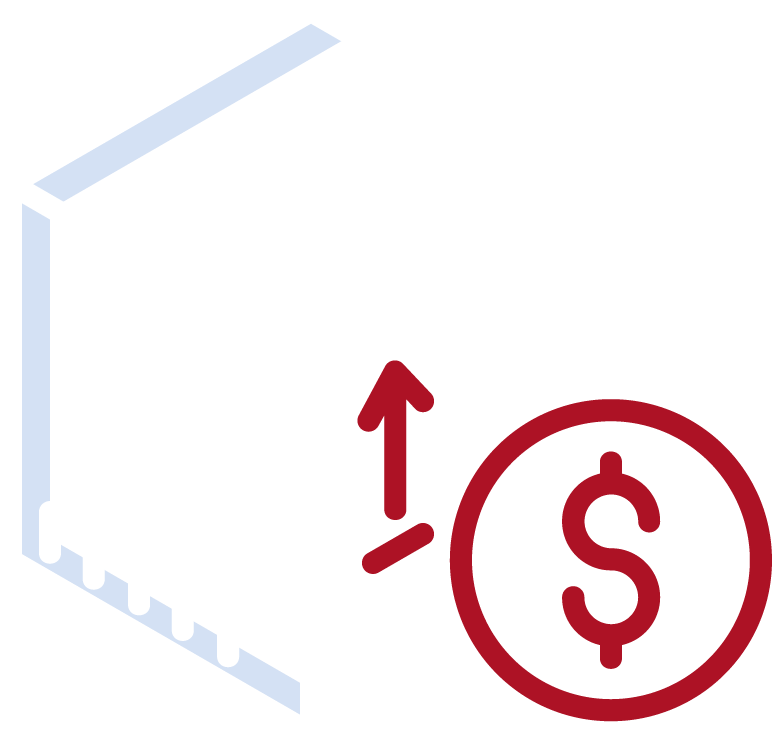 When does Ocean Freight become a cost-effective solution?
First of all, it is worth remembering that sea freight is the most widely used method of transport in the world, simply because it is the most economical. Indeed, if this is not true for small volumes (generally less than 2 cubic meters), large volumes will always be cheaper to ship by boat. Note that you have the option of doing maritime groupage (LCL) or shipping in a full container (FCL).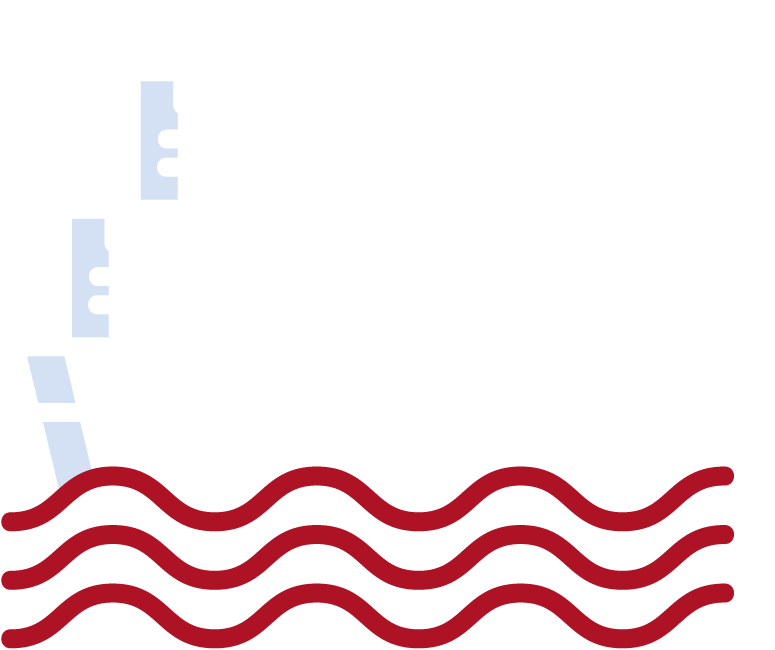 Sea groupage (LCL) or full container (FCL), which is the best option?
When you choose to transport by sea, you can share a container with other importers if your volume is not large enough to fill a full container, this is called maritime groupage (or LCL - Less than Container Load). If your volume is large enough, generally greater than 15 cubic meters, you can opt for full container shipping (or FCL - Full Container Load). Note that a 20-foot container (the smallest) has a capacity of 33 cubic meters. Yes, your full container becomes profitable even if it is half-full!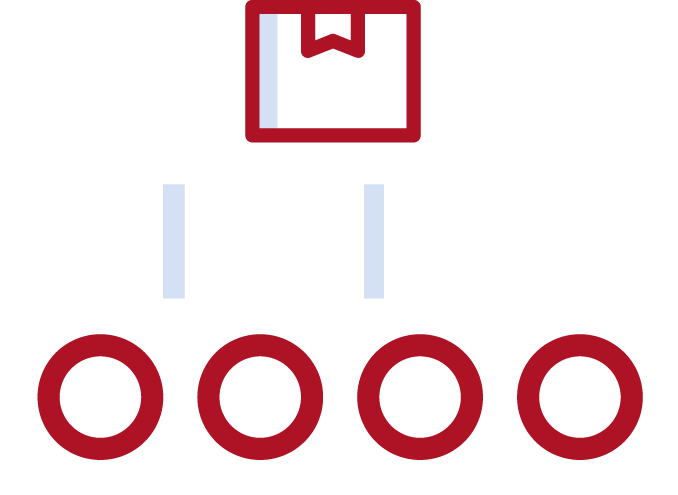 Why choose sea freight rather than another method?
If nowadays sea freight is the most widely used method of transport in the world, it is for one thing: its price! Indeed, when you charter large volumes, this method of transport is the most profitable, by far. It is also a method of sending all kinds of goods that may for example be prohibited by air freight (this is the case for example of batteries and other dangerous products). A method which also has an important coverage since the boats generally serve the majority of the international ports of the world.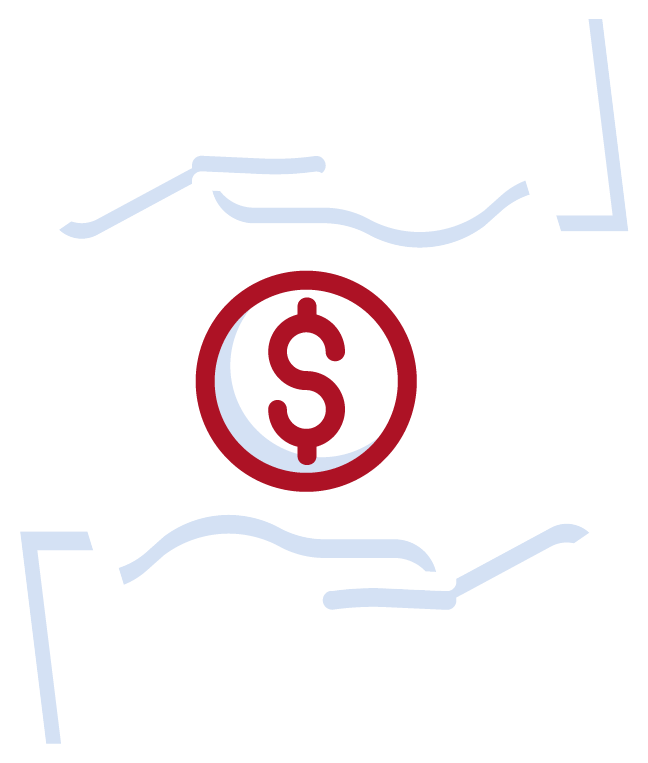 How to choose the port of departure?
The port of departure will mainly be chosen based on 2 very specific factors (and the same goes for the port of destination). The first, and probably the most important, is to define the closest port to the starting (or ending) point. The calculation is quite simple, we determine what is the mileage between these 2 points. In addition to the distance, we also analyze the prices offered by the "Shipping Line" (boat for containers). Indeed, their prices can vary enormously from one port to another, from one company to another.
Air freight from and to Thailand
We work closely with airlines company. We are present on the main Thai airports, and load from and to majority of airports in the world.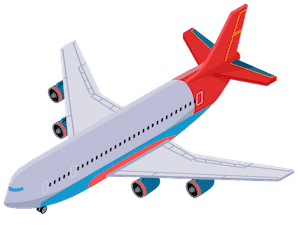 Frequent Questions about Air Freight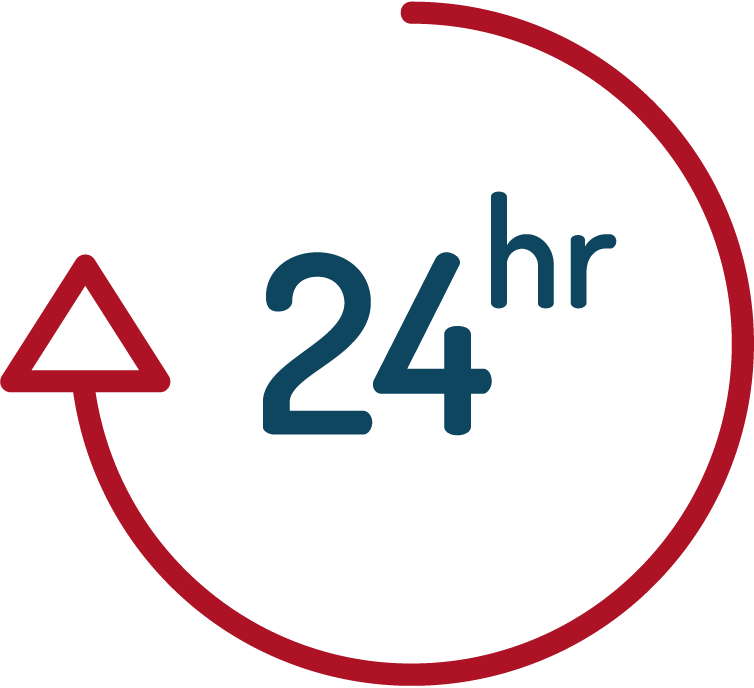 When does air freight become profitable?
Air freight is not beneficial just for the sake of transit time. Yes, yes, it can also be financially more attractive than other transport methods under certain conditions. This is the case, for example, if you have a small volume. Indeed, fixed sea freight charges are so high that for a volume of fewer than 2 cubic meters (or 200 Kgs), air freight will probably be more interesting - and also much faster! -.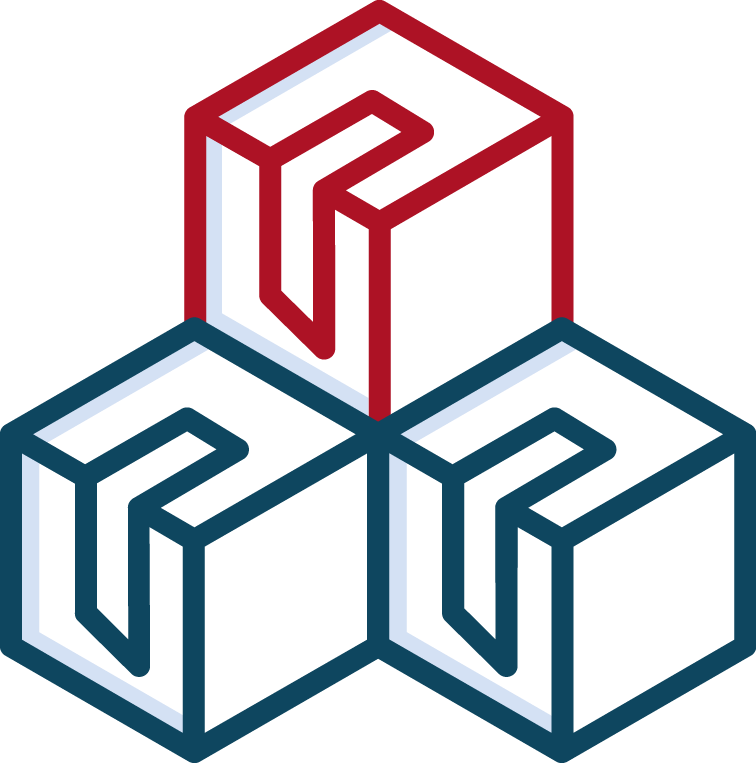 What are the restrictions when shipping by air freight?
The organization that regulates all air traffic is IATA (International Air Transport Association). It regulates both airlines with regard to commercial flights and the transport of goods by air. Air transport is a very controlled field, especially since the events of September 11, 2001. Since then, many products classified as dangerous cannot be shipped by plane, for example liquids, batteries, certain products. flammable products ...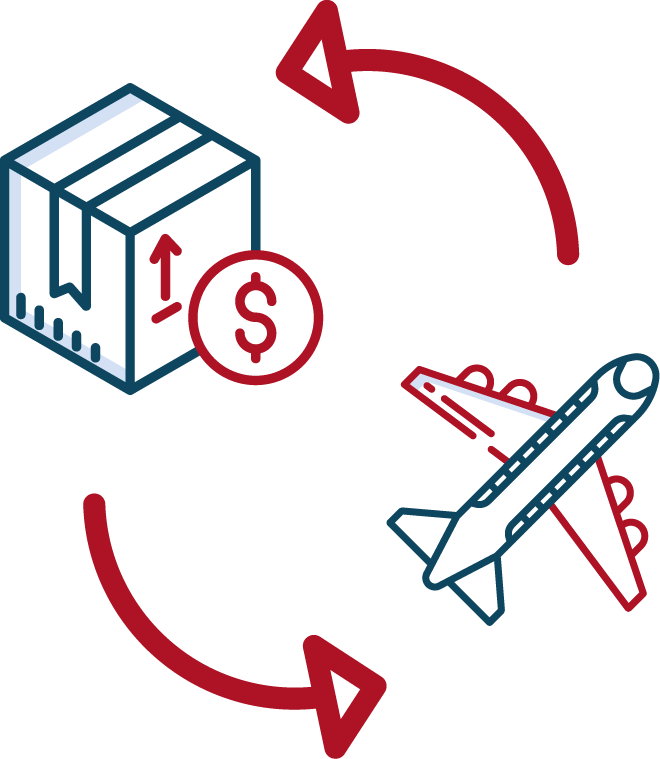 How much and how is air freight billed?
It is very difficult to give you an exact formula since it simply does not exist! Indeed, air transport depends on a multitude of factors. Of course, you will find the starting and ending points as well as the volume, weight and nature of the goods. On the other hand, you must also consider whether your goods require additional services such as storage, packaging, collection from your supplier and delivery to your warehouse. The more complex the operation, the more time (and therefore money) it will take. The airline company will base itself on the most important weight between the gross weight (on a scale) and the volumetric weight based on the dimensions and the following ratio: 1 cubic meter = 167 Kgs.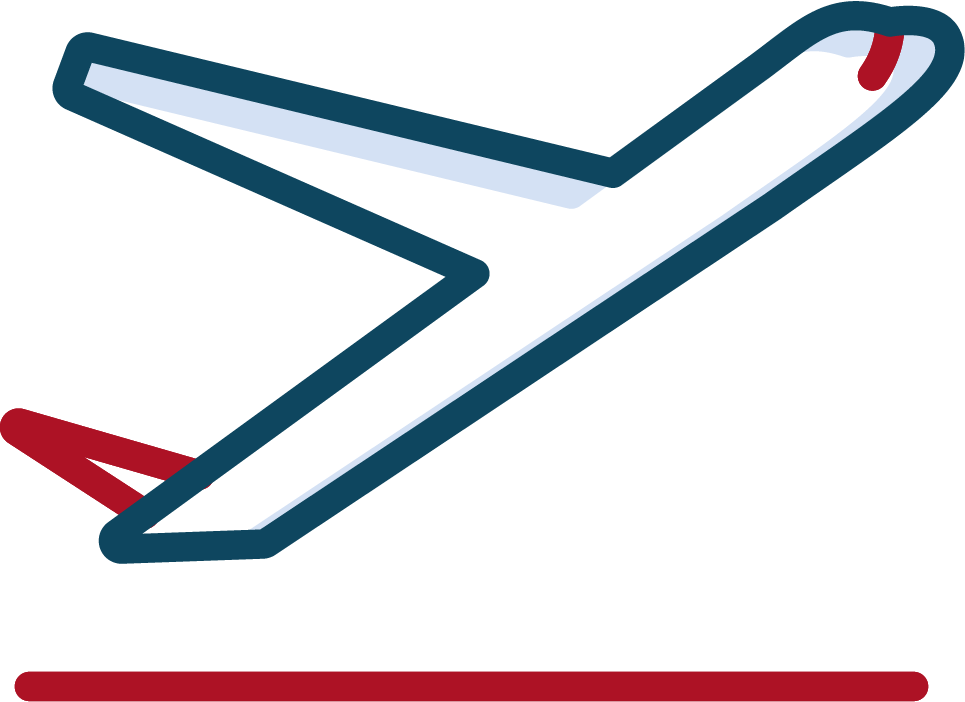 Why choose air freight shipping?
Do you have a time problem? An emergency? This solution is made for you! As we were able to mention above, this method is by far the fastest method for long distances. In addition to the deadlines, it is also a very secure method since it benefits from much less handling than can be found in a shipment by sea (it is moreover this mainly same point that justifies the difference between fixed charges by plane and by boat). Indeed, who says reduced handling, also says a reduction in the risk of loss, breakage or theft.
Rail freight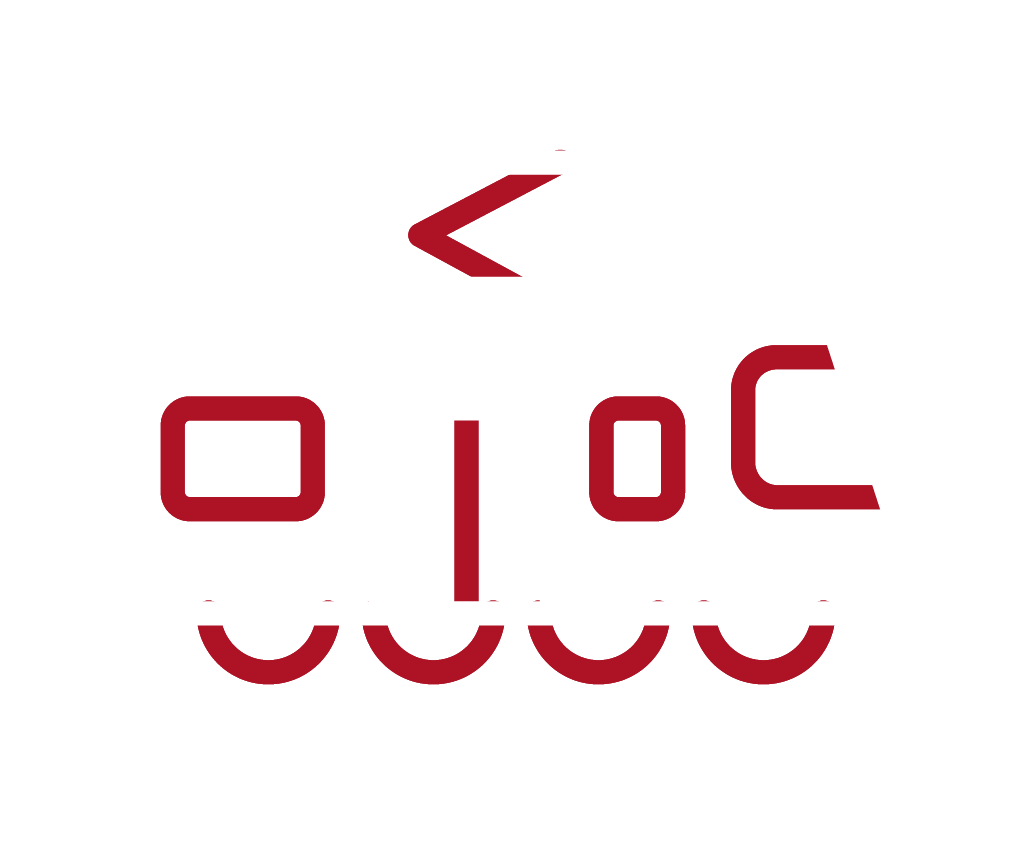 Rail freight is sometimes the most suitable solution to set up. It allows to reduce cost and transport oversized items very quickly.
Trucking services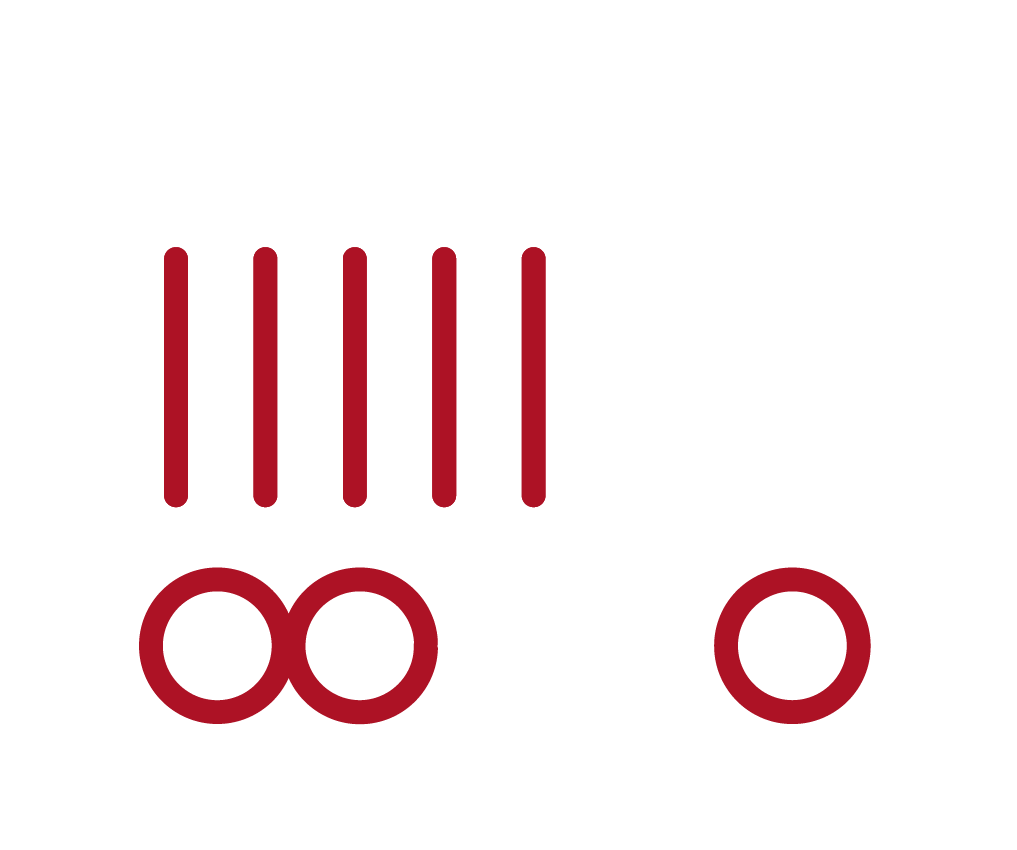 Road freight is a the most common option to pick up from port or airport. They can load 20 or 40 feet container & reach the most isolated location..
Express transport

Send small parcels quickly worldwide! Follow the progress through a live tracking system. If you have less than 150kg, this solution is ideal.
International freight
|

Sea - Air - Rail - Road

|

Customs Clearance
International logistics has never been easier!
At DocShipper, we support you and we adapt to your needs! Whatever the method of transport, we will guide you to choose the most suitable method: choose the economical formula with sea freight, opt for the speed of air freight, road freight for a short distance or rail freight if you strike a balance between air and sea freight.
International logistics is not an extremely technical field, there are certainly some concepts to assimilate on the fundamental but it remains accessible. On the other hand, this is an area that requires an iron rigor! Indeed, the slightest oversight on the project - a simple missing document for example - and your operation can turn into disaster!
Do not panic! We are here to assist you with the entire process, from the preparation of the documents on the departure through to delivery to your warehouse, office or home. An optimal turnkey solution that adapts to your expectation! This tailor-made support allows us to guarantee the reliability of our services, to retain our partners and above all to make operations more human. Indeed, it will be the same consultant who will support you from A to Z, a way to limit misunderstandings and facilitate the exchange of information!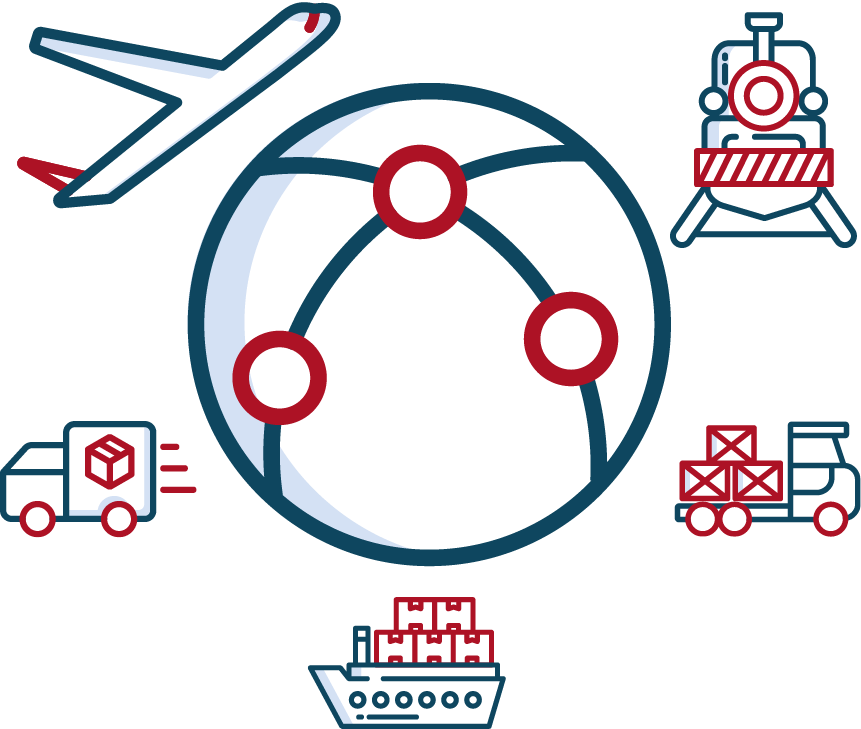 From / To where do you need our services?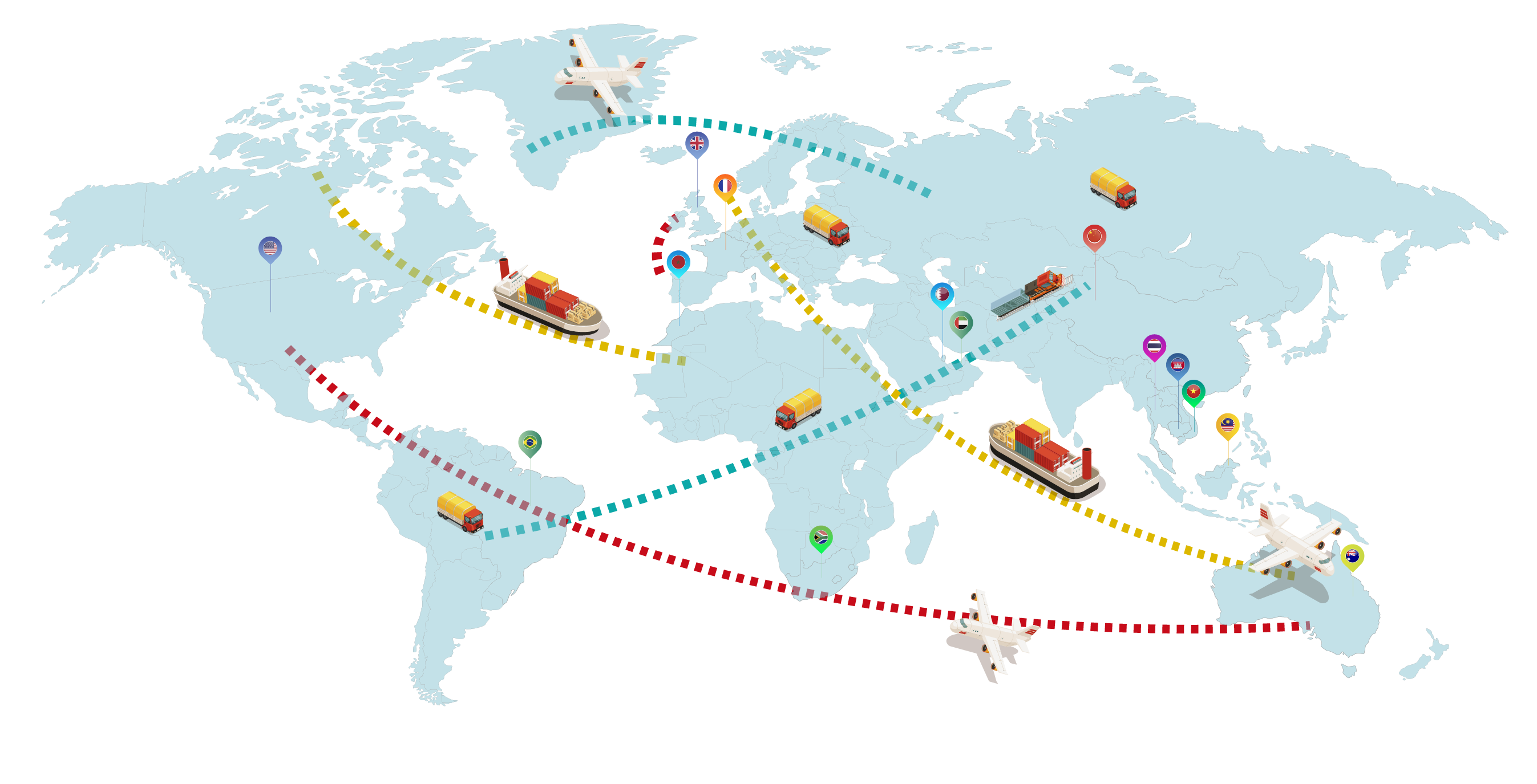 Our logistics services before and after your shipment
DocShipper offer a unique solution in line with your budget
Sourcing Services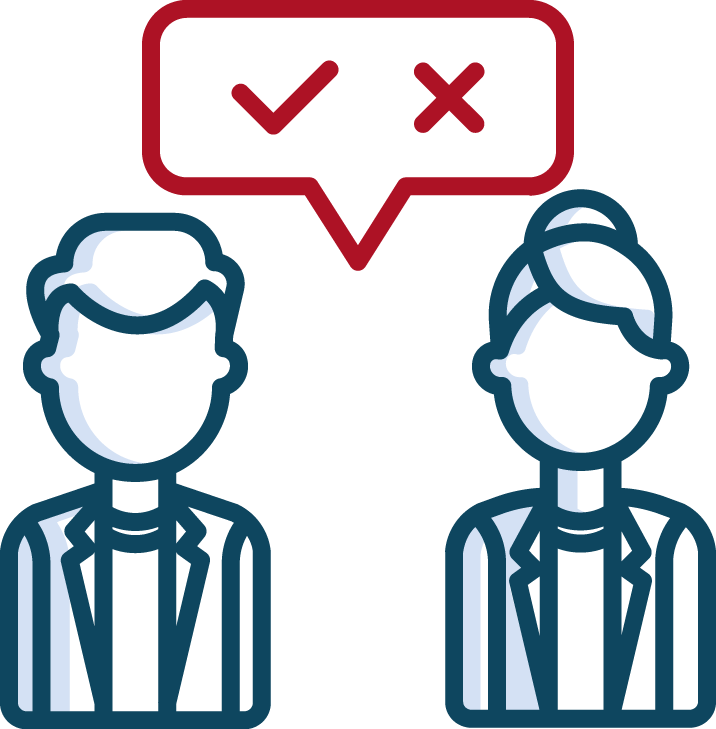 Packing Services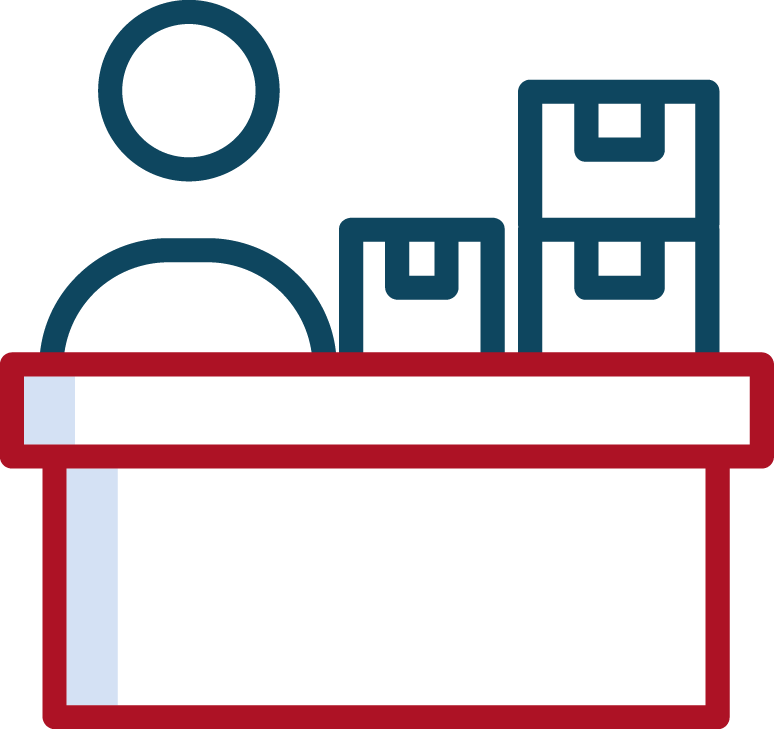 Warehousing Services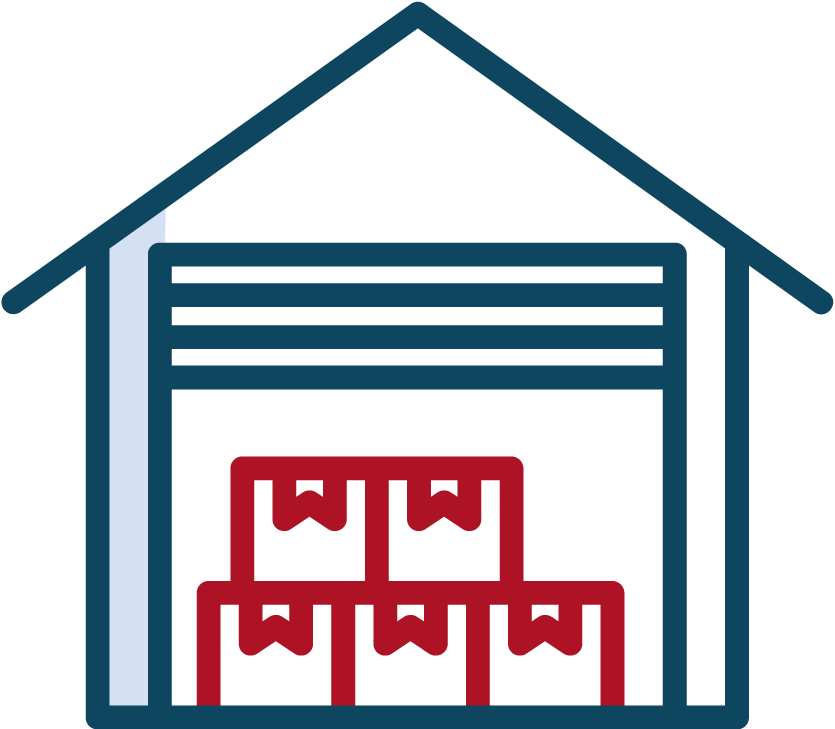 Quality Control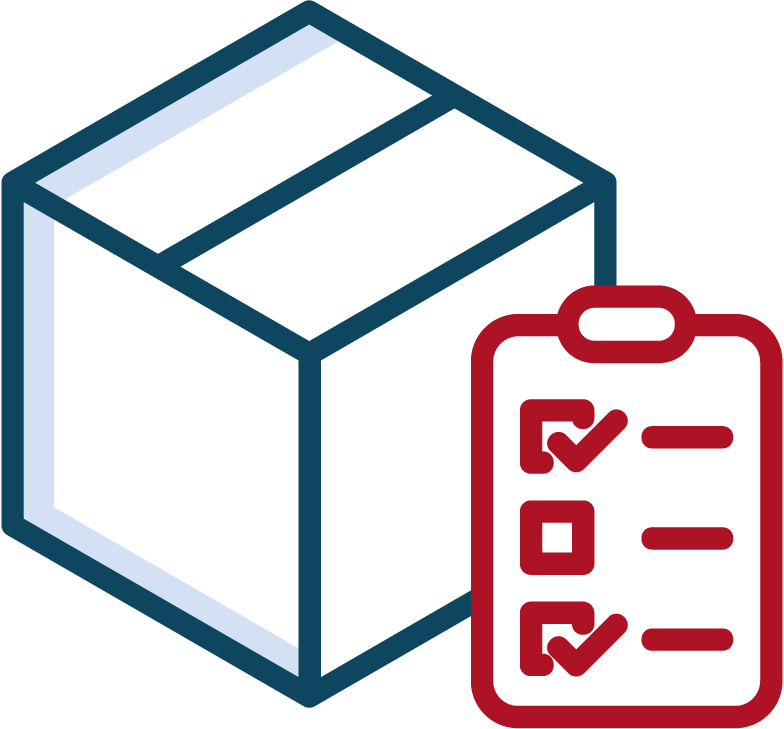 Customs Clearance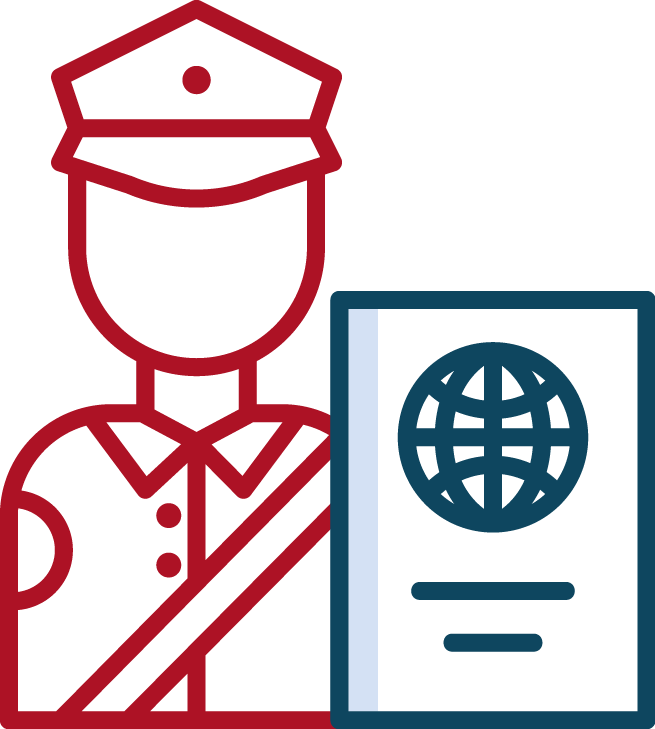 Export and Import licenses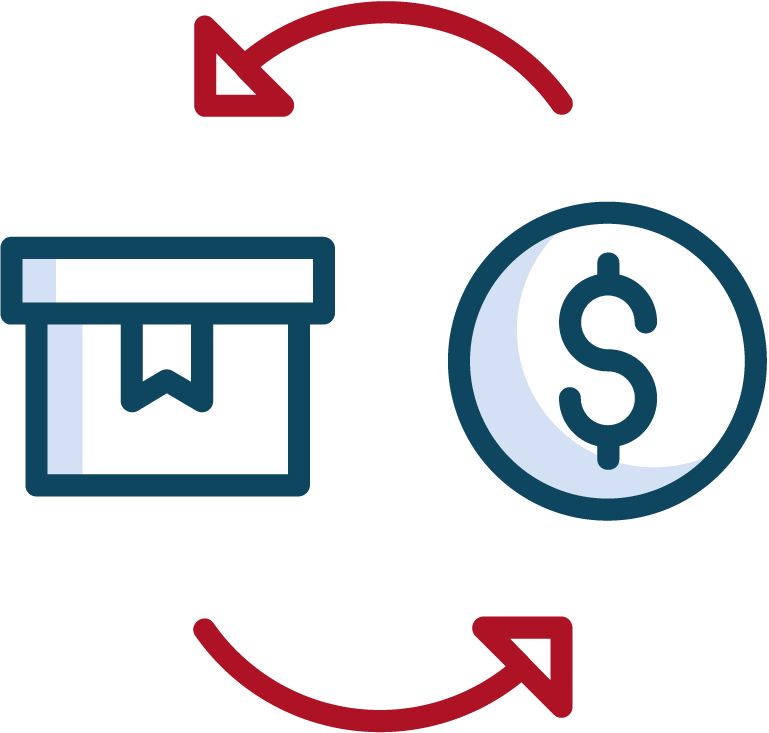 Door To Door services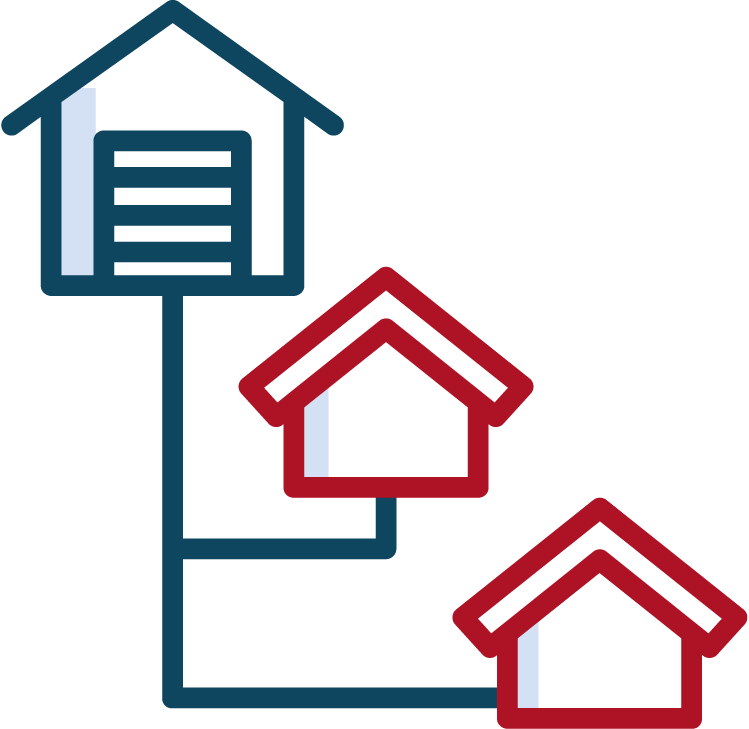 Moving
Services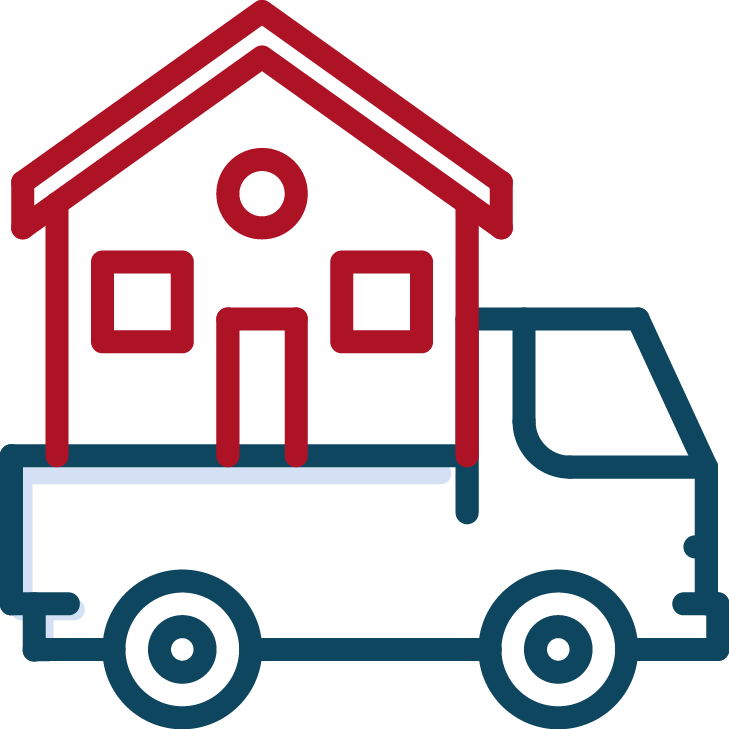 Transport Insurance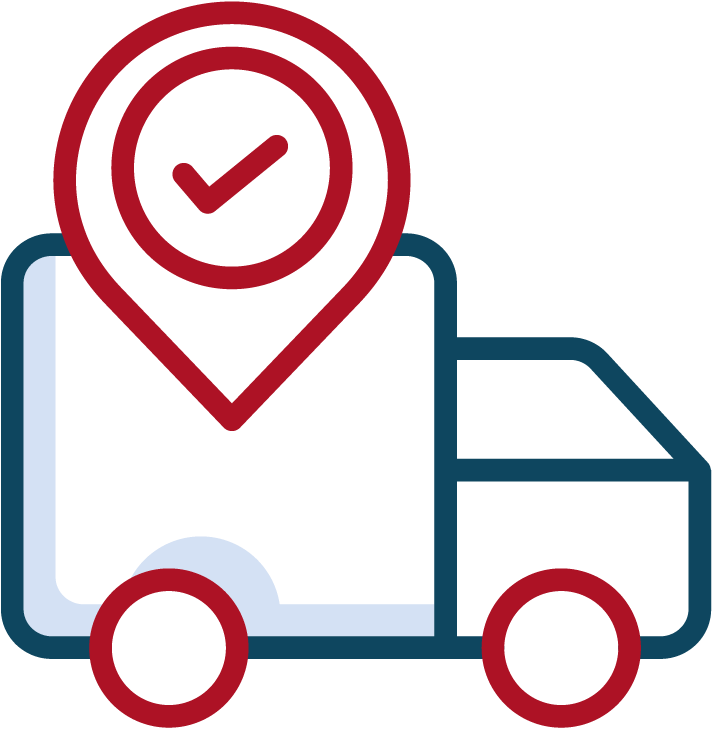 Cross border services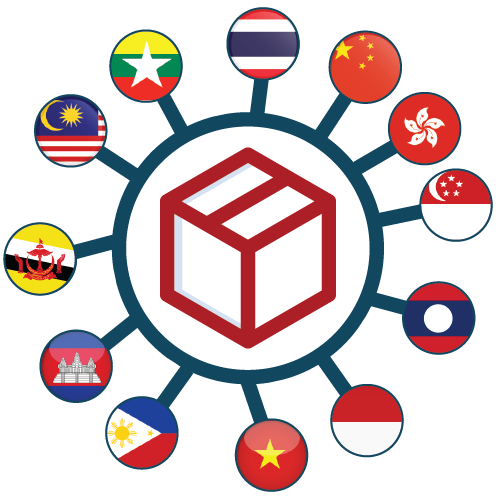 Multimodal Transport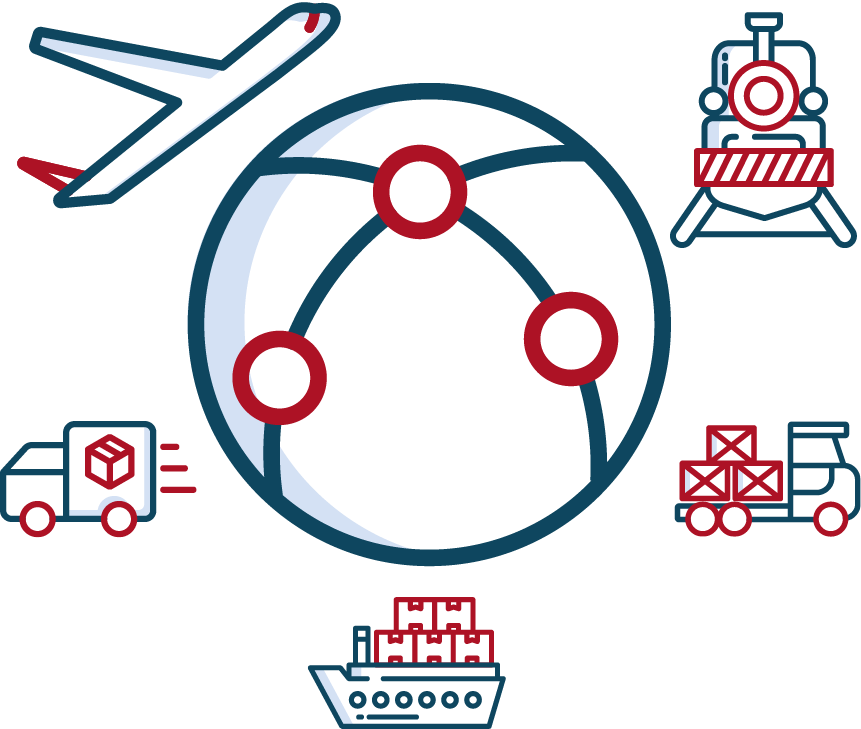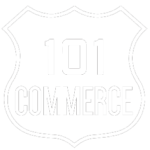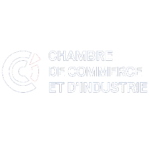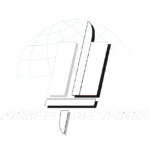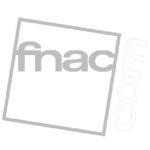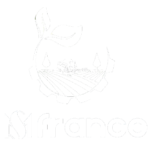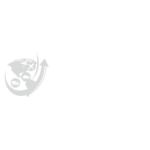 Frequently Asked Questions
✅ What is the goal of a freight forwarder like DocShipper?
As an international freight forwarder, our mission is to build you a logistics solution that will accommodate to your needs. We first made it our specialty: door-to-door service. A logistics solution that integrates all the elements you may need. From departure to arrival, our team takes care of all needs: packaging, storage, international freight, insurance, customs clearance ... Leave your cargo in good hands, you have nothing more to do!
✅ Why choose a door-to-door solution?
Door-to-door solutions are to international logistics what the Rolls Royce is to the car industry: the ultimate. A tailor-made operation that fully meets your expectations (and your budget). This proposal includes the entire chain of logistics services you may need throughout your project. That's good, DocShipper has made it his specialty. Naturally, our consultant is there to guide you, advise you and keep you informed of the progress of operations.
✅ Why DocShipper rather than another freight forwarder?
Above all, DocShipper is the one and only company in the world (yes, yes!) Capable of supporting you throughout the entire product cycle. 3 departments that allow us to provide exceptional tailor-made support, never seen before! In chronological order, our sourcing department supports you on procurement: supplier research, compliance, quality control ... Then, our international logistics department will take control of your project to assist you throughout the logistics chain. Finally, our 3PL (Third Part Logistics) department specializing in E-Commerce logistics will take care of the dispatch of your products: inventory management, order fulfillment and last mile deliveries. And because the fun doesn't stop there, you can contact us through a multitude of channels: WhatsApp, Phone, Email, Live Chat ... Choose the option that best suits you!
✅ Why should I use DocShipper to manage my product cycle?
You do not improvise an international buyer overnight! As mentioned, you need a technical background to get started in this industry, the slightest mistake can turn into financial disaster. It's not hard to find a supplier (especially through platforms like Alibaba), but is it the right one? There are a lot of scams behind this industry and you need some expertise to avoid them. If it is not a scam itself, it will be a misunderstanding, a certificate problem ... Do not get into something that you do not understand, focus on the promotion and sale of your products, we manage the rest!
Questions related to Thailand
What method of transport can I choose from Thailand?
There is no perfect method for this or that situation, the right option will be chosen according to your needs, especially in terms of time and budget. Of course, our DocShipper consultant is there to guide you to the solution that will be most in line with your needs. It will be based in particular on certain factors, including volume, weight, the nature of your products and finally the point of departure and arrival. Several options may be presented to you for a single operation, it's up to you to choose the one that suits you best according to the timeframe and your budget.
Are there any legal regulations when shipping from / to Thailand?
Yes! Like all international freight operations, there are a multitude of legal points to be observed during such an operation. First, we need to be sure that all the necessary documents are compliant: licenses, certificates, permit ... You just have to forget any document and your whole operation can turn into a nightmare! Don't panic, DocShipper assist you from A to Z by checking all documents before departure. If our customs department gives us the green light, then we launch the rest of the operations. Otherwise, we make sure to recover the missing document(s).
What is international freight and how does it work?
International freight is the movement of products from point A to point B, here internationally. Regardless of the method of transportation, freight should not be confused with the logistics chain. Indeed, freight is ultimately only one component of a whole process that will be necessary to transport goods: packaging, storage, handling, documentary package, customs clearance ... International freight will thus be one of the links in the chain. You have 4 possibilities for the freight method: sea (boat), air (plane), rail (train) and road (by truck).
How do I ensure my cargo when shipping by plane / ship?
When you ship goods, you have 3 possibilities in terms of insurance: you can avoid the insurance for your goods even if it is not recommended, you can call a third-party agent to take out insurance or finally, you have the possibility to subscribe to your transport insurance via your DocShipper consultant. It's simple, convenient and fast option. Do not hesitate to ask your consultant for information if you have any questions.
How do I check the compliance of the products I import?
Ensuring that your cargo complies with the regulations of the destination country is crucial. Although it is not mandatory, all you need is a certificate that is missing or even expired by a few days and your cargo may get stuck with customs authorities. The costs generated by this kind of trouble can be very expensive: at best a few costs of storage and customs inspection, at worst destruction of the goods (which itself is charged!). At DocShipper, we don't ship merchandise until we have the green light from our legal department.
How do I ship personal effects to / from Thailand?
That's convenient! SIAM Shipping is - before joining the DocShipper group - a Thai logistics group with a branch specializing in moving services: SIAM Relocation. Small volume to the entire house, we can take care of the entire process from custom packaging on departure to worldwide delivery. Do not hesitate to ask your consultant for more details on this service for individuals (and businesses).