Imagine that your business is in Thailand but you want to ship one of your product to Canada to sell it to a client. You know that there are commercial agreements like NAFTA, that you will have to deal with customs, commercial invoice, and if the shipment is blocked duties and storage fees. Don't worry, Siam Shipping by DocShipper is here to provide you the best services.
Main information
First, there are some information you need to know. You will necessary need a customs broker whatever the kind of shipment it is to and from Canada.  A Bill of Landing and a Canadian Commercial Invoice (CCI) with the shipment value on it are required. The receiver has to pay the fees. Thailand and Canadian don't have the same national holidays.
Why do you need a customs broker?
Any importation or exportation to Canada requires a customs broker. Goods are cleared by the customs broker and he takes care of the customs protocol. Siam Shipping can do this work because we are in close relations with Canadian experts.
What paperwork do you need?
A Bill of Landing is always required for any shipment. Canadian authorities also ask for a commercial invoice.
Thanks to the Canadian Commercial Invoice, customs should be able to know the particularities of your shipment. You need to make some copies because it is a very important document and you have to put a copy with the bill of landing and one with your goods.
Very often, some simple information like the zip code are forgotten. That is why, you need first to have the CCI and BOL reviewed by your customs broker to be sure that nothing is missing and ship your goods. For example, the Canadian postal codes are 3 letters alternating with 3 numbers like for instance T6H7K8. Missing information on the commercial invoice and a lack of communication between the carrier and the customs broker are the two main reasons why your goods can be kept. That is why you really need to give all the precisions you can and check that your broker is ready.
When the NATFA rules about the country of production are respected by your goods, you can apply for duty free customs clearance. A Certificate of Origin have to be included.
For more information about NAFTA, click here: NAFTA
Clear customs
What happen after your goods are shipped? Nothing wrong if you have respected all the rules.
Your customs broker takes care of the transit by confirming the Importer of Record and the assignment of import duties and taxes. Nothing should go wrong thanks to a good customs broker. When the Canada Border Service Agency (CBSA) receive the documents from your customs broker, everything will be ready. Be aware that your goods will never be in the hand of customs. Everything is done electronically.
The last step is the delivery. The carrier take care of this. Sometimes, the carrier is used to work in Canada so the delivery will be carried out by the company. But most of the time, carriers are in contact with Canadian carriers.
More information about the Canada Border Services Agency (CBSA)
What happen when the freight is picked up? Step by step you have:
a custom entry prepared and sent to the CBSA by customs broker
the driver goes to the CBSA office
an inspector checks the information and the shipment goes through customs.
the delivery. For LTL the freight is shipped to the destination.
What is a good customs broker?
A customs broker is good when he can standardize your procedures. Indeed, you have to optimize your operations when you cross-border business grows. Thank to him, you will be able to spare time and money. For instance, accuracy and little compliance risk are both assured by a good customs broker.
One of the important service a customs broker should provide is good information and follow-up. You should be able to know where is your freight 24/7, receive reports and have data analyzed and post entry audits performed. Any change like commercial agreement and on the eManifest or ACE have to be taken into account.
Last advice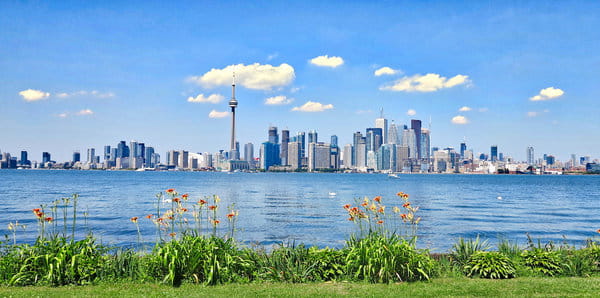 If you want to be sure that your goods will be correctly shipped to Canada, be sure that you have all the documents needed, do not hurry. At Siam Shipping, we can help you to go through all the steps, from pickup to delivery. All you need is good advice and preparation. Siam Shipping is here for you.
SIAM Shipping Advice : **In order to optimize our services, Siam Shipping and Siam Relocation are now part of the DocShipper group. Our customers can now benefit from total supply chain coverage. Therefore, Siam Shipping team became DocShipper team**
FAQ | FREIGHT THAILAND 🇹🇭 - CANADA 🇨🇦| Rates – Transit Times – Taxes
What can a shipper or importer do to improve or help the border-crossing process?
As we said, information is the key for the best shipping. Therefore, the shipper or importer should give the most detailed information as possible about its product and its components.
Is there one cross-border entry to Canada? Where will my shipment cross the border?
No, because of the size of the country. We decide in collaboration with your customs broker the best and cheapest location to enter the country.
Does Canada handle cargo liability differently?
$2 per pounds is the limit of the carrier's liability for intra-Canadian shipments according to Canadian law.
However, it is possible to agree in writing with the carrier on a per-shipment basis. An insurance may be needed if your freight value is important to limit the risks. Take time to understand the limitation.
What is the job of a customs broker?
Customs brokers have to calculate and pay duties and taxes when the shipment goes through customs.
They make the link between all actors that intervene during the shipment like the importers, the authorities, warehouse providers… They are essential because they provide the documents to the customs authorities which is a key stop to have your freight smoothly shipped.
What are the document required when a Canadian/U.S. shipper want to export/import goods?
As we said, you will at least need a Commercial or Canadian invoice and Bill of Lading. The carrier will ask you these documents when he will come to take your goods. Ask help to a customs broker to know if you have to prepare other documents.
What about duties and taxes when importing in Canada ?
The duties and taxes are determined by customs authority based on shipment declared value and a detailed list of the goods. Province defines the import taxes and can concern any imports that come into the country.
SIAM Shipping Advise : We help you with the entire sourcing process so don't hesitate to contact us if you have any questions!
SIAM Shipping info: Do you like our article today? For your business interest, you may like the following useful articles :
SIAM Shipping | Procurement - Quality control - Logistics
Alibaba, Dhgate, made-in-china... Many know of websites to get supplies in Asia, but how many have come across a scam ?! It is very risky to pay an Asian supplier halfway around the world based only on promises! DocShipper offers you complete procurement services integrating logistics needs: purchasing, quality control, customization, licensing, transport...
Communication is important, which is why we strive to discuss in the most suitable way for you!