Niko's Logistics is a specialty delivery company focused on customer service with efficient and professional delivery in a distinctive and brand-building format. Founded in 2013, Niko's provides professional alternatives to the highly fragmented and unstructured logistics infrastructure in Thailand.
Niko's logistics provides the fastest, most convenient, and most innovative delivery options, enabling consumers to get their online purchases within a day. Our solutions are tailored to the new breed of digital consumers who want to buy products anytime, anywhere, and on any device.
E-Commerce comprises a large part of our business. We love to deliver what your customers purchase online. The internet has now become the new marketplace, with websites the new shopkeepers and internet users the new customers.
Our dedicated service levels and 24-hour delivery time ensure that an online business is able to increase sales through on-time deliveries with real-time tracking.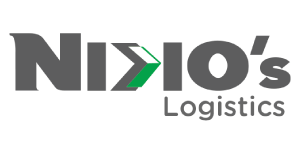 3PL: E-commerce Logistics, Warehousing, Fulfillment
Third-party logistics providers, also known as 3PLs, enable e-commerce to perform as well.
Indeed, commerce has mainly become an activity that takes place on the Internet, with physical businesses being replaced by websites. On the other hand, a problem was not anticipated: the routing. Thus, the 3PL (e-commerce third-party logistics) has made it possible to make e-commerce complete.
It is indeed more and more common to order a garment or an automobile part rather than to move into a store to make its purchase. But the main goal remains to have its product at home.
Henceforth, warehousing, inventory, packing, shipping, and tracking are supported.
In any shop or store, the customer simply must present himself with the product of his choice to leave with. On the other hand, with e-commerce, you must multiply tasks as a salesperson, as you are also responsible for delivery. And you may even be likely to have to organize a reverse delivery in the event of a customer return.
But e-commerce has many interests in relation to the few inconveniences it imposes. Indeed, it is an area where complexity is mostly present when evolving from a physical shop to an online business. It is often better to think about hiring or partnering with a third-party logistics provider.
What is third-party logistics?
This is the same as a logistics provider, except that the latter is not employed by your company, it is a service provider. In the language of the industry, these service providers are also called 3PL.
One of the main advantages of e-commerce is that actors get roles in which they specialize.
The outsourcing of one third-party logistics service falls well into the e-commerce ecosystem.

What services are provided by 3PL?
A complete 3PL service aims to settle all stages of logistics. Generally, here is all that is included in these services:
To be as efficient as possible, an e-commerce company must have a particularly well-organized supply chain. Thus, if you never find yourself out of stock, it means that 3PL is efficient.
Even if an internet marketer does not need to own the products he sells, the physical goods must be stored. A 3PL takes care of your storage needs. It will invest, and you will offer a warehouse that has the workforce and technologies that will best meet your expectations and the products you sell. To be profitable, it will allocate its overhead to several customers.
It is not unusual for e-commerce sites to ship many small orders to the same destination. In this case, separate shipments are often at a loss, unlike the case where shipping costs can be reduced by grouping several orders. A logistics provider sending several small packets as a large package is called a consolidation service. This task is part of the 3PL role.
If a company fails to deliver its orders, it is unnecessary. The role of e-commerce is not simply to be satisfied when a customer receives an order. It must be what the customer has ordered and must arrive on time and in good condition. Although this may seem logical, many cases of reversal of orders or delivery of damaged products have appeared.
Why do Ecommerce companies choose Third Party Logistics?
Here are the main reasons for choosing third-party logistics:
Flexibility and scalability
All e-commerce companies are not giants like eBay. The clear majority are simple SMEs seeking to develop. Creating a logistics department can be very costly. A third-party logistics provider might give you the flexibility to start small while increasing if necessary.
Effectiveness and specialization
To be well-perceived by your customers and your potential customers, your service must be impeccable. It is only when you invest fully in your mission in the function that you stand out from the competition.
Like all other areas of activity, logistics is constantly evolving. Hardware, software, and equipment are updated all the time. A good logistics provider Third party would be aware, as logistics is their core business.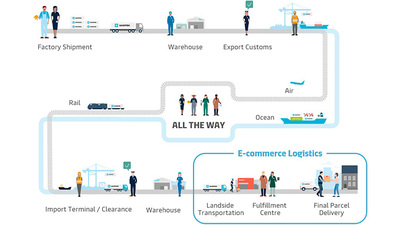 6 Benefits of Outsourcing Order Execution Through E-commerce
Do you still have doubts about the effectiveness of outsourcing order execution for your online store? If you have a lot of external challenges and daily tasks, using a third-party logistics warehouse that is specialized in achieving online retailing is the perfect way to save money and make improvements to the Levels of service and experience that your customer has with your brand.
One of our customers, the expert in Thailand shirts, is very happy with our services.
Here are 6 reasons why you will do better to outsource your eCommerce command executions:
# 1 – Saving the Expedition
Online retailers are forced to spend an enormous amount of money on shipping costs. It is the volume of orders that determines shipping rates, and working with a third party executing partner gives you the opportunity to get better freight rates. Many suppliers will allow you to obtain their rates in order to benefit from the collective shipping volume of the entire warehouse. When it comes to packaging materials and shipping, this will also allow you to have more purchasing power.
# 2 – Get faster delivery
If you have internalized the execution, it will be possible to make the delivery from the place that is suitable for you. However, it is also possible that the location of your establishment is not a place that does not offer the best time and transport costs for your customers. How to save money on your shipping costs and speed up deliveries to your customers? Make sure you find a warehouse in the middle of the United States to work with them.
# 3 – Lower Operating Costs
All expenses are at your charge when you do your own warehouse operation. When you use a third party, many expenses like labor, equipment, rent, utilities, and the like are shared among all customers who use the facility. In addition, you do not have to manage the employees of the warehouse (hiring, training, etc.).
# 4 – Pay only for what you use
As explained above, there are many fixed overhead costs associated with running your own warehouse. In addition, many expenses must be paid monthly, whether you subscribe to 100 or, 1000000 customer orders. However, the tariffs of a third-party realization partner are mostly calculated according to the activity. In other words, when you have an order, you are responsible for it. You should also take into account the fact that you are not blocked from the construction of leases or other long-term financial commitments.
# 5 – Get better technology and inventory management
To improve the operation of his business, a good third-party order delivery warehouse will have the experience, leadership, and good technology of the industry. Operator selection tasks and stock optimization will be optimized through transparent input of sales channels and management tools.
# 6 – Improve your customer service and return
Returns of orders and customer service take a lot of time. Nevertheless, when not supported by a third party, they provide better service to customers and an efficient return system. In other words, you have improved customer service and a better quality reverse logistics operation.
To conclude, outsourcing your executions to e-commerce orders is a good way to save costs and improve customer service at different levels. Do not hesitate to contact us to find out how Siam Shipping can help you improve your e-commerce.
SIAM Shipping Advise : We help you with the entire sourcing process so don't hesitate to contact us if you have any questions!
SIAM Shipping | Procurement - Quality control - Logistics
Alibaba, Dhgate, made-in-china... Many know of websites to get supplies in Asia, but how many have come across a scam ?! It is very risky to pay an Asian supplier halfway around the world based only on promises! DocShipper offers you complete procurement services integrating logistics needs: purchasing, quality control, customization, licensing, transport...
Communication is important, which is why we strive to discuss in the most suitable way for you!