Import/Export and shipping from or to Thailand – The ultimate FAQ
DocShipper is one of the leading players on Thai logistics industry. Our popularity has been built on years and years of professional services, you made our success!

Being of the main freight providers on the market represents a high challenge and comes with a lot responsibility.

We aim at advising our close partners and customers by providing the basic knowledge as regards international logistics. Check out this article to get further details about this industry. If you have any questions, feel free to contact us! We will get back to you within 48h!
SIAM Shipping info : **In order to optimize our services, Siam Shipping and Siam Relocation are now part of the DocShipper group. Our customers can now benefit from total supply chain coverage**
Why choosing DocShipper ?
What is DocShipper really doing?
We always seek to achieve the same goal: ensure a prompt and on-time delivery for every single shipment we handle.
Air carriers and trucking companies have a constant relationship with us. Indeed, we use our leverage to negotiate the best rates for these services.
Our sales and operation will perform different offers by choosing one that will optimize speed, costs and reliability.
In order to offer you a wide range of possibilities, we will provide you with different price estimates for the shipping process you need.
These prices will vary according to several criteria, depending on the destination, origin and the various shipping requirements (refrigerated shipment or transportation of dangerous goods).
SIAM Shipping Advice : As a licensed company, we have a significant experience in customs clearance services in Thailand. Our dedicated professional team totally masters this key stage of the international transport.
SIAM Shipping info : When the customer accepts the quotation, the shipment will be prepared. The concerned department service will therefore undertake to transport all merchandise to the intended destination.
Why should I choose a Thai-based transportation company?
*There are many advantages to using a Thai freight forwarder.
Indeed, one of the main ones is that they will manage the whole logistics chain that are part of the international transport whatever the freight mode: Trucking, Air freight, Sea freight or Train.
More to worry about documents with customs, insurance. They may also provide non-Vessel Operating Common Carrier (NVOCC) documentation. As a freight forwarder, we will also keep you updated about risk assessment, risk management and international payment methods.
The purpose of a good freight service is to make your life easier.
SIAM Shipping Advice : We are here to clear out all administrative difficulties that may occur and that could make you lose time and money.
It's a real asset for all companies dealing with international shipping, especially if you're not experience with all the international shipping procedures.
Why are the freight rates so volatile?
*The first factor influencing this market is the demand.
Moreover, even if the demand is impacted by period cycle, international freight is in constant growth. There might be a slowdown at some point of the year (usually around Christmas), but this is counterbalanced by an important increase at the beginning of each year.
The rates remain high because there are still problems of spaces for loading ships. The "peak season" is the period from May to November, there is a great demand for freight transport. In this period, you might expect higher rates as compared to slowdown periods.
Fuel is another crucial factor in the market, or what is called the Bunker Fuel Factor. It is often a possible surcharge that the carrier can charge when oil prices vary.
SIAM Shipping Tip : Another factor has to be considered: carriers can increase their rates when the cost of terminals increases with trade unions and / or problems of congestion. This additional fee that will be charged has to be included in your final "all in" quotation.
What payment methods does DocShipper accept?
*International or local transfer is the most common payment option.
But we can also accept cash or credit card. The payment is sent at the time of the arrival of the cargo, the customs and the release.
Can I get credit terms on my payment?
Yes. We will send in advance a credit application that you will have sent us. With all the necessary bank information included. You will receive the amount and credit time once your application is approved.
Do you have office at destination who can help us?
Yes, we rely on a strong network all over the world, that will be delighted to assist you.
SIAM Shipping Advice : Please check with our SIAM Experts, we are able to help you for any logistics service.
General information
What is a freight forwarder?
A freight forwarder is an organization able to handle exportation and importation process for companies (SMEs or multinational), Individual and Association who aim to ship internationally.
As a freight forwarder, DocShipper doesn't handle the freight itself. We act as an intermediary between the customer and all necessary transport services.
Sometimes these are complex transportation processes involving many companies across several countries with as many different laws to respect.
SIAM Shipping Tip : This is a huge time saving for our customers because managing this by themselves would be very complicated.
What exactly is customs brokerage ?
As clearance specialists, we manage and control the import of goods on behalf of our customers. This is what we call customs brokerage.
SIAM Shipping Advice : Every country sets up its own regulations when it comes to export/import flows of goods. Due to the dynamic nature of international trade, these rules are subject to frequent changes.
So, what can DocShipper do to ensure a fast and efficient customs brokerage process?
1 – Go digital
At the era of digital, many processes are moving towards digitalization. DocShipper understood this trend since the very beginning, and is now updated with the latest technologies.
2 – Be diligent
To ensure a hassle-free customs clearance, we make sure to stay updated to the latest regulations, ensuring proper paperwork, licenses, etc.
3 – Determine the type of cargo
We make sure that your products are in full compliance with the import requirements. Whether you need to ship restricted items, hazardous products, or any other challenging good, we will make sure that your cargo is released.
4 – Find ways to reduce import costs
If your products can benefit from tax exemptions or reduced import tariffs, we'll make sure that you can benefit from it.
SIAM Shipping Tip : One of our main goal is to find a way to reduce import costs, ensuring maximum satisfaction for our customers.
5 – Ensure a smooth broker-client relationship
To do so, we will keep you on the loop throughout the complete process, making it clear since the very beginning so that you can have an accurate overview of the services we offer.
SIAM Shipping info : To avoid troubles and misunderstandings, our main objective is to be fully transparent in the customer relationship management.
What merchandise is considered "Dangerous Goods"?
Dangerous goods/hazardous materials are items with hazardous properties that can present a potential hazard to human health and safety. DocShipper can ship several categories of dangerous goods, depending on the carrier capabilities to your country.
Our dedicated team will check it all, and make sure your product's category is following international shipping regulations.
SIAM Shipping Advice : Allow us 2 to 3 days to check it all, and you will receive an email with all the related information.
There are nine categories of hazardous products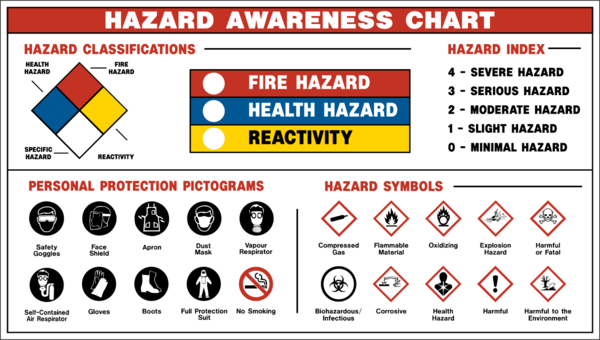 Can I check the hazardousness of a product through labelling?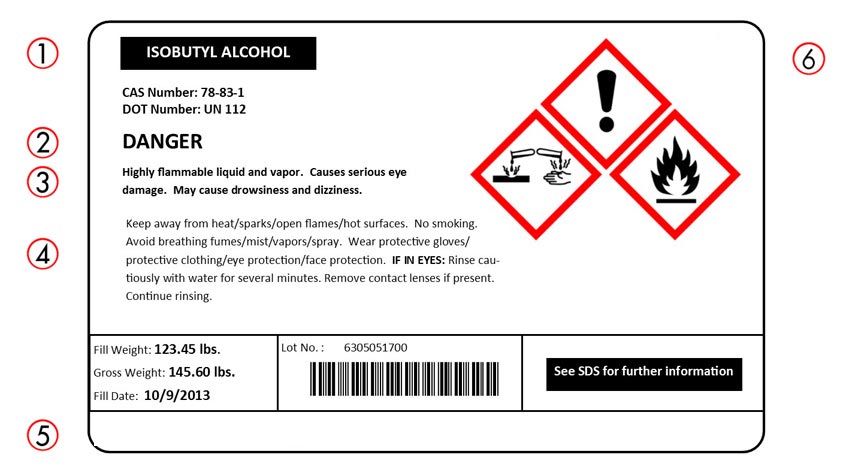 1 = Product Identifier
2 = Signal Words
3 = Hazard Statement
4 = Precautionary Statement
5 = Supplier Information
6 = GHS Pictograms (Diamond-Shaped Symbols)
SIAM Shipping Tip : If you see any of these logos, please contact us before considering any shipment.
How can I track my international order?
You can track the status of your international parcel, especially for express shipping, thanks to the tracking system we use on a daily basis.
What can I do to prevent delays and ensure a smooth process of the shipment?
To start with, be sure that your supplier abroad (on imports) or if you are supplier of an export shipment, make all the necessary documents ready (packing lists, commercial invoice, The original OB / L).
SIAM Shipping info : It must also be done on time, less than a week before your cargo arrives at the destination, documents with the necessary banks and you send them (the importer) or your buyer-consignee on the B / L (If you are the exporter).
This will be handled by customs, freight can be paid with the presentation of the original B / L. Sometimes it can happen that there are gaps between the buyer and the supplier and the goods are not paid. This will greatly slow down the process.
Is it possible to release a cargo without presentation of the OB/L?
The crucial role of a bill of lading, as a document of title, in international shipping cannot be ignored. A lot of problems may arise when delivering a cargo against one original bill of lading carried on board.
In case of problems, your legal defenses against a wrongful delivery claim will more likely fail if the delivery is carried out against an original B/L.
Does DocShipper provide international moves for personal effects?
*DocShipper - Siam Relocation is one of the largest providers of relocation services in Thailand.
Thanks to our extended experience and network within the country, we are able to offer the best rates available on the market for your relocation needs.
Can DocShipper handle international shipments for vehicles?
*You can rely on DocShipper's expertise to import your car into Thailand.
As it is quite a complex process, please contact your Siam expert right now to check all the required paperwork and get a price estimate for this service.
SIAM Shipping info : To have further information about the shipment of vehicle, feel free to check our dedicated page: Import car in Thailand
You are looking for logistics and/or sourcing services ? You need a dedicated assistance ?
Our experts will answer you within 24h !
Sea freight
It's the first time I'm involved in container shipping, any advice?
We have 5 tips to provide:
SIAM Shipping Tip : Remember the cost of transporting the container and be prepared to load the container within 2 hours.
In fact, when the driver arrives in front of your doorstep, the first 2 hours are already included in your expenses.
It is therefore necessary to organize your transport beforehand. Your shipment must be as fast as possible to avoid additional charges.
SIAM Shipping Advice : Prepare Shipping Container Contents for Extremes conditions
Container transport conditions can be extreme. There are large fluctuations in temperature and humidity in the container.
They can cross the Panama Canal or else pass around the Cape. They are sometimes subjected to a three-digit temperature and humidity down to temperatures below zero.
SIAM Shipping Tip : Carefully Declare ANY Organic Cargo
Depending on the origin and destination of your goods, plants, edible plants, fruits or vegetables are treated differently.
Any cargo not reported to Customs can be a big challenge. Customs can put your container in quarantine and charge you for the costs of detention.
Plan for "attrition". This is not possible for all content
There will be an "attrition", that means your containers will be inspected. And sometimes theft may occur on the docks.
The problem is that this is not considered as theft, as the goods which are in transit are the property of the shipping company.
You will be able to register on the blog to secure, insure and declare your merchandise and thus better limit the risks during the inspections.
Take no risks, and ship your goods under our SiamCare insurance.
SIAM Shipping info : To have further information about our coverage policy, check our dedicated page: SiamCare insurance
When moving your container many companies and managers will be involved in its transportation process. From the packing process, to the freight and the delivery, many logistics steps have to be carried out.
*Make sure you have a clear idea of all the processes that are involved in the process to better understand your quotation.
How much does a container hold?
Regular containers come in two sizes: 20-foot and 40-foot in length. The 20-foot container has an approximate capacity of 1050 cubic feet.
The 40′ container has an approximate capacity of 2100 cubic feet. Specialized containers (hi-cube, refrigerated, open-top, etc.) are also available, you just have to ask us!
Why can't DocShipper pay the duties and taxes for me? I'm willing to pay for them at the time of purchase.
If we were able to forecast precisely duties and taxes, we would be happy to pay them on your behalf. The problem is that there are a lot of different laws, regulations, and special circumstances, which make it that extremely hard to estimate them accurately.
Is my shipment automatically insured?
A: Shipping insurance can be purchased for 1% of the declared value of your shipment, and for 3% for personal effects. All shipments are insured for the declared value of the item(s).
While damaged or lost packages are rare, we recommend insuring each shipment in the unlikely event something does happen to your goods.
SIAM Shipping info : In the event your shipment is damaged upon delivery or lost, DocShipper  can assist you with the claims process.
What does insurance cover?
Insurance covers loss or damage of your goods. You can fill in the claim form in case of problems, based on the declared value of your shipment.
SIAM Shipping info : Please note that it does NOT cover import duties and taxes, domestic shipping costs or damage to the manufacturer's box/packaging.
How do I file a claim for missing or damaged items?
If your shipment is not delivered, or if items are missing or damaged, contact immediately your Siam advisor to proceed to a prompt claim. The soonest you reach out to us, the promptest refund you will receive.
For missing items
If your shipment was not delivered, or if items were missing, you will need the following items to file a claim:
Claim form: Contact us and your Siam advisor will provide you with the proper document
Copy of the commercial invoice proving the purchase price.
For damaged items
If your item arrived damaged, you will need the following documentation to file a claim:
Claim form: Contact us and your Siam advisor will provide you with the proper document
Accurate pictures of the damaged item(s)
Accurate pictures inside and outside of the box
Copy of the commercial invoice or receipt proving the purchase price
Will DocShipper deliver my cargo to me once arrived at its final destination?
Upon arrival, every door-to-door shipment is handled by one of our international shipping agents at destination.
The service includes local Customs clearance, local port charges, and import documentation. We also provide additional services at your request, including delivery of cargo to your final destination.
Air Cargo
Does size matter for air shipment?
Yes, in international shipments by air freight, we consider 2 things: the growth weight and the volumetric weight.
To provide a price on the request, we will base our offer on the greater weight.
How is the volumetric weight calculated?
A standard formula is used. Give us the 3 dimensions (W*H*L) and we calculate it for you.
Example : You have 3 boxes 50cm*70cm*40 cm, each boxes weight 15 kilos.
The real weight is 45 kilos
The volumetric weight is calculated based on 1 cbm = 167 kilo
3* (0.5*0.7*0.4) = 0.42 CBM
0.42 * 167 = 70, so you will be charge on 70 kilos.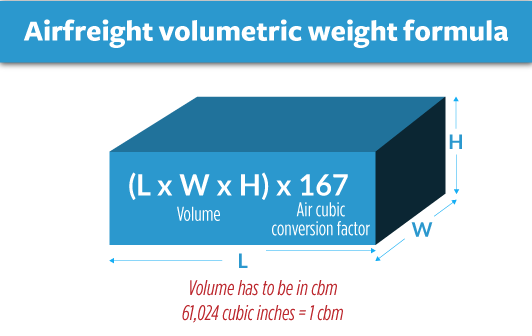 What is the maximum size or weight ?
There is no specific limit on international air freight.
SIAM Shipping Tip : It's important to consider that usually, air freight is cheaper than sea freight when your total volume is lower than 1 CBM (or 200 kilograms).
Otherwise, in case you require an urgent shipment or for other air freight specific requirements, contact us now and we will provide you with a price estimate within 48h!
Are there any type of cargo that cannot be shipped via air freight?
Some goods cannot be shipped by air, especially when it comes to express shipping, such as lithium batteries or magnetic items.
Other goods are not prohibited, but only restricted. In this case, please contact us and your personal Siam expert will check it all for you!
Pick up & Drop off
Do you provide warehousing services so that I can drop off my belongings?
A: Yes, we have, near all the major airports, warehouses to store your goods. If you inform us the location of your cargo we will be able to advise you the nearest reception warehouse.
SIAM Shipping Advice : Additionally, we ensure a permanent presence at the airport of Bangkok Suvarnabhumi, as it is a key logistics hub for us.
How and where can we pick up the shipment at destination?
After the arrival, we will be able to handle all the necessary procedures for customs clearance.
You will be able to go to the warehouse to pick up your parcel. It is also necessary that you check carefully the customs requirements at destination before the expedition, even though we obviously provide support and permanent assistance with it.
Do you have a branch at the arrival who can support us?
Yes, we have partners worldwide to support us in our international logistics processes. Please contact us to arrange your air cargo to any city in the world.
Do you provide door to door services? Is there any limit about the pick-up location?
A: Once you provide us with the final delivery location, we will be able to provide a price estimate for our service from your starting location to the final destination.
SIAM Shipping info : In most of cases, we can ship to any destination. In case you have specific requests, please check it all with your SIAM advisor. In any case, we put all our efforts to provide services in full compliance with your expectations.
Charges & Others
What charges should I expect to pay at destination?
There are several different charges at airports, here are a few examples:
Warehousing costs,
Customs clearance fees
Taxes and customs duties
Delivery to door
SIAM Shipping info : Your cargo may be randomly selected to be examined. In this case, additional fees and delays may occur.
How can I save money on international air freight?
Try to limit as much as possible the total volume and weight. Additionally, you can pack your parcel yourself, so that we just have to handle consolidation.
You can even switch from a main airport to a smaller one to reduce your freight rate.
Can I pack my items by myself?
As mentioned above, you can pack your parcel by yourself to save some money. However, be careful, as air freight comes with many strict conditions.
You have to properly pack your cargo because the carrier will reject your parcel if it's not in compliance with international packing standard.
Your goods must be packed in a box or pallet. At Docshipper  we can offer you this service while providing you with door-to-door service.
We also have the possibility of packaging oversized articles or goods requiring special packaging.
What are the usual transit times?
Airport to the airport is about 3 to 5 days transit, but with door-to-door service this varies depending on the customs clearance process (5-7 days).
The only thing that is always certain is that the transport is faster when all the documents have been prepared carefully before transport.
Delays can always occur in international shipping, as well as changes of schedule.
SIAM Shipping info : To find further information about Air freight, check our dedicated page: Air freight
Which document do I need to provide in order to finalize the logistics process?
First, we will send you the documents. You will complete the basic information, contact information of the sender and the party of the recipient.
Why DocShipper is considered as the best shipping company in Bangkok, Thailand?
Big Savings on Express Shipping. We can provide the lowest rates for your express shipments all over the world! We build a strong expertise over the year in express shipping worldwide.
Shipment Tracking. Docshipper  provides tracking for every single shipment we handle.
DocShipper is all about transparency! We ensure a permanent follow up throughout the whole process, and a transparent pricing strategy.
Team of Experts. Our dedicated team has been handling international shipments for many years now. You can rely on our long-lasting experience and expertise to provide hassle-free shipments all over the world.
Top-rated customer service. As your satisfaction is our main objective, you can contact our staff at any time in case of any doubt or question.
DocShipper is a dynamic company, committed to operate in full reactiveness, providing prompt and efficient services.
SIAM Shipping | Procurement - Quality control - Logistics
Alibaba, Dhgate, made-in-china... Many know of websites to get supplies in Asia, but how many have come across a scam ?! It is very risky to pay an Asian supplier halfway around the world based only on promises! DocShipper offers you complete procurement services integrating logistics needs: purchasing, quality control, customization, licensing, transport...
Communication is important, which is why we strive to discuss in the most suitable way for you!