Keep more of your visitors on your site, this is what every eCommerce store owner wishes for. After all, your goal is to convert the maximum number of visitors into buyers. But how can you improve your conversion rate? This guide covers 10+ ways that can help you improve your eCommerce conversion rate significantly.
Get an Improved Conversion Rate Through These 10 Ways
This article will focus on 10 ways for improving your eCommerce conversion rate. While all the tips listed below can be effective, you must first ensure that your site is optimized and free of errors. If you have not taken the proper steps to ensure that your site is operating optimally, then the conversion rate increase strategies listed below won't do much good.
Here are 10+ ways to increase your eCommerce conversion rate
Create a sense of urgency
In sales, time is money. The longer it takes for someone to make a purchase, the more likely it is that they will abandon their cart.
You can reduce the time it takes for someone to buy from you by creating a sense of urgency. For example, if you are selling tickets to an event, include a countdown timer to show how much time people have left until they need to make a decision.
You can create a sense of urgency on your own website by:

Offering

limited-time discounts

to the first 100 people who purchase.
Making it clear that there is only a certain

amount of stock left

.
Offer free shipping if possible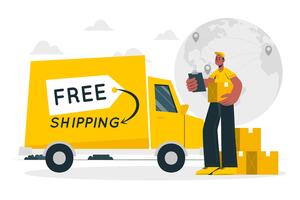 Shipping costs can be a deal-breaker for some customers. If you can afford it, consider offering free shipping on orders over a certain amount.
That way, your customers will feel like they are getting a good deal even after the shipping costs are added in.
Be honest about your return policy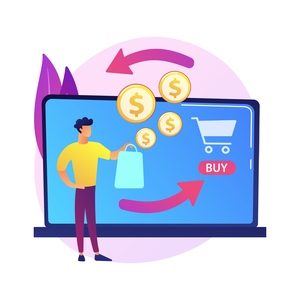 According to a report by Klarna, 47% of consumers consider returns and refunds policies before making a purchase, but only 15% feel like retailers do a good job explaining their policies.
So, make sure that your return policy is easy to find, and clearly explains what options are available for each product on your website.
DocShipper Alert : Being honest to somebody will fetch you their trust, so as in business it will increase the sales and reach of the customers. Make sure you point out all your return and refund terms clearly on your site. If you have any other questions, please feel free to contact us here, our team will be glad to help you. 
Display product reviews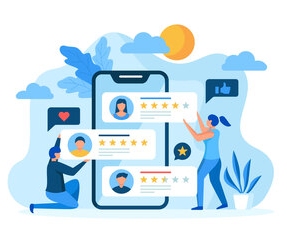 Customers trust other customers. In fact, 92% of consumers now read online reviews, with 40% forming an opinion by reading just 1-3 reviews. And 88% of consumers trust online reviews as much as personal recommendations.
Include product reviews on your site, and you will encourage more customers to buy from you. You can also solicit testimonials from happy customers, featuring them on your home page or the product pages themselves.
Take it a step further and provide feedback opportunities to all buyers after each purchase, using surveys and interviews to gather information about their experience with your company and the satisfaction level of their purchases.
Make your "add to cart" button stand out
You want shoppers to add items to their carts, so they can check out. So, don't downplay the importance of this action by making the "add to cart" button difficult to find or giving it a weak call-to-action (CTA) like "add." 
Instead, give this button a prominent position on each product page, and use an active CTA like "add to cart," "buy now," or "checkout." There are different types of content marketing. Stick to one which works best for you.
Display testimonials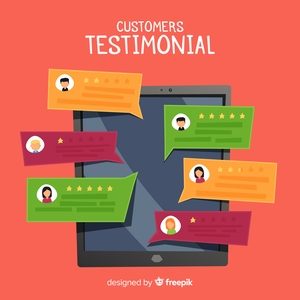 Testimonials are the perfect way to build trust with your customer. In fact, it is one of the most effective ways to build credibility and convert more sales.
Testimonials are especially important for online stores that have products that are not tangible and cannot be inspected before buying. Online shoppers want reassurance and proof that other people have bought from you before and were happy with their purchase. 
Testimonials provide social proof and tend to increase conversions when displayed directly on product pages or the home page of your store.
Make sure to include at least a first name, last initial, geographic location, and testimonial for maximum impact.
Docshipper Tip : Testimonials are one of the best promoters, so be sure that you put the relevant testimonials which will increase your sales. If you have any questions, please do not hesitate to contact us. Our team will be glad to help you. 
Use scarcity tactics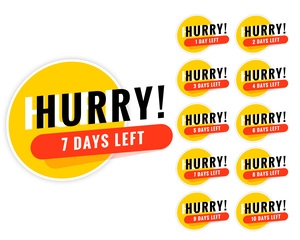 Customers are more likely to buy a product if they feel like they need to get it right away before it is gone forever or while supplies last. You can use this tactic by displaying an item as low in stock or having the item's price go up after a certain quantity has been sold.
Implied scarcity is also effective in this case. Simply stating "Only 4 lefts!" or "Almost sold out!" will get people to buy the item much quicker than if you simply said "Only 6 left in stock."
Offer free returns on purchases
Buying online can be intimidating for consumers, especially if they are unsure about the sizing or want to see the product in person. Consider offering free returns or exchanges on purchases to help reassure them that they will not get stuck with something they don't want. You could even offer a money-back guarantee on certain products. 
In many cases, the return policy is more important than a discount because people tend to place greater value on things for which they have paid full price.
If you are worried about losing money by accepting returns, you can offset this by adding a small restocking fee or offering store credit rather than cash refunds. 
Another option is to offer free returns only on first-time purchases and only during a trial period of one month, for example, after which the consumer must pay shipping fees. This can help to weed out consumers who might try to abuse your return policy.
Remove distractions on landing pages
For every additional field, you add to your checkout page or landing page, you lose roughly 10% of conversions. If you have got a lot of content on your landing page or sidebars on your checkout page, it can make it hard for consumers to focus on what is important in making a purchase! 
Make sure that your landing pages and checkout pages have an extremely simple design focused entirely on getting consumers to complete an action.
Add a live chat feature to your website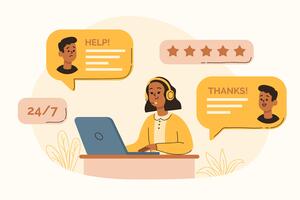 Adding an option for customers to chat with you in real-time can increase conversions by 45%, while also providing valuable feedback on what's working (and what's not).
Adding a chat feature to your eCommerce site can help you streamline customer support and make it easier for customers to get their questions answered.
For example, we added a live chat feature to our homepage, which helped us drive more sales and learn more about our customers.
Contribute with your content to inspire thousands of logistics readers through our blog.
Publishing posts is a daily mission for us
Don't rely solely on pop-ups
When done right, pop-ups can be an effective way of generating new leads and improving conversions.
However, if you are not careful about how you implement them, they will frustrate your visitors and hurt your conversion rate.
Make sure every page is secure
If you are running an online store, every page including product pages should have an SSL certificate that allows customers to enter their payment information securely on your website.
This will give customers the confidence they need to complete their purchases.
Conclusion
There are countless reasons why to use conversion rate optimization software for your eCommerce business, you will end up with new customers, more profits, and more optimized stores. It is something that every e-commerce professional needs to consider, as the benefits are immense.
FAQ | 10+ Ways for Improving Your Ecommerce Conversion Rate
What are some of the best ways to improve an eCommerce conversion rate?
Make sure your product descriptions are accurate, clear, and compelling. Communicating with customers in a way that is both friendly and professional. Make sure your website loads quickly and is easy to navigate. Using relevant images and product descriptions on each page.
How do I improve my eCommerce store?
You can improve your eCommerce store by optimizing it for mobile, offering multiple payment options, improving the checkout process, and providing high-quality product images.
Why is conversion optimization important?
Conversion optimization is essential because it increases sales. The most common ways to improve conversions include optimizing the site for mobile devices, offering multiple payment options, improving the checkout process, and using high-quality product images.
Is it true that adding videos helps boost my conversion rate?
Yes! Videos are a great way to show how your product works and demonstrate how it adds value because customers can actually see it in action for themselves. Whether you do a demo or just talk about what makes your product so great, this will give people an even better idea of why they should buy from you.
Author Bio
Pearl Holland is a creative writer and marketer. She is an expert in the field of online business, specifically niche businesses. She has worked with numerous clients and students, helping them to launch profitable businesses.
DocShipper info: Do you like our article today? For your business interest, you may like the following useful articles :
DocShipper Advise : We help you with the entire sourcing process so don't hesitate to contact us if you have any questions!
SIAM Shipping | Procurement - Quality control - Logistics
Alibaba, Dhgate, made-in-china... Many know of websites to get supplies in Asia, but how many have come across a scam ?! It is very risky to pay an Asian supplier halfway around the world based only on promises! DocShipper offers you complete procurement services integrating logistics needs: purchasing, quality control, customization, licensing, transport...
Communication is important, which is why we strive to discuss in the most suitable way for you!