These past two years have been unnecessarily difficult for all of us in terms of freight shipping. From inflation to port congestion, truck driver shortages, cargo capacity concerns, and a scarcity of containers. It's reasonable to say that we have faced our fair share of difficulties in the last few years, and I regret to say that things now appear to be headed in the same direction for 2022. You are unable to regulate a lot of these trends because you have no control over them. This is why you require a 3PL service provider with experience in handling complex problems like these, such as DocShipper, that can offer you peace of mind.
We have created this guide for you since you still need to be ready and aware of these trends. Your guide for surviving the top seven trends in freight shipping for 2022.
Trend 1 : Truck production will gradually increase overtime
Semiconductor manufacturing in the United States
The United States Innovation and Competition Act was passed last year and states that funding will be provided for FY2022-FY2026 to support U.S. semiconductor research, manufacturing, and development. This will help with the lack of semiconductors in China and ultimately speed up truck production. While truck production will still be at a slow and steady pace for now, we might see changes in the near future.
Consistent cargo capacity
Despite how great the US Innovation and Competition Act is, you should still be prepared for sluggish truck production. To aid with this, you need carriers that can provide you with a consistent and stable amount of cargo capacity. To get introduced to carriers who can help with your cargo needs, you should speak with your 3pl service provider.
Trend 2 : Problems with warehouse management brought on by shipping issues
Impact of truck and driver shortages
Utilizing just one warehouse to ship from may no longer be the ideal strategy. Given the fact that freight shipments that travel a far distance are significantly more affected by the truck and driver shortage, they are more likely to be delayed. Talking to your 3PL service provider about making adjustments to your warehouse management strategy might be a good idea to consider.
Utilizing multiple smaller warehouses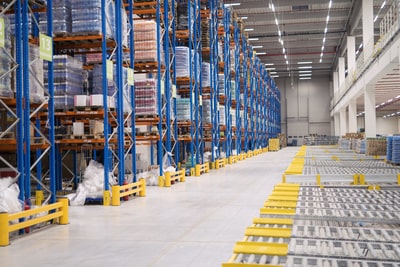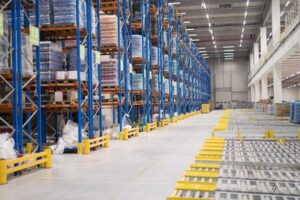 More businesses are adopting the strategy of having multiple, but smaller warehouses closer to their consumers because long-distance freight shipments have a higher risk of being delayed. This facilitates product replenishment and even enables in-store pickup. The consumer is pleased since he gets his goods quicker because the shipments don't have to travel as far.
DocShipper Alert : Given the various considerations, using and managing numerous warehouses might not be the ideal strategy for all types of organizations. Before making a change to your warehouse plan, Talk to a 3PL service provider like Docshipper who has professionals with years of experience when it comes to logistics so that we can determine if it is the best course of action for your business. You can get in touch with us here, and a professional will get back to you.
Trend 3 : Rates for LTL and TL continue to be influenced
Inflation and labor shortages
You should currently prepare yourself for higher shipping costs. COVID 19 continues to have an influence on less than truckload (LTL) and truckload (Tl) prices, and on top of that, there is inflation and a labor shortage that also contribute. If there is a lack of qualified and experienced drivers, fewer people will be available to drive freight trucks, which has an effect on less than truckload (LTL) and truckload (TL) pricing. Expect to see higher shipping charges as a result of new regulations as well as experienced drivers retiring
Partnering with the right logistics provider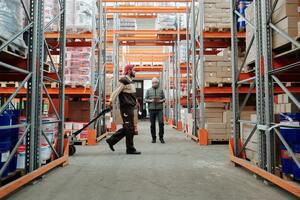 Partnering with the right logistics provider can ultimately lead to you getting better and discounted prices on your freight shipping. Choosing a logistics supplier with a track record of success will provide you access to a large pool of carriers and that can help you to prepare your supply chain for the uncertainty that is 2022.
Trend 4 : Modifying your inventory management techniques
Shifts in consumer behavior make inventory control more challenging
We have seen a significant rise in e-commerce sales as a result of COVID 19, and businesses that were managing their inventory at the last minute experienced a scarcity of product numbers. Pay close attention to your inventory management plan to avoid being taken by surprise by changes in consumer behavior
A plan b for inventory
To be on the safe side, you should consider an inventory management strategy that lets you have products on hand so that you could offer immediate product fulfillment as soon as you receive the orders. Being prepared and having the products on hand offers you a plan b if something was to go wrong.
Trend 5 : Freight shipping will become more convenient and data driven
Let real time data influence your decisions
Freight shipping has gotten a little bit easier as a result of the daily technological improvements, and this makes it possible for you to make more data-driven decisions about your supply chain because you have access to real-time data. You can more easily observe and understand what is occurring in your supply chain thanks to various technological solutions and transportation management systems (TMS).
DocShipper Advice : If you don't have access to these various technologies, even though they seem amazing and will definitely boost your supply chain, you won't gain anything from them. Find out if you have access to these shipping technologies by speaking with your shipping services provider. Docshipper offers logistics, sourcing and distribution solutions on a global scale. Feel free to contact us and a professional will respond.
Trend 6 : Freight truck drivers still decreasing
Addressing the scarcity of freight truck drivers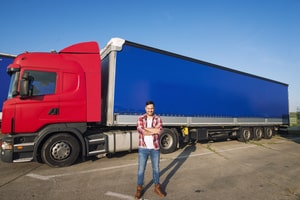 There are steps being taken to help with the driver shortage. The Biden Administration came up with the truck action plan. The truck action plan aims to speed up the registered driver apprenticeship program's growth and make it easier to obtain a commercial driver's license. The plan also calls for enlisting women, former inmates and veterans to work as qualified truck drivers.
carriers with a large network of trustworthy drivers
There has been driver shortages for many years, and because of this, driver turnover has long been one of a 3PL service provider's top priorities. 3Pl suppliers work to diversify their portfolios with sizable numbers of carriers with reliable drivers. Think about talking to your 3PL provider and ask for advice, they might be able to connect you with numerous carriers that have reliable drivers.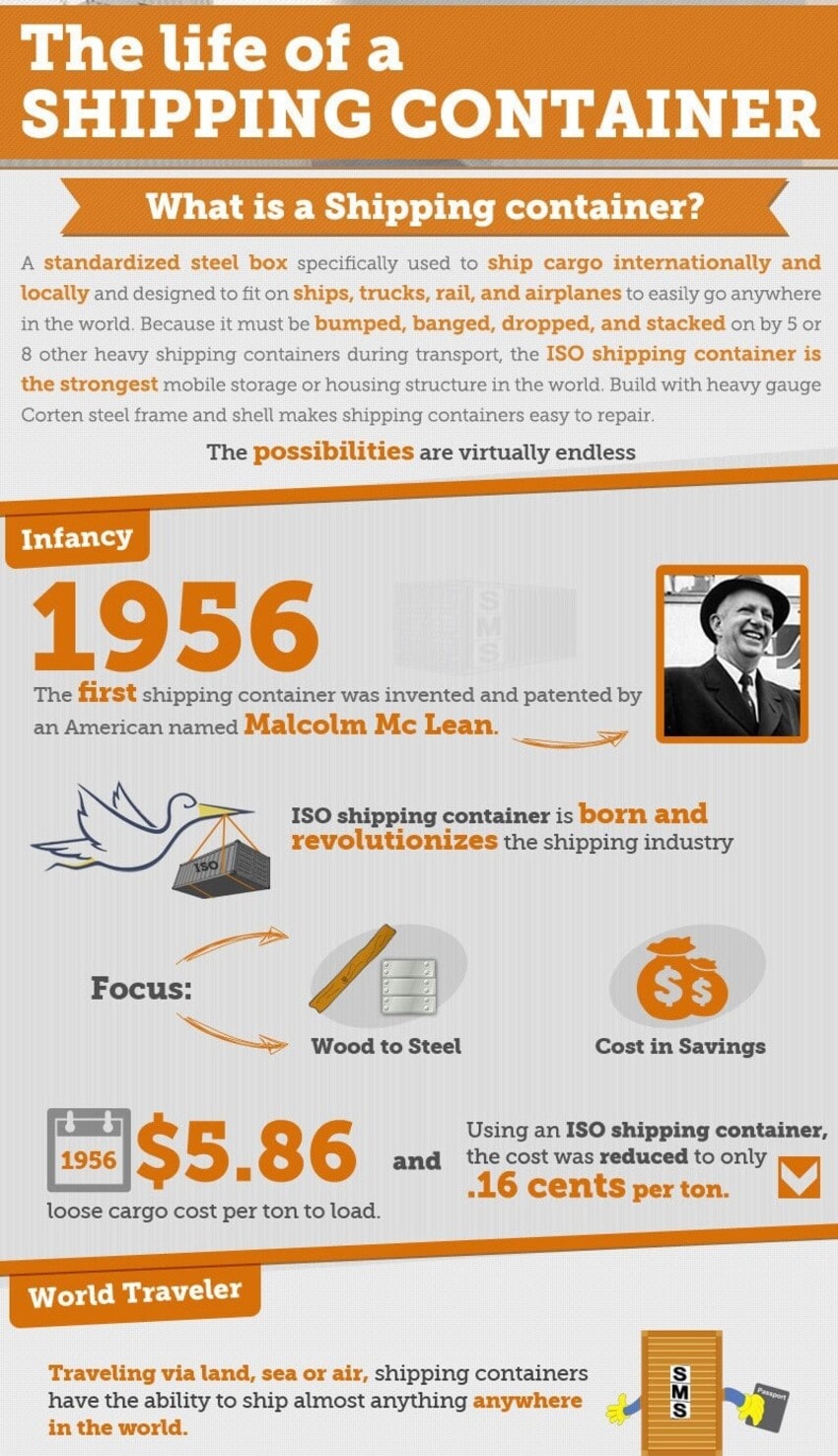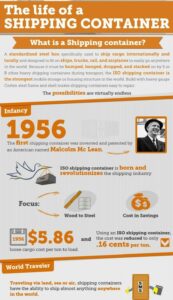 Trend 7 : Freight shipping prices influenced by lack of containers
Port congestion will persist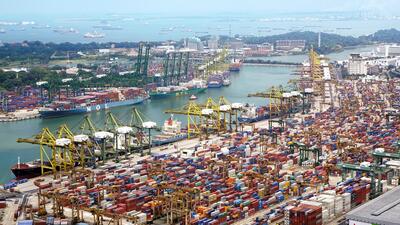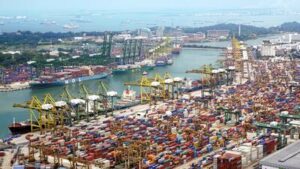 A lack of containers and port congestion will continue to be a problem in 2022. Due to COVID 19 and the surge in online shopping, the container shortage began early in 2020. Companies are using containers as storage while the truck drivers are backed up in traffic due to port congestion causing a shortage of containers as they wait for the truck drivers to pick up their goods.
Examining various freight shipping possibilities
Your 3pl service provider might be able to recommend better freight shipping choices for you if you speak with them about your needs. One of the safest shipping methods, air freight offers a few special benefits like unmatched deadlines.
Extra peace of mind regarding freight shipment
A 3PL with expertise in handling challenging shipping issues
Since most of these trends are outside your control, you must be ready for them. Always strive to be as prepared as you can be so that you can adapt as necessary. DocShipper has years of experience dealing with issues like these. We are not your typical logistics provider. DocShipper was established specifically to redefine the international logistics process. Our experts continually improve the logistics procedure to maximize your outcomes. Contact us to find out how we can assist you.
FAQ | A guide to surviving the top 7 freight shipping trends for 2022
What is a TMS?
A transportation management system (TMS) is a logistics platform. This logistics platform makes use of technology to assist companies in the planning, execution and optimization of the actual movement of goods, both inbound and outbound.
Will container prices start dropping in 2022?
Container prices are on a decline but it is unlikely that it will reach the same price it was in 2019
Will the truck driver shortage in 2022 get better?
It does not appear that the lack of drivers will improve this year. According to a new survey done by the International Road Transport Union(IRU), driver shortages are expected to jump up to 40% in 2022.
Will micro-warehouses speed up your supply chain?
Due to the fact that you are essentially building smaller warehouses closer to your customers and this then allows for your customers to receive their goods faster and even provide in store pickup. It could strengthen your supply chain, but there are factors to keep in mind. So it is better to ask your 3PL service provider for more information about this and if it will be the right step for your specific business needs.
DocShipper info: Do you like our article today? For your business interest, you may like the following useful articles :
DocShipper Advise : We help you with the entire sourcing process so don't hesitate to contact us if you have any questions!
SIAM Shipping | Procurement - Quality control - Logistics
Alibaba, Dhgate, made-in-china... Many know of websites to get supplies in Asia, but how many have come across a scam ?! It is very risky to pay an Asian supplier halfway around the world based only on promises! DocShipper offers you complete procurement services integrating logistics needs: purchasing, quality control, customization, licensing, transport...
Communication is important, which is why we strive to discuss in the most suitable way for you!