While shipping products overseas through sea freight, one can choose between FCL and LCL for the shipment process. (FCL = Full container load, LCL = Less than a container load). The full form made a lot of sense, The term FCL which stands for full container loads means the shipper is shipping the full container no matter how full or empty it is the shipper has to pay for the whole container shipment. This method is more secure as the container is shipped from port to port. It has cargo belonging to one shipper and one consignee. LCL (less than a container load) In this method of shipment the shipper only pays for his pack of goods or things, unlike FCL He doesn't have to pay for the whole container as he will be sharing the container with another shipper. In more specific words, in LCL, the cargo is shipped alongside merchandise from other shippers in the same container.
At Siam Shipping, we will advise you on what type of container is best for you, and we offer any type of shipment.
Siam Shipping: Picking the right freight forwarder is a very important step. A freight forwarder plays an important role in the whole process. In this globalization era, Siam Shipping is the right choice by providing international freight forwarding in 40 different countries.
Contact Siam Shipping if you have any requests: sourcing, freight services, customs clearance, storage…
FCL and LCL – Which one is better in varying situations?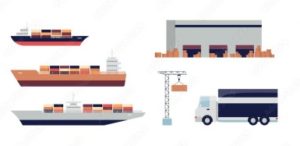 An FCL container can also be LCL for freight forwarders, groupage operators, NVOCC operators, or cargo consolidators. To elaborate, let's just assume there are two or more shippers who want to ship their cargo, but each cargo is not enough to fill an FCL container, so they connect a cargo consolidator.
This cargo consolidator could accept the cargo belonging to these customers and book it to them as an LCL cargo and provide them with individual House Bills of Lading. The cargo consolidator could then book these three cargoes as FCL cargo with a shipping line that will move. The cargo consolidator will then become a shipper to the shipping line and collect the Master Bill of Lading in his name. These are some of the ways how an FCL container may be operated.
It is an important question whether to choose FCL or LCL for shipment. To make it easy and in familiar words, we will see factors like volume, cost, security, urgency, and logistics.
Volume 
The choice of method of shipment is made easy by the amount of cargo you have, but as we saw that how you can ship less amount of freight as FCL with the help of a cargo consolidator. Cubic meters (m3) are often the way of measuring cargo volume. For low-volume shipments of between 2m3 and 13m3, LCL shipments tend to be better.
When the shipment uses more than 10 standard pallets or occupies more than 14m3, FCL looks like a better option. But the decision cannot be only made on the basis of volume as other factors such as security and safety of shipment play an important role.
Siam Shipping Tip: To get a better idea and understanding of shipment pricing, process, and sourcing fill out this form and get your free quote today. 
Security and condition of shipment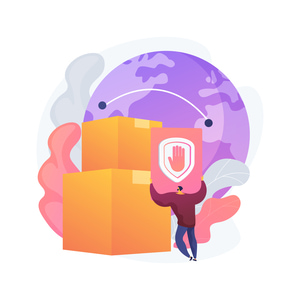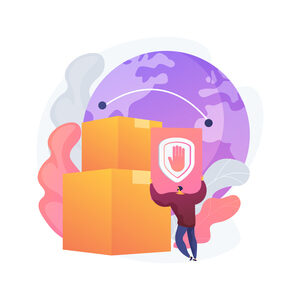 Everyone wants their shipment to arrive the best in condition and least damage.  An FCL shipment is known to be more secure because the whole container is yours for the shipment. An FCL container is sealed at the same premises once the packing is done and is only opened once the customer receives the same at the destination. So the risk of damage or contamination from other merchandise is eliminated.
However, under certain circumstances, an LCL shipment may be the safer choice. Low-volume shipments are more compactly packed, leaving less room for movement.
Siam Shipping Advice: Siam Shipping is saving you both time and money. We will help you with every step of the shipment process and also provide a sense of understanding, contact us for more information. 
Cost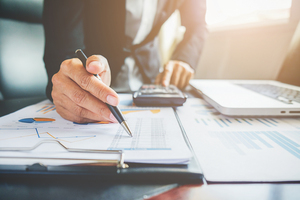 This is also an important factor while shipping, as the cost of shipment, plays an important role in everything. It can be very simple If you have less cargo go with LCL and if you have enough cargo or want maximum security go with FCL. But it is not as easy as it looks, try contacting service providers like Siam Shipping or other freight forwarders for suggestions.
Urgency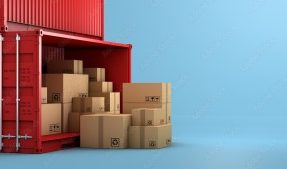 This one no doubt FCL is the best choice. As FCL is transported from port to port and isn't open until arrived, so it is a better choice of shipment.
Logistics
LCL makes it easier to split your shipments. In FCL, as we saw, you can use it by contacting a freight forwarder and shipping differently.
Characteristic Of An FCL Container
FCL containers are usually charged at a

single loading point

, which can be the shipper's warehouse or facility, or a

third-party warehouse

contracted by the

shipper.

The FCL container will be sealed at the same place after packing and will not be opened until the customer picks it up at the destination.

FCL containers

are

shipped

from one port to another port, and cannot be

partially

shipped

from one port to another port.
Major Container Types
Dry or Dry Van (DV) or General Purpose (GP) – 20′, 40′ – General reason holder with no unique attributes, utilized for

general freight

. These holders are the most well-known sort of compartment available for use today.
High Cube (HC or HQ) – 40ft and 20ft in certain nations – A 1ft taller holder than the GP for use where clients require a somewhat bigger limit. These compartments are utilized to ship merchandise like apparel, cotton, tobacco, and so on.
Open Top (OT) – 20ft, 40ft – For conveying larger than average freight when it is excessively high.
Refrigerated (RF) – 40ft, 20ft (albeit some transportation lines are transitioning away from 20ft RF) – For

shipping transitory

products

like organic products, vegetables, meat, drugs, and so on.
Flatt rack (FR), Platform or Collapsible Flatt rack (PL, COFL) – 40′, 20′ for

shipping larger

than usual freight that might be excessively wide, tall, and long.
Profit Of Shipping An FCL Container?
  It does not go to multiple handling and prevents damage to the cargo. This means that there is very little chance of cargo damage (unless the cargo is not properly stored in the

FCL).

Shipping benchmarks are easy when using FCL.

FCL

can be tracked directly through the carrier's e-commerce

portal

In many cases, it is cheaper to ship goods in

FCL containers

(even partially full

FCL containers

) because there are no LCL or additional cargo handling charges compared to LCL shipments.

Depending on the

Incoterms® used, FCL containers can be shipped to various locations in the country, including direct to the customer's door.
Cargoes in

FCL containers

reach their destination faster than

LCL

cargoes because the cargo does not have to be re-transported elsewhere or wait for other cargoes to be consolidated.
What is Incoterms?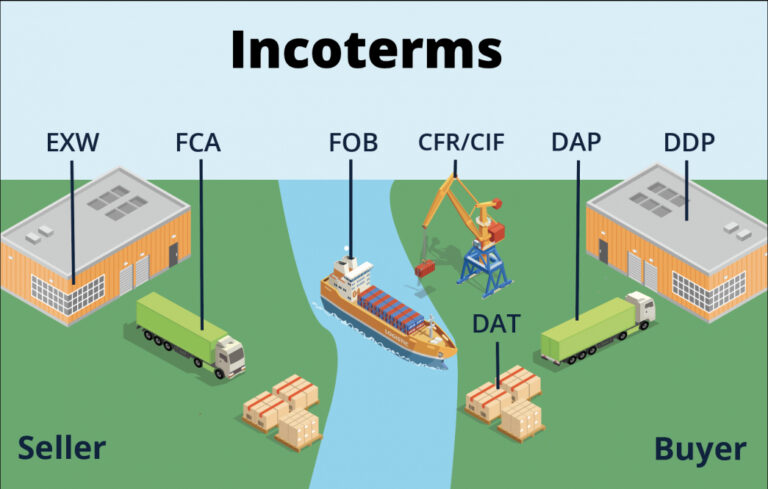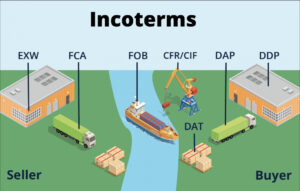 Whether you are importing or exporting or both, it is important to have a grasp of Incoterms and how they interact with purchase agreements and underlying contracts (transportation, insurance, customs) to create an efficient and successful supply chain.
Incoterms are international rules that define the respective responsibilities of sellers and buyers concerning the delivery of goods. They determine how risks and costs are shared between exporters and importers.
They were created by the International Chamber of Commerce (ICC) in Paris in 1936 and entered into force on 1 January 2011 in their latest edition, Incoterms 2010. Since they are regularly revised, they keep up with changes in international trade. The International Chamber of Commerce has started consultations on a new revision of the Incoterms, known as Incoterms 2020; the new Incoterms are expected to be published in the last quarter of 2019 and will come into force in early 2020.
Example of conditions covered in Incoterms :
Information about the timeline and tracking of the

shipment.

Who will pay transportation, insurance, and other costs.
To which location the transport should take place.
If loading and unloading are included. (and if include who pays and where)
When the risk passes from the seller to the buyer. (at what time whether at the time of shipment, sale or etc.)
Most Common Incoterms
Factory (EXW)
When shipped on EXW terms, the seller provides the goods at his company or other designated location. This condition places the highest margin on the buyer and the lowest margin on the seller
FCA
The seller delivers the goods cleared for export to the designated location (and possibly to the seller's location). The goods may be delivered to the carrier nominated by the buyer or to another party nominated by the buyer.
Seller is responsible for loading the goods onto Buyer's carrier in the event of delivery at Seller's premises or other location under Seller's control. However, in the case of delivery to another location, the goods are deemed to have been delivered by the seller as soon as the conveyance reaches the designated location; the buyer is responsible for unloading and loading the goods onto their carrier.
FOB
This is only used in sea freight. The word FOB stands for 'free on board. In this term, your supplier is responsible for the local charges and taxes for the transport to the port. In this term, the supplier makes the goods available for export and the shipping document will be transferred when the goods are transferred on the ship.
Conclusion 
In conclusion, when choosing between FCL and LCL for a sea freight shipment, several factors must be considered, such as volume, security, cost, urgency, and logistics. FCL (full container load) is more secure, as the container belongs to one shipper only, but LCL (less than a container load) can be a better option for low-volume shipments. Additionally, FCL is a better choice for urgent shipments, while LCL makes it easier to split shipments.
It is important to work with a freight forwarder such as Siam Shipping to ensure the best container type is chosen and to provide guidance throughout the shipment process. Contact us to know more and get a free quote in less than 24 hours!
FAQ | What is FCL? [Full Guide: LCL – Containers – Incoterms]
Who is Freight Forwarder and who provides this service?
Freight forwarding is coordination and management of the good from one place to another. Siam Shipping provides freight forwarders service various other services.
What is a master bill of lading and house bill of lading
Master Bill of Lading ( MBL ) is issued by the carrier which can be the ship operator or the owner of goods from the freight forwarder to ship the goods as terms agreed. House of Bill of Lading is issued by an NVOCC operator, or a Freight Forwarder to their customers ensuring the shipment.
How to choose the right container type?
Containers are chosen as per requirement and type of goods follow this article to get an understanding of containers. Things to look at in a container are its structure, water tightness, condition, locking door works perfectly and freely, and corrosion under door seals.
What is meant by CIF?
CIF stands for Cost, Insurance, and Freight is an International shipping agreement which includes the charges paid by the seller for covering the of costs, insurance, and freight of the order while cargo is in transit.
DocShipper info: Do you like our article today? For your business interest, you may like the following useful articles :
DocShipper Advise : We help you with the entire sourcing process so don't hesitate to contact us if you have any questions!
SIAM Shipping | Procurement – Quality control – Logistics
Alibaba, Dhgate, made-in-china… Many know of websites to get supplies in Asia, but how many have come across a scam ?! It is very risky to pay an Asian supplier halfway around the world based only on promises! DocShipper offers you complete procurement services integrating logistics needs: purchasing, quality control, customization, licensing, transport…
Communication is important, which is why we strive to discuss in the most suitable way for you!