Self-learning plays an important as well as a crucial role in personal development. Further, it introduces you to several real-life challenges and expeditions which is imperative in all fields. Many industry leaders keep sharing their success stories through audiobooks. Whether it is the managers or executives, everyone has different skills to offer to an organization. Their varied experiences as well as their approach towards the goal defines them.
Nevertheless, owners, executives and entrepreneurs are always in the pursuit of becoming good leaders. The inescapable truth is, people aren't born to be leaders, they are bred into leaders.
Why does it take to be a leader?
Leaders aren't the ones who condescend the team to work under them. They tend to influence, empower and inspire their teams through thick and thin. If you follow people like Steve Jobs, Bill Gates, Warren Buffet, they are respected by their teams. Their vision, their thoughts and how to handle delicate scenarios positively makes them people's person. Always be open to learning from the experiences of other industry leaders. Their mistakes and accomplishments could give you an edge.
Several innovations have been seen in the field of Supply Chain Management and logistics over the years. The eCommerce entrepreneurs and owners know that managing logistics and Supply Chain is quite taxing in the beginning. However, the best audiobooks aid logistics and supply chain management professionals to develop leadership quotients. The knowledge from these audiobooks are invaluable as they guide to developing robust logistics & supply chain management, effortlessly.
Here is the list of the top six best logistics and management audiobooks to learn about industry trends, empowering your team, and updating your existing management practices.
SIAM info :  According to 10audioz.com, here is the list of six compelling audiobooks on Logistics And Supply Chain Management that will aid any business owner to make changes to his/her business significantly. Getting your hands on these books are seamless as they are available on the market. Try to read all of them and apply the methodologies which suit your business model and your goals. Happy reading!
Inventory Management Explained (2009)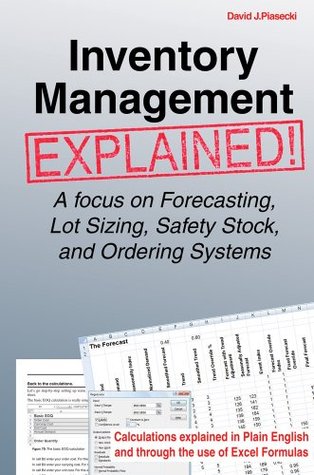 What is the most important thing about logistics and supply chain? Ordering systems and stock sizing. David J Piasecki's Inventory Management Explained thoroughly explains about the same. The audiobook aids listeners to have a concrete understanding of the inventory management's key aspects.
The title of the audiobook is true to the content as well as its purpose. The audiobook very vividly defines inventory management and what comes beyond the conventional inventory management. Further, the audiobook also challenges the logic as well as calculations about inventory management while exposing the limitations and flaws of the conventional practices.
David J Piasecki also explains the mathematical formulas in easy-to-understand language alongside spreadsheet and formulas.
DocShipper Advice : If you are looking for the best shipping services, you found the best company. We will assist you from A to Z in your process ! Contact our logistics department for more information !
The Supply Chain Revolution: Innovative Sourcing and Logistics for a Fiercely Competitive World (2017)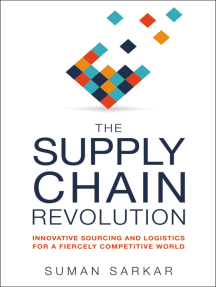 Written by Suman Sarkar, the audiobook describes how CEOs and smart leaders see the supply chain. For instance, most CEOs see the supply chain to cut offcuts; however, smart leaders have a different take on the supply chain. The latter see the supply chain as a source of what they could become to outdo the competition.
For instance, the most revered tech leader, Steve Jobs after his forced hiatus to return to Apple back in 1997 simply focused on how to transform the company's supply chain. His decision led him to hire Tim Cook where the company focused on developing new products and get them into the hands of the customers. We all know how it worked out.
There is another notable example of what made Zara the most profitable retail brand in the world. When many of the competitions were shutting off their stores, Zara curated an exceptional responsive supply chain which led to making it the most-valuable retail company in the entire world. The audiobook highlights how new technologies tend to disrupt existing business models. The scenario demands that leaders should adopt new strategies in trying times.
Avoiding a Supply Chain Apocalypse: The Best of Dr Tom's Advice (2015)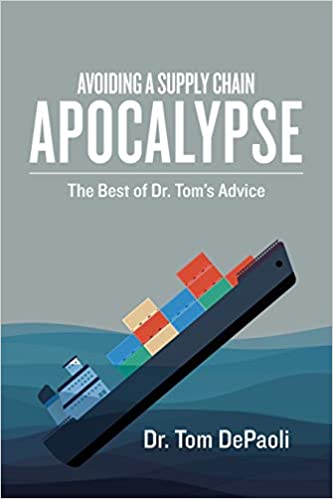 There are several ways you can prepare for a potential Supply Chain Apocalypse. Dr Tom DePaoli in his most creative work offers practical tactics and strategies which he learnt from his extensive supply chain and purchasing career. As an expert Dr DePaoli doesn't recommend a quick fix or silver bullet to survive each day, rather provides a diverse approach to avoid the meltdowns in the supply chain.
Each organization has a definitive organizational culture. In Avoiding a Supply Chain Apocalypse, listeners can look for different ways to see what fits their organization. Supply chains are of different sizes and managing supply chains are becoming challenging with every passing year due to internal as well as external factors. Owners need to empower supply chain professionals to curate several options alongside proficient tactics to ensure continuity of the supply chain.
According to Dr DePaoli, managing a supply chain is all about having a strong relationship, gaining the trust of customers, suppliers, and colleagues. It is not a small feat to get any of these to trust you. If your approach is to build trust with people you're involved in doing business then being transparent is very important. If you're still wondering how this audiobook would aid your logistics and supply chain, then let us simplify it. The idea behind the curation of the audiobook is to optimize the supply chain while avoiding impending disasters.
Contribute with your content to inspire thousands of logistics readers through our blog.
Publishing posts is a daily mission for us
The Forklifts Have Nothing To Do! Lessons in Supply Chain Leadership (2003)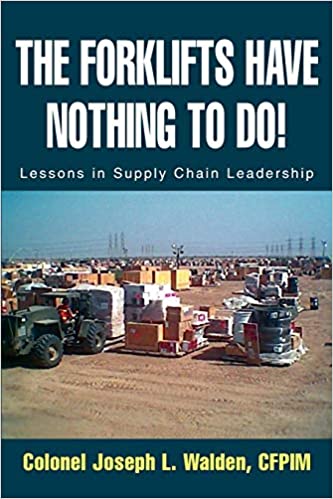 If you're looking for some practical methods to improve supply chains then Joseph L. Walden's The Forklifts Have Nothing To Do! Lessons in Supply Chain Leadership is the audiobook you should listen. The author of the audiobook used to be a colonel at the beginning of his career. In addition to this, Joe Walden has spent over 25 years in a supply chain and Logistics. He firmly believes that improving the supply chain will significantly improve the product's bottom line. Irrespective of the type of industry.
The recommendations draw examples from his experience in military operations and civilian industry. His recent expedition as well as experience from Operation Iraqi Freedom. There is a striking similarity between supply chain operations in military and supply chain operations in the commercial industry. However, both industries have the scope to grow and improve their customer operations.
Introduction to Logistics Systems Management (2004)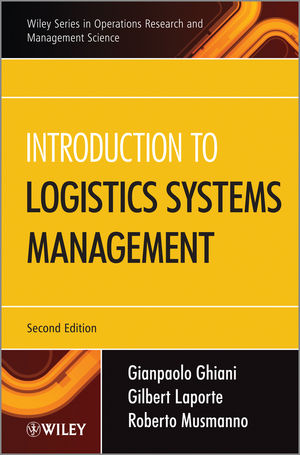 Written by Gianpaolo Ghiani, Gilbert Laporte, and Roberto Musmanno, Introduction to Logistics Systems Management involves methodical elements to manage logistics systems. The audiobook emphasizes the way logistic systems operate in any organization.
The writers have tailored the Logistics Management for both industry practitioners and academics as they have extensive experience in the fields of teaching, research as well as industrial consulting. The audiobook also comes in a new edition that puts incredible emphasis on how organizations and logistics systems operate. The audiobook also covers many new techniques and models that have been curated in the last decade.
All the topics in the audiobook have been illustrated by numerical examples that allow listener to check if they understood any said concept or not. The authors have also put some case studies of scientific origin at the end of each chapter that aids in illustrating the utilization of several quantitative methods to solve complex problems.
SIAM Advise : Companies across the world face stiff competition due to the growing demands of customers. As the lives of people are getting better dramatically, they are expecting products to be top-notch. Organizations around the world are looking out for new solutions as well as opportunities to improve the supply drive.
Supply Chain Metrics that Matter (2015)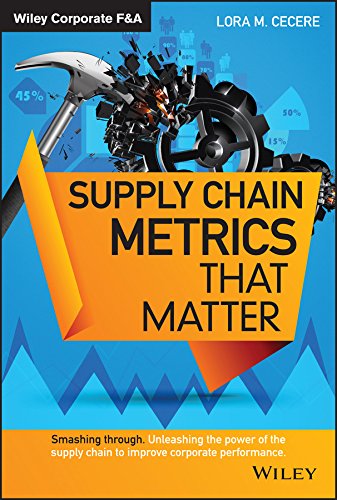 You cannot create a robust supply chain in the blink of eyes. It takes numerous days, months, and sometimes years to deliver the best possible supply chain. The author Lora M. Cecere points out that the growth is slowed whereas the volatility has significantly increased as the world has become a fishbowl of opportunities.
Most of the brands across the world are defined by services and the innovations they provide. By the looks of it, this is where the supply chain comes into being. It is the entirety of the supply chain that justifies how a company performs. Success is the only element that drives value. If your company faces competition, then having a robust supply chain could determine if you'd win the war or not. The supply chain is also responsible to drive commerce, and save the losses.
Lora M. Cecere is a researcher of the supply chain. At the same time, she is also an authority in supply chain technology. Her position aids companies to gain much more advantage than it is required. Cecere provides actionable steps which are solid to align and balance the supply chain for driving value. Further, the audiobook also explores a significant crossover between financial growth and supply chain effectiveness topics, like:
The compartmentalization between the metrics which are needed and the ones which aren't
Management techniques which improve performance
A definitive roadmap for improving performance
Shares insights on the way metrics change when supply chain matures
The audiobook is meant for the people in the market where growth has become stagnant. The sudden pause in the growth is making companies drive the performance of the supply chain. If you're looking for a concise and unflinching framework to have an effective modern-day supply chain. Then give this audiobook a listen.
SIAM info: Companies across the world face stiff competition due to the growing demands of customers. As the lives of people are getting better dramatically, they are expecting products to be top-notch. Organizations around the world are looking out for new solutions as well as opportunities to improve the supply drive.
FAQ | Best 6 Transportation Audiobooks Every Shipper Should Listen To
What is the purpose of knowing about logistics ?
Whether you're an import beginner, a sales department manager, a freight forwarder agent, knowing about logistics is necessary to understand the globality of the international trade. Indeed, logistics are the vein of international exchange, they are the link between 2 location that are creating a relastionship. It's also a key part of the supply chain, and it will help you be aware of your costs, the various options you might have to chose.
Who is Dr Tom Paoli ?
Dr Tom is known to be a successful consultant and business author. Educator with very strong on line and traditional course development and training skills. As a consultant he always seeks for process improvement as well as leadership projects. As an educator, he is pursuing online teaching opportunities at the university level both full and part time.
Are these books for experienced people ?
In this article we tried to provide approaches on various subject concerning management and logistics. Introduction to logistics management systems is a good way of getting familiar with basics concepts and is for beginners but also relevant for more experienced. In adddition, the Dr tom's advices on how to avoid supply chain appocalypse is for those who want to push their knowledge to the next level. Indeed, its reviewing organizational concepts and will be helpful for supply chains actors.
SIAM Shipping info: Do you like our article today? For your business interest, you may like the following useful articles :
DocShipper Advise : We help you with the entire sourcing process so don't hesitate to contact us if you have any questions!
SIAM Shipping | Procurement - Quality control - Logistics
Alibaba, Dhgate, made-in-china... Many know of websites to get supplies in Asia, but how many have come across a scam ?! It is very risky to pay an Asian supplier halfway around the world based only on promises! DocShipper offers you complete procurement services integrating logistics needs: purchasing, quality control, customization, licensing, transport...
Communication is important, which is why we strive to discuss in the most suitable way for you!