Siam Shipping helps you find the best logistical solution while providing you with personalized and cost-effective services. We can set up the best shipping service for you for every sort of freight, including road, rail, sea, and air freight, thanks to our network, bilingual personnel, and long years of experience. We make sure to give our customers the most efficient shipping experience thanks to being a member of the DocShipper Group.
WHY is Siam Shipping, through Docshipper the best freight and customs broker in Thailand?
We are 100% Thai, with foreign Process and Management
** In order to optimize our services, Siam Shipping and Siam Relocation are now part of the Docshipper group. Our customers can now benefit from total supply chain coverage**
Here Are Some of the Domestic Shipping Services We Provide:
Less than Truckload Shipping (LTL)
No worries, if you do not need a full truck to transport your goods, we can make you enjoy our domestic trucking network. This will reduce your transportation costs. Indeed, we will group your goods with others.
Full Truck Load Shipping (FTL):
An exclusive trucking service through our network is available if you have a full truck of merchandise or equipment to transport. Security and speed will pace this transport so that your goods arrive at their destination without worries.
Docshipper remark: You want further information about road freight in Thailand ? Check directly our dedicated page: Trucking services
Manage Small Shipments in Cargo Vans:
We can offer truck services, this service is the ideal solution for the transport of certain goods. For small shipments across the country, where you need to carry goods throughout the country in a fast way, these pickup trucks seem to be the ideal solution.
Rail & Intermodal Shipping:
Rail can be the solution for carrying your goods across Asia. We also propose intermodal transport, once transported to the loading docks your products are then dispatched by our trucking service.
Reefer Trucks:
You can also choose the temperature at which your merchandise will travel. Indeed, we have refrigerated trucks at adjustable temperatures, so that your product is kept below the freezing point with a fresh temperature and a specific humidity level.
Flatbed & Heavy Haul Trucking:
Our heavy haul trucks are very useful and even essential to carry objects and machines very Heavy and bulky. We offer this service even through Asia with our platform trucks and the assistance of our team of project managers. We have already transported heavy and bulky objects like compressors and coolers from Thailand to all of Asia. So we can carry any type of machinery with our flatbed trucks.
Straight Truck Services:
We can also offer you fast shipping from point A to point B anywhere and anytime.
Trucking in Thailand
Whether it is for domestic or international cargo, DocShipper offers you flexible road transport services. Indeed, between Thailand, China, Malaysia, and Cambodia we have created cross-border trucking services with the aim of :
Utilize cross boarder trucks and connect to air or ocean service mode in Bangkok to transport all goods to ASEAN. This is called MTO (Multimodal Transport Operation), an integrated transport service via land, air, and sea.
This provides an efficient and cost-effective way of transport for customers and partners. To answer the requirements of our customers, we sometimes outsource. Same in case we need to import cars. There is no delay when transportation is a must.
International road freight and Domestic road freight
Domestic Trucking Services in Thailand
DocShipper seeks to provide the best trucking services for your business, and we give ourselves the means. For shorter and cheaper lead times to help our customers manage the offer. A service that will accompany you 24h / 24h every day of the week. While providing you with a domestic trucking service tailored to your specific logistical and budgetary needs. No matter the place in the world where you want to deliver your merchandise, we can help you. By organizing domestic delivery and local distribution of your products throughout ASEAN.
International trucking service in ASEAN
DocShipper has developed a trucking network throughout the ASEAN region by developing its integrated trucking network that connects major cities. It was one of the first companies to offer this. For raw materials and finished products, we offer customers an airport that combines the flexibility of new routes, visibility, safety, additional capacity, and the option of combined land, air, and sea transport for raw materials and products finished.
The cross border – an alternative & cheap solution
The most economical solution is road transport, which offers about 40% reductions in relation to air freight, between Vietnam and Cambodia with Malaysia, Singapore, Laos, and Thailand. In addition to offering transportation in the area, we offer our customers a truck-airplane solution that can dramatically increase the speed of transportation in Southeast Asia. We also have the latest GPS technology from in-container cameras connected to a command center in Bangkok.
Contact DocShipper Services Today
We want to have the most effective working relationship with our customers throughout the transportation process. If you are looking for a complete and cost-effective freight transport solution, for small shipments, bulky and bulky items, or heavy machinery, DocShipper can transport it as quickly as possible. We are available by phone / Skype / Line / WhatsApp / Mail. You can also fill out the online form. And you can learn more about Docshipper and understand the secrets that made our reputation.
Are you looking for logistics and/or sourcing services? Do you need dedicated assistance?
Our experts will answer you within 24h!
Storage Service Thailand
Our storehouse situated in Bangkok will offer you a calm mentality, we worry regarding transportation everywhere in Thailand, Trucks, receiving and consignment, with the populace, forklifts, or winches.
Storeroom in Thailand by DocShipper, we as well present a massive service stuffing, fizz enclose, container boxes, timber crates, or plastic pallets.
We propose storage space for standard or bulky consignments. Set it inside the store of your commodities or set it outside, for the automobile, if needed. The safeguard protects our deposits at the entry that verifies and memos all coming and leaving.
Storeroom in Thailand by DocShipper, we as well apply evaluating apparatus, transporter, and their average in goods crave to weigh up all consignment. Effectual July 1, 2016, the latest SOLAS guideline will involve distributors as well as their legislature to present a verified gross mass (VGM) for all consignments.
Moreover, DocShipper will take the worry of your weight up straight to our storehouse; we get the mass of the truck before and following the products. Even for a 40-foot bottle, we will be capable of verifying and managing the mass of your products.
Storage space in Thailand – The employees from our storehouse will be there from Monday to Friday 9.00 AM to 5.00 PM, but not simply Furthermore; we are now pompous to utter that some services can be an act 24/24 7/7.
For any special inquiry that may come at an unusual moment, for instance on Saturday or Sunday, please know that Siam Shipping is ready to assist you. We can even help you outside our working hours. You can contact our expert who will be glad to assist you within 24 hours and know that our warehouse and storing service is available and free of charge for your import export consignment

Warehousing in Bangkok
We have been working with our clients for many years to offer customs agents and freight forwarders, as well as global logistics services. In this sense, we are attentive to all needs and offer goods storage solutions perfectly adapted to their nature and volume.
Our warehousing service is complete as well as our delivery services and payment of all administrative procedures. Whether it is for the transport of furniture, perishable goods, or flowers, we have all the infrastructure to pack and store your goods without affecting their quality.
During the storage of your goods, our teams carry out all the handling, crating, displacement, and conditioning of your articles.
Our warehouses are perfectly equipped and secured. They are at your disposal during all the times you need them. We are also putting in place a communication system that will enable you to carry out a real-time check of the movements of your goods. We are also authorized for customs storage of your goods in transit.
Docshipper remark: You want further information about warehousing service in Thailand? Check directly our dedicated page: Warehousing services

DocShipper– Professional in international Air freight
The organization of the cargo in a container or on a pallet and the charge of the cargo in a plane seem to be simple processes. However, given that there are so many configurations different from devices as well as from ULD (Unit Load Devices, that is a pallet or a container) which adapt themselves to a configuration of the plane, it can involve a complicated enough process. Having good measures for the cargo, as well as the correct weight, is very important for determining the appropriate plane and the ULD.
Among the large number of configurations of planes and ULD, there are generally two available methods to reassure the freight in a plane. A method consists in reassuring the cargo on a skate, which is a pallet designed for planes. Above, an image of a pallet of aircraft shows the dimensions as well as what the pallet can look like to be in charge of the cargo and reassured by a net. A skate for a plane is a metallic pallet that has rings D on its outer edges, conceived to hold belts and ties to anchor the cargo on the skate. Skates are useful, in fact, that most planes will support the use of skates and their sizes.
The most current sizes for the main bridge and the skates of a low deck are (L x L x H) 238,5 "x 96" x 96 "(approximately 20 ' L) with a maximal brute weight of 30 000 lb and a volume of 1,174 ft3. The skate of 125" x 96 "x 96" (approximately 10 ' L) has a maximal brute weight of 15 000 lb and a volume of 606 pi3. The typical cargo for these skates is cargo that can be grouped and reassured with ties and nets. Vehicles sent by air can be also subjected to a derailing stop of 20 ' with ties, except for the net for the transport.
Uld_01 may be the method most usually used to reassure the air freight is to use a container. There are numerous forms and sizes different from ULD used for the transportation of goods. The common dimensions of the upper deck are framed and should not correspond to the outlines of the plane (L x L x H) 125 "x 96" x 96 with a maximal brute weight of 15 000 lb and a volume of 606 pi3.
However, there are containers of the upper deck that have a summit stuck or curved to adapt themselves to the outlines of the plane with the dimensions, 125 "x 88" x 64 "with a maximal brute weight of 13,300lbs and a volume of 350 ft3. Most of the lower containers of the platform will be stuck on one side or from both directions to adapt themselves to the outlines of the plane.
It is only an overview of the usually used ULD. Keep in mind, it exists many more ULD with dimensions (size) and available varied specifications for various types (chaps) of cargo and configurations of planes.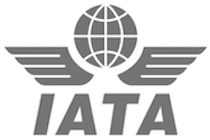 Docshipper remark: International Air Transport Association (IATA) is the international organization that handles the whole air freight regulation. Check further information on their website directly: IATA Website

Choose the optimal logistic service by combining quality and price
The export of heavy and delicate goods can require additional protection. The use of wooden packaging and wooden wire netting should be used to keep this heavy or delicate load in complete safety, in everything via the supply chain.
There are some points to be considered during the use of wooden packaging or wire netting. This article covers what is generally used in the industry and the regulations which can apply to the use of wooden packaging.
When the decision to use wooden packaging is made, the next stage consists in glancing at the used wood and at the regulations (payments) for the wood about the treatment (processing) of the wood. To answer the question of devastating intrusive and plants, standards were developed by the International Standards for phytosanitary measures (NIMP). Generally, treatments and marks for the wood are elements the most important to consider.
The wooden packaging must be certified when they are used for international trade, a certificate must be thus delivered. The certification of the wooden phytosanitary packaging is freed (by the National Organization of Protection of the Plants (ONPV) of every country. The ONPV frees certificates for two methods used in the processing of the wood, heat treatments and chemical treatments. Heat treatments for the wood must be in accordance with the standards ISPM for weather and the temperature to affect a minimum of 132 degrees Fahrenheit (56 degrees Celsius) on the whole profile of the wood, including the pit.
Chemical treatments are also used as alternatives to heat treatment. The used chemical is known under the name of the bromide of methyl. As for heat treatments, the chemical treatment for the wood must follow the standards NIMP.
The NIMP 15 proposes advice on 4 components specific to the labeling of the wooden packaging:
The orientation of the symbol is that he must be registered (recorded) according to national, regional, or international procedures. He also must look like the symbol supplied below.
Zip code: The code of the country must be the two-digit size of the International Organization for Standards (ISO), for example, in the United States for the United States, the UA for Australia, GOLD for Romania. He must also be separated from the code of the supplier/supplier of processing by using a hyphen.
Code supplier/supplier of treatment: The code of processing is only and is supplied by the ONPV and confided to the producer of the wooden packing material or the supplier of processing who will place the marks on the wooden packaging material.
Code of processing: The code of processing is an abbreviation for heat treatment (HT) or the bromide of methyl (MB). The image above shows a code of processing of ' HT ' and where he must be placed.
It is important to note that there are no " international regulations " concerning the use of wooden packaging materials (WPM). However, there are agreed standards at the international level within the framework of the doctrine of the NIMP. These standards become regulations only when a country adopts the standards and applies the adopted standards as regulations. When the standards became regulation, the country can adopt all or part of the standards NIMP and apply them with the aim of reducing pests and plants to enter their country.
Docshipper Remark : the NIMP 15 includes the regulations concerning the use, processing, and markings of WPM. Almost all the participating countries apply all or part of the regulations.

Countries can adopt various aspects of the regulations ISPM, it is thus important to be aware (conscious) of regulations specific to the country when they export some freight by using wooden packaging. For example, the United States applies all the regulations of the NIMP 15 concerning WPM, Australia applies all the NIMP 15 as well as specific directives to the way the labeling is printed, and Panama has at present no requirement for WPM.
Packing services
Because we are always more thoughtful with our services, DocShipper offers packing services. A way for our customers to save time, but also to ensure the safety of their goods during the transport.
Docshipper offers:
Packaging for heavy product
Tailored packaging
Packing for fragile product
Packing for car parts
Packaging for stainless steel product
Packing for removal
Wooden boxes
Fumigation on wooden goods boxes
Docshipper remark: You want further information about packing service in Thailand? Check directly our dedicated page: Packing services

These gateways give to Thailand a strategic position in ASEAN. The country has become a pillar of Asian logistics, as it helps to connect the different countries to each other. The logistical and material capacities of the country's employees as well as financial support and training of labor have been improved by the Thai government. Moreover, Thailand offers a wide range of services, which allows for taking care of requests as soon as possible.
These networks further enhance links with other suppliers or freight services within ASEAN. The efficiency of logistics operations is also reinforced by the development of electronic logistics, indeed customs procedures are now done in electronic format across borders. As a result, the time required to process this information is considerably reduced. Thailand attaches great importance to ASEAN's membership of the citizens and to the citizens' liaison with ASEAN.
The country has decided to set up a program to create "ASEAN libraries" in more than 20 provinces across the country. Several groups and organizations, including youth and civil society organizations, were included in the program through regular dialogues to develop ASEAN policies. In addition, Thailand translated major ASEAN documents into Braille, Thai, and English and produced audio tapes that will allow a wider segment of the population to have access to ASEAN information. The Kingdom is, after all, a community available to all and not just reserved for a few people.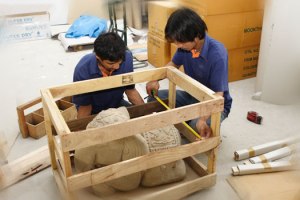 Docshipper & Containerization services
Break Bulk Services
To ship ocean freight the most cost-effective method remains shipping containers by cargo, but what products ship by this route? You may be required to carry your cargo by bulk shipping.
We use boxes, drums, bags, or pallets to transport our goods as quickly as possible. Before the start of large container vessels, it was the most common method of sea freight. But this method required much more labor than the full load of the container (FCL) and also includes less container load transport (LCL). It can be considered that it is always the most appropriate means of transport for very bulky, heavy products which have difficulty adapting to the shape of the container. It should also be noted that smaller or less developed ports may not always be able to accommodate container ships.
Docshipper can facilitate the transport of merchandise throughout the journey if you have bulk cargo. We have an extensive network of professionals following us and lots of experience in freight forwarding. We will be able to transport your goods in the safest way possible and for less.
Break Bulk Features & Benefits
When large and heavy goods (petrochemical, oil and gas, energy, shipping, and mining) are to be moved, bulk shipments are very common. There are also goods such as wood, steel slabs, pulp, heavy machinery, and project loading in this type of transportation. Indeed, there are some advantages to using these methods:
It allows the heavy energy and electric companies to move their equipment: the method using the break bulk, is the only one allowing the transport of certain requirements such as windmills and large drills
The goods can pass through small ports: the smaller ports are destined for decomposed goods and can not accommodate large container ships or tankers
It Makes It Easier to Keep Goods Separated: It is easier to use the break bulk to deliver goods in separate units. Indeed this way of proceeding will allow to separate them later.
Why Choosing Docshipper for Break Bulk Services?
Break bulk will require much more handling and therefore labor than handling the cargo in the containers. You have to be sure that the cargo company you work with is trustworthy. After 10 years in the maritime industry and after having to manage many complicated goods, Docshipper is the company that will perfectly meet all your needs.
Docshipper is there to accompany your merchandise throughout your shipping process. We will be there from the loading to its delivery at the desired location. We provide ground transportation by truck to the platform. We will also keep you informed during all the transport of its advances, you will thus know all the time where is your cargo.
Despite the fact that our shipping method is a bit more expensive than container shipping services, our extensive network of partner companies allows us to negotiate the best freight rates available.
Docshipper Offer Quality control service on all your goods
To develop an effective Quality Control program, a company or brand must first think about the specific standards it wants to attribute to its product or service. A standard is intended to guarantee the origin, quality, or safety of a product to the consumer. Once these standards are chosen, the company must decide on the quantity of Quality Control actions, such as the share of units to be controlled in a lot.
Once this is done, the data collected (percentage of units that do not pass the tests) and the results are transmitted to the management staff.
The company then takes corrective action (repair or reject units that have not passed the tests). If the tests have too many failures, the manufacturing process must be completely redesigned. In this case, Quality Control must continue to prove that the company makes the necessary efforts to overcome its manufacturing defects.
These various measures allow a company to be able to assure its customers that the products marketed have been tested and approved before being made available to the public. They aim to reassure but also to defend themselves judicially in the event of a dispute with a consumer.
The importance of the Quality Control
Quality Control means one or more procedure(s) designed to ensure that the manufacture of a product or the performance of a service corresponds to all the indications indicated to the customer so that it corresponds perfectly to Its requirements.
There is also another set of procedures, roughly like Quality Control, but not quite the same: Quality Assurance. Quality Assurance is defined as one or more procedures aimed at guaranteeing the consumer of a good or service under development (before it is placed on the market) and meets the specific requirements. Quality Assurance, like Quality Control, can be used individually, as both simultaneously: this is called QA / QC.
Cargo Insurance: content, policy, and limits
5 main points about Siam Care Insurance Program
The insurance of freight (also called insurance – freight, marine insurance, or logistic insurance) allows of protect a sender against the exhibitions and the risks because even conscientious carriers cannot protect themselves against disasters.
Although rules INCOTERMS explain the responsibility of diverse loads during a delivery, they do not chair the loss or the cases of damaged goods. The people who make a commitment to international trade then have to make protect their freight from all over the world respected insurance companies which will save them from a partial or total loss of the investment.
1. What is the insurance for freight and do you have to have it?
The

insurance

of the cargo protects the products of the sender (toys, tractors, electronic devices, etc.) against losses and damages during international and domestic transport.
  If you choose not to insure separately, there is a minimal international cover planned by the Convention of Warsaw in 1929. It's about 20 / kg for international or domestic air freight. The cover of the maritime freight is 500 $ by bill of lading. If the value of your sending is superior, we recommend strongly a complete cover to protect your investment.
2. What cannot be insured within the framework of a standard insurance policy?
Diamonds, gold, and money cannot be assured by virtue of an insurance policy of standard freight. There are subscribers who can ensure these products, such as Lloyds of London, but they are different politics. The loss of life and God's acts are not assured.
3. How much costs the insurance of the cargo and are there limits?
That depends. What is the cargo? Where does it go? Who is the carrier of insurance? The subscribers of insurance for freight have parameters just like insurance companies for houses, cars, etc.
There are limits. The maximum insurance of the cargo (also called Investments of the sender or the cover of any risks) is 110 % of the Value CIF (Value of the commercial invoice + Insurance + Freight) and will pay the total value of the lost or damaged goods. To compare: the damage in Honda of ten years would not be paid off at Mercedes's new rate.
4. Where may I buy it?
Your existing

commercial insurance

policy can cover you completely for all the damages bound to the goods of shipping or can cover up to a certain amount. It belongs to you, the sender, to know the limits of all your policies.
Certain companies buy an insurance " gap ". It's the difference between what covers the commercial insurance policy and the authorized maximum. If you ever have insurance on your commercial policy, there is no reason for paying twice. Also, there is no risk of sub-subjection. Unfortunately, a loss is a loss.
You can buy insurance policies from diverse companies specializing in this type of insurance
5. Who is the best to buy?
The agent and the company can make the difference in the same way as companies of automobile insurance and insurance companies' houses can vary.
It is often preferable to obtain the cover of a company of approved logistics and the Head office of the safety of the authorized carriers, as Docshipper. Not only do they use only insurers A Estimated, but they can also offer special price lists because of the business volume which they make with insurance companies.
The other advantage of choosing a logistics company is convenience. They will go shopping for you, by comparing companies and their price lists for the different types of expeditions and the specific products that you want to move.
Logistic companies have experience in developing sensibilities at the risk. The work had a forklift truck that crossed it in an accident in a distant warehouse. Although there is no replacement for the work of the artist, at least dollars were recouped.
Docshipper remark: You want further information about freight insurance service? Check directly our dedicated page: Freight insurance services

What is an International Freight Forwarder ?
Import and export are essential for many businesses. International shipping may represent great business opportunities, but the processes, paperwork and regulations involved can also seem very hard. However, you can be an international shipper accomplished without facing the pure logistics.
Then comes the role of Thailand international freight forwarders
This article will cover the basics of what a freight forwarder is, what are these features and why you should use one.
What is a freight forwarder or NVOCC?
This is a company specialized in the organization, storage, packaging and shipping of goods for individuals or professional organization. It usually provides a full range of services including: monitoring inland transportation, preparation of shipping and export documentation, warehousing, booking cargo space, negotiation of transport costs, cargo consolidation, cargo insurance and filing insurance claims.
This definition is somewhat ambiguous and seems technical, so we'll just do a basic definition as follows:
"A freight forwarder is a company that organizes your import and export of your goods (personal effects or goods). "
What a freight forwarder is actually?
The role of a freight forwarder is to organize international shipping by sea or air freight. It is important to know that cargo company does not move your freight by themselves.
Instead, it acts as an intermediary between a sender and various transport services such as cargo ships, trucking, air freight, packaging, customs clearance …
It aims to negotiate the best price to move the goods along. The freight forwarder will offer the most economical route by working on different offers and choose the optimal solution between speed, cost and reliability.
Freight forwarders manage the logistics of goods shipped from one destination to another, a task that would be a burden to their customers if they had to do it by themselves.
To comply with export documents and shipping conditions, many exporters are using a freight forwarder as an exporter agent. The freight advises and assists customers on how to move their goods more efficiently from one destination to another. Thorough knowledge of documentation requirements, regulations, transportation costs and bank practices can facilitate the export process for many companies.
Why should I use a freight forwarder?
A good logistics service can save you crucial time and potential headaches while providing reliable transportation at a competitive price. A freight forwarder is an asset to almost all companies dealing in international freight transport.
There are many advantages to using a freight forwarder. Here is a partial list:
1) A freight manages auxiliary services that are part of international logistics
Insurance
Customs Clearance
etc …
2) A Freight forwarder provides these services to professional and individuals:
Operating Documentation
Lading
Storage
Risk assessment and management
International Payment
etc …
Three manners to ship with the peace of mind
Adequate packaging and labeling of your freight
The packaging of the freight in the new boxes is ideal. Because boxes go and weaken in every use, the use of new boxes insures the integrity of the box in 100 percent. However, during the re-use of boxes, be conscious of the current integrity because it will determine the safety of the contents. If the shipping is particularly heavy, assure that the sewing is strengthened with hooks, some glue or the adhesive tape. Assure that the contents of the box are protected with one or two thumbs of packaging material or filling. Do not forget that every parcel must be correctly labelled, ideally, placed on the long side and the court of the package. Also, during the re-use of boxes, do not forget to eliminate all the existing labels and the bar codes, what will eliminate the confusions during the addition of new labels.
Palletization of the freight
Every time you send heavy or heavy articles or several packages of freight, the use of a wooden, plastic or aluminum pallet is essential. It will guarantee that your freight is reassured by bandaging or by rolling up your cargo in the pallet. By watching that the pallet is in good condition, without cracks or bends, it will help to avoid any damaged freight. Pallets also allow to move easily the freight with a forklift truck or a pallet. Pallets vary according to the dimensions and the capacity of the payload, it is thus important to consult your third supplier of logistics (3PL about the dimensions of the pallet and the weight limits. During the palletization of the domestic freight, the wooden, plastic or aluminum pallets are acceptable. However, when you use wooden pallets for the international sending, it is important to use some wood handled thermic. The use of wooden pallets handled thermic can eliminate molds and parasites who are known to damage the local botanical and animal species.
Bill of lading
Every domestic and international sending must contain a bill of lading. A bill of lading, or BOWL, is a legal document which serves at the same time as reception of sent goods, as well as contract of delivery. To perform the BOWL exactly and completely will assure that the freight is transported and delivered as wished. The BOWL will also help to insure you a precise invoice. Certain important fields which must be correctly performed on the BOWL are, but without limiting itself to it:
Sender – contains the information relative to the company, to the group or to the individual who frees the freight for the transport.
The addressee – can be used in an exchangeable way with the sender, contains the information relative to the company, to the group or to the individual who will be in charge of sending a sending to the desired destination.
Description – contains all the information relative to the type of parcel, sent articles, the marks or remarks.
Weight – details the weight of the freight and is a variable to determine the cost of the transportation of goods.
Class – is a digital indicator which is used on a national scale to classify the freight. Products are grouped in 18 classes between 50 and 500. The class is used as variable to determine the cost of the transportation of goods. National classification of the automobile freight ( NMFC).
Thailand is one of the major logistic players in ASEAN
ASEAN is a potential market which represents about 600 million consumers. It is composed of: Brunei, Cambodia, Indonesia, Laos, Malaysia, Myanmar, Philippines, Singapore, Thailand and Vietnam. Thailand uses the policy of "three economic rings and five commercial bridges". This strategy aims to derive great benefits from the country's geographical position in Southeast part of Asia. The five commercial bridges are composed of several roads that can accommodate important transport flows to neighboring countries. They include the North Gate, Thailand, Myanmar, Laos and southern China; The northeast footbridge, connecting Thailand to Laos, Vietnam, southern China and East Asia; The eastern gateway connecting Thailand to Cambodia, Laos and Vietnam; The West Gateway linking Thailand to several BIMSTEC countries, particularly Bangladesh, India and Myanmar; And the southern gate, connecting Thailand to Malaysia, Singapore and Indonesia.
Contact us today!
Do not hesitate to contact Docshipper by filling in the online form or by calling us, this will allow us to manage your shipment in bulk. Ask us about the best way to move your cargo. We will make the transportation process as easy as possible for you.
**In order to optimize our services, Siam Shipping and Siam Relocation are now part of the Docshipper group. Our customers can now benefit from total supply chain coverage. Therefore, Siam Shipping team became Docshipper team**
FAQ |International freight forwarder in Thailand
How much does it cost to ship goods from Thailand?
The cost of shipping goods from Thailand depends on several factors such as the weight and dimensions of the package, the shipping method, the destination country, and any additional services required. For example, shipping a small package from Thailand to the United States using a standard service like Thai Post can cost around $15-30 for a 1 kg package. However, if you need expedited shipping, the cost can increase significantly. If you are shipping larger items or bulk shipments, you may want to consider using a freight forwarding company or courier service. The cost for these services can vary widely depending on the size and weight of the shipment, the shipping method used, and the destination country.
What's the best means of transportation to transport goods from Thailand?
The best means of transportation to transport goods from Thailand depends on several factors such as the size and weight of the goods, the urgency of delivery, and the destination. Here are some common transportation options for shipping goods from Thailand:
Air Freight: This is the fastest way to transport goods from Thailand, particularly for urgent or time-sensitive shipments. It is suitable for smaller shipments and high-value goods. However, it can be more expensive than other transportation modes.
Sea Freight: This is a cost-effective option for larger shipments of goods. It is suitable for non-urgent shipments that can take longer to arrive at the destination. Sea freight can also accommodate oversized and bulky items.
Road Freight: This is a popular option for shipping goods within Thailand or to neighboring countries. It is suitable for smaller shipments that require faster delivery than sea freight.
Rail Freight: This is a viable option for transporting goods from Thailand to China or other countries in the region. It is suitable for larger shipments of goods that are not time-sensitive.
What documents are required for exporting goods from Thailand?
When exporting goods from Thailand, you will need to provide the following documents:
Commercial Invoice: This document includes a description of the goods, their value, and the terms of the sale.
Packing List: This document lists the contents of each package, including the weight and dimensions.
Bill of Lading: This document serves as a receipt for the shipment and provides details about the carrier, the origin and destination, and the goods being transported.
Export License: This document may be required for certain types of goods, such as hazardous materials.
Certificate of Origin: This document verifies the country of origin of the goods and may be required for customs clearance.
How long does it take to ship goods from Thailand to the United States?
The transit time for shipping goods from Thailand to the United States depends on the shipping method used and the destination city.
Air freight: Typically takes 3-7 business days for delivery.
Sea freight: Generally takes 4-6 weeks for delivery, although this can vary based on the port of origin and destination.
It's important to note that the transit time does not include any time spent in customs clearance. The customs clearance process can take several days to several weeks, depending on the complexity of the shipment and the customs procedures in the destination country. It's recommended to work with a reliable freight forwarder or logistics provider who can help you navigate the customs clearance process and ensure timely delivery of your goods.
SIAM Shipping info: Do you like our article today? For your business interest, you may like the following useful articles :
SIAM Shipping Advise : We help you with the entire sourcing process so don't hesitate to contact us if you have any questions!
SIAM Shipping | Procurement - Quality control - Logistics
Alibaba, Dhgate, made-in-china... Many know of websites to get supplies in Asia, but how many have come across a scam ?! It is very risky to pay an Asian supplier halfway around the world based only on promises! DocShipper offers you complete procurement services integrating logistics needs: purchasing, quality control, customization, licensing, transport...
Communication is important, which is why we strive to discuss in the most suitable way for you!