Want to ship your goods to Russia? Good luck finding a reliable and trustworthy freight forwarder . The sheer variety of choices can make it difficult to narrow down your list of options to find the perfect shipper for you. But fear not, Siam Shipping has done the hard work and prepared a list of the top 5 freight forwarders in Russia to make your shipping experience smooth and easy. These freight forwarding experts in Russia are used to providing excellent service, from quick and easy paperwork to on-time delivery. Whether you're a seasoned international trader or just starting out, this article will help you find the ideal freight broker.
Siam Shipping
When it comes to freight forwarding in Russia, nobody does it better than us Siam Shipping because of our dedication to values like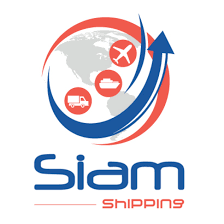 efficiency, dependability, and client satisfaction. Our strategy is differentiated by the fact that we are committed to providing individualized logistics solutions that are tailored to meet the requirements of each individual client. We are able to ensure comprehensive coverage in Russia and everywhere else in the globe because of our global network of partners. Siam Shipping is aiming to achieve 100% client satisfaction, and we also hold extensive knowledge of the Russian market. Siam Shipping experts have the capacity to effectively handle transport operations, we are the go-to provider for businesses that are looking for dependable and high-performance logistics solutions.
Siam shipping services
In order to cater to the diverse requirements of businesses engaged in international commerce, Siam Shipping provides a comprehensive selection of logistical services. Our services include:
quality control
supply chain management 
3PL
Because of our global perspective and extensive knowledge, we are able to provide individualized, all-encompassing solutions for every level of the supply chain.
Pros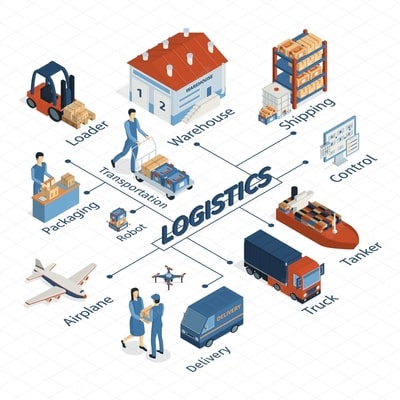 When you pick Siam Shipping as your partner in logistics, you position yourself to take advantage of a variety of benefits. To begin, our comprehensive understanding of global markets combined with our broad partner network enables us to provide solutions that are adapted to each and every destination and products. In addition, our knowledge of customs laws and our years of experience handling international logistics operations guarantee that compliance is maintained without any hitches. Our attentive customer care and unwavering dedication to achieving 100% satisfaction help us to insure a smooth communication and effective project management. 
DocShipper Group has established itself as a reliable worldwide logistics partner for the international commerce industry. Businesses who want to improve their supply chain and compete successfully in international commerce should seriously consider working with us  due to the breadth and depth of the services and knowledge we provide, as well as our dedication to achieving 100% customer satisfaction. 
Cons
The primary limitation of Siam Shipping lies in its minimum volume requirement for shipping or transportation. They mandate a minimum volume per expedition of 100kg wich equal 0.5CBMfor parcels to initiate the shipping process. Example 1 : 100kg/0.2CBM Example 2: 50kg/0.5CBM of 50 cm3
While this policy ensures a win-win relationship in terms of revenue and profitability for the company, it may hinder potential clients with smaller shipment needs from utilizing their services. Consequently, this restriction could result in missed opportunities to serve a broader range of customers and cater to a more diverse market.
SIAM Shipping Alert : It's important to bear in mind that choosing the right freight forwarder is crucial for your business. Deciding the wrong one could lead you to delays, losing your goods and money, or even getting scammed. If you are not sure which one is the best for you and your needs, don't hesitate to contact us, we will help you find the perfect match according to your needs.
ULSI logistics Services
ULSI Logistics Services is an industry leader for freight forwarding in Russia due to its comprehensive and customized logistics solutions. They can handle even the most complicated logistical needs in the Russian market because of their proficiency in all modes of transportation (road, sea, and air) and their supply chain management. ULSI has carved out a niche for itself in the Russian market by providing individualized solutions for each client, all the while adhering to the country's stringent customs laws. Their focus on quality, timeliness, and client satisfaction makes ULSI a trusted and effective logistics partner in Russia.
ULSI Logistics Services provides a comprehensive selection of logistics services in order to cater to the numerous requirements posed by its clientele:
Road transport

sea freight 
air freight,
supply chain management 
warehousing and storage
ULSI logistics services and offers 
Customs services are some of the services that they offer. Because of their knowledge in these areas, they are able to provide companies of any size or logistical complexity with individualized solutions that are tailored to their specific needs.
Pros 
When you choose ULSI Logistics Services as your partner in logistics, you choose a very reliable and efficient freight forwarder . To begin, they have a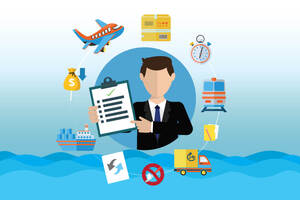 wealth of industry expertise and an in-depth understanding of international regulations, both of which enable them to ensure compliance effortlessly. In addition to this, their extensive global network of partners enables them to provide dependable transportation services that are delivered promptly to a range of locations. The sophistication of technology is unimpeded.
 Cons
In spite of the numerous benefits it offers, ULSI Logistics Services presents some shortages and cons that you must acknowledge. For instance, due to the fact that they operate on a global scale, their service charges may be marginally higher than those of regional logistics organizations. In addition, it's possible that their presence in certain markets isn't as developed as their more established competitors' positions in those same markets.
Instransline LLC
Intransline LLC is a freight forwarding company based in Moscow, Russia. They specialize in providing logistics solutions for oversized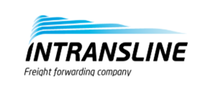 and heavy goods. The company combines the capabilities of "Russian Railways" and large-capacity freight vehicles. Intransline LLC also offers ocean freight services, handling complex projects as well as container, Ro-Ro and bulk shipments. Their main target regions are Asia, Europe and North America. Intransline is known for its tailored logistics solutions and technical equipment that enable the transportation of bulky and oversized goods in difficult climates and road conditions.
Instransline LLC services
Instransline LLC is a Russian freight forwarder that offers a range of services, including:
international freight forwarding,
customs clearance,
logistics solutions,
cargo transportation.
Their services ensure seamless transportation of goods, timely deliveries, and compliance with international trade regulations.
Pros
There are several reasons why a person might choose Intransline LLC as their freight forwarding company.
First, Intransline specializes in providing logistics solutions for oversized and heavy goods. This means they have the expertise and experience needed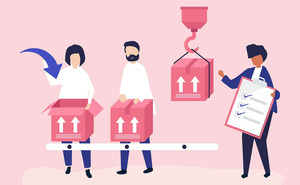 to manage complex projects and ensure the safe transport of these goods.
Second,they combine the capabilities of "Russian Railways" and large-capacity vehicles for the transport of goods. This allows them to offer extensive shipping capabilities, providing flexible and efficient solutions to their customers.In addition, Intransline offers ocean freight services including container, ro-ro and bulk shipments. This allows them to meet a wide range of transportation needs.
They have a global reach, with the main target regions being Asia, Europe and North America . This means they can handle shipments to and from many locations around the world.
In addition, Intransline is known for its tailored logistics , technical solutions and its quality management .
Cons
While there are a number of advantages to choosing Intransline LLC as your freight forwarding company, there are also some potential downsides to consider. One of the challenges associated with choosing Intransline for shipping  is that they may not be familiar with different countries. This can lead to potential difficulties in navigating local regulations and customs clearance, which can lead to delays or complications in transit . Another potential downside is the risk of lost shipments. While Intransline may have extensive shipping capabilities, there is always the possibility of shipment loss, which can cause inconvenience and financial loss to shippers.
SIAM Shipping Alert : If you don't know how much a shipment from a  freight forwarder to Russia will cost you, or if you need more information, please don't hesitate to contact SIAM Shipping. We are knowledgeable and ready to help you with all your shipping needs , we can also assist  to optimize your supply chain from A to Z.
Prime Shipping LLC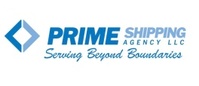 Prime Shipping LLC is a competent freight forwarding company in Russia with a stellar reputation. You can trust them with all of your logistical requirements because of their years of experience in shipping and extensive understanding of international legislation. Prime Shipping LLC provides a comprehensive variety of services, including ocean chartering, container shipping, port operations management, and customs formalities. Prime Shipping LLC is the best option for international shipments to Russia because of their dedication to client satisfaction, worldwide network of partners, and attentive customer care.
Prime Shipping LLC services
 Prime Shipping LLC provides a comprehensive selection of shipping options in order to cater to the various requirements of its clientele: 
Ship chartering 
container transportation
management of port operations 
coordination of customs clearance
Maritime freight logistics are some services they provide 
Because of their expertise and in-depth understanding of the maritime industry, they are able to provide individualized solutions and ensure services that are both trustworthy and effective.
Pros 
Choosing Prime Shipping LLC as your shipping partner offers you a variety of benefits. To begin, they have a strong background in the sector in addition to an in-depth understanding of the customs rules and processes. In addition, since they have a presence in key ports and a worldwide network of partners, they are able to offer comprehensive coverage as well as the best possible connections. Customers may expect easy communication and a positive overall experience because of their company's attentive customer care and unwavering dedication to meeting all of their needs.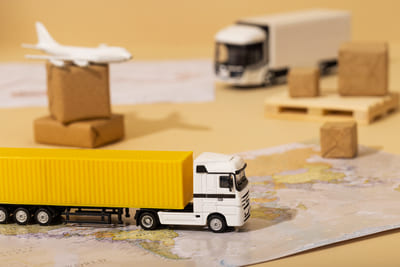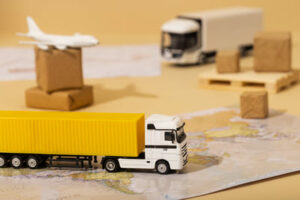 Cons
Prime Shipping LLC comes with a number of possible benefits; but, it also offers a number of potential downsides. For instance, since they put so much emphasis on shipping, they may not have as much of a presence in other means of transportation, such as air or ground shipping . In addition, the characteristics of some places may provide them with logistical obstacles, such as those relating to the local infrastructure or the weather conditions.
 Strong-Lines

Strong Lines is a famous company in terms of Freight forwarding in Russia. They focus on the requirements of their customers first, and their vast network of key partners allows them to provide individualized approaches to logistics. Strong-Lines, a logistics provider based in the United Kingdom, has established itself as a reliable partner in the Russian market by providing comprehensive services, extensive knowledge of local rules, and effective administration of transport operations.
Strong-Lines services
Strong-Lines provides its customers in Russia with a comprehensive selection of freight forwarding services
Their services include: 
land forwarding

sea forwarding

air freight forwarding

management of customs formalities

distribution logistics 

real-time tracking of shipments.
Because of their knowledge, they are able to cater to the unique requirements of each customer and guarantee dependable and safe delivery.
 Pros 
When firms decide to work with Strong-Lines as their transit partner in Russia, they are able to reap the benefits of a variety of opportunities. To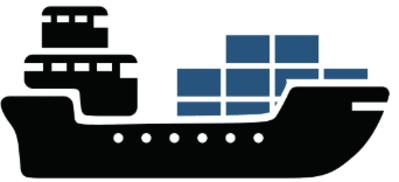 begin, Strong-Lines possesses an in-depth knowledge of Russian customs regulations, which guarantees that the company will comply without any issues. Also, since they have a large network of partners in the areas where they operate, they are able to provide individualized solutions and expedited delivery they use for tracking shipments . Moreover, the attentive customer service they provide ensures that the entire logistics process is completely transparent and runs smoothly.
Cons
Strong-Lines provide quite a few benefits, but they could also have a few cons in some circumstances. For instance, as a company that specializes in freight forwarding in Russia, they could experience difficulties due to swings in the market and occasionally complicated logistical requirements. In addition, because of the geographic focus of their operations, it is possible that they have a restricted reach to other international locations outside of Russia.
SIAM Shipping Advice:  If you'd like to find out more about the benefits of using a freight forwarder in Russia or elsewhere, SIAM Shipping, your expert shipping agent with its unrivalled expertise, is here to help. Contact us and one of our experts will get back to you.
Who is the cheapest freight forwarder in Russia?
It is difficult to establish which of the five freight forwarders in Russia being reviewed is the least expensive due to the fact that costs may vary based on a variety of criteria, such as the kind of products being sent, the destination, the volume, the extra services that are needed, and so on. Every single forwarder or shipper is going to have their own price policies and cost structures. Every single forwarder is going to have their own price policies and cost structures. It is in your best interest to make direct contact with each shipping expert in order to get tailored quotations that are based on your individual demands, and it is also in your best interest to compare offers in order to choose the option that is the most financially beneficial.
What information do I need to provide to get a shipping quote from a Russian freight forwarder?
Most of the time, the following information is needed to get a shipping price from Russia:
-Point of exit and destination: Give the exact spot where the things will leave from in Russia and where they should be sent.
-What things are: Tell them what kind of things you want to ship, how much they weigh, how big they are, how many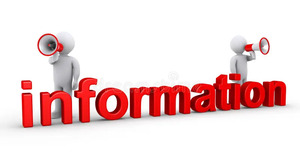 of them there are, and if they have any special features or needs.
-Mode of transportation: Tell us if you like to travel by air, sea, land, or a mix of these.
-Incoterms: List the foreign trade terms (Incoterms) that apply to the package, such as EXW, FOB, CIF, etc. This determines who is responsible for the package and how much it will cost. This determines who is responsible for the package and how much it will cost.
-Estimated leaving and arrival dates: give information about when you want the things to leave and when you want them to arrive.
-Required documents: Find out what papers, like business bills, packing lists, certificates of origin, customs documents, etc., are needed for shipping.
-Additional services: If you require extra services like customs clearance, insurance, temporary storage, or other special transport services, please list them.
By telling the freight  forwarder these things, he or she can figure out what you require and give you an accurate price for shipping from Russia. Don't forget to get quotes from more than one forwarder, so you can compare prices and make a smart choice.
Sea Transit time between Russia and Thailand
Sea shipping time between Russia and Thailand may vary depending on the specific port of departure and destination. Since both countries have wide coastlines and many ports, the time it takes for goods or passengers to move between the two countries by sea will depend on the sea route

chosen and the type of vessel.
As a general estimate, if we consider the direct sea route between the main ports of Russia (e.g. Vladivostok) and Thailand (e.g. Laem Chabang), sea transit times can vary from approx. 10 to 20 days, depending on the weather also on conditions and efficiency of transportation routes.
Keep in mind that transit times may vary due to factors such as weather, port congestion and other logistical factors. For accurate and up-to-date information on sea transit times between specific ports in Russia and Thailand, it is best to consult shipping companies or freight forwarders. , who can provide you with the most accurate details for your particular shipment.
Air Transit time between Russia and Thailand
Air transit times between Thailand and Russia may vary depending on the specific departure and arrival cities in the two countries. In addition, the choice of airline, stopover and route can also affect the total time of the trip. Normally, direct flights between major cities in Thailand (e.g. Bangkok) and Russia (e.g. Moscow) can take around 9–11 hours.

However, if there are stops or connecting flights, the total journey time can increase significantly. It is essential to check with airlines and travel agents for up-to-date and specific transit time and flight options for your particular trip. Keep in mind that flight schedules are subject to change, so it's best to check information closer to your expected travel date.
SIAM Shipping Info: Siam Shipping prides itself on providing first-class shipping and logistics services. We are providing our client with our 11 years of experience in the supply chain field and our extensive network of freight forwarders, even those located in Russia! With the help of Siam Shipping, we will help you identify the best Russian freight forwarder to successfully run your shipping process. Request a free quote today.
Conclusion 
In Russia, it is important to choose a forwarder if you want your package to go smoothly. The five freight forwarders discussed in this article—Strong-Lines, ULSI Logistics Services, Nord Wind Cargo, Prime Shipping LLC, and Siam shipping—offer good service, expert knowledge, and coverage all over the world. Every business can find a trusted partner that fits its transportation needs, whether it needs to ship goods by sea, land, or air. Do a lot of research, compare offers, and select the freight forwarder whose services meet your needs for shipping operations to go well. For more information and to request a quote, please visit our contact page. We're here to help you find the right freight forwarder for your Russian shipping needs.
FAQ | Top 5 Freight Forwarders in Russia
When looking for a forwarder in Russia, what are the most important criteria to consider?
When picking a forwarder in Russia, it's significant to think about things like experience in the field, knowledge of Russian customs rules, regional coverage, customer service quality, and openness of operations.
What can't be done when sending goods and parcels to Russia?
In Russia, freight forwarders can face problems like changes in the market, complicated organizational needs, and regional restrictions. They may also charge a little more for treatments in other countries.
Does dealing with these freight forwarders have any downsides?
There may be some downsides, such as slightly higher prices for global services, a smaller regional reach for some forwarders, and organizational problems in some markets.
How do I find out how much it will cost to ship my goods with the help of a freight forwarder to Russia?
To get an exact price, you'll need to give details about your package, such as where it's going and where it's coming from, what it's made of, how you want it shipped, when you expect it to arrive, and so on. Contact each forwarder individually to find out their own price.
SIAM Shipping info: Do you like our article today? For your business interest, you may like the following useful articles :
SIAM Shipping Advise : We help you with the entire sourcing process so don't hesitate to contact us if you have any questions!
Having trouble finding the appropriate product? Enjoy our sourcing services, we directly find the right suppliers for you!
You don't trust your supplier? Ask our experts to do quality control to guarantee the condition of your goods!
Do you need help with the logistics? Our international freight department supports you with door to door services!
You don't want to handle distribution? Our 3PL department will handle the storage, order fulfillment, and last-mile delivery!
SIAM Shipping | Procurement - Quality control - Logistics
Alibaba, Dhgate, made-in-china... Many know of websites to get supplies in Asia, but how many have come across a scam ?! It is very risky to pay an Asian supplier halfway around the world based only on promises! DocShipper offers you complete procurement services integrating logistics needs: purchasing, quality control, customization, licensing, transport...
Communication is important, which is why we strive to discuss in the most suitable way for you!