If you run an online or offline business, you might have realized that you won't be able to manage it hassle-free without an efficient logistics system. As logistics started picking up momentum, many online markets started gaining recognition across the globe. With the recent prolific growth in technology, logistics has started opening different doors of possibilities. It has become an inseparable part of the supply chain, order management, product transportation, payment, and on-time product delivery. Now logistics is crucial in making any online business a success.
As the online business started booming, picking the product from the production house, moving it to the warehouse, packaging, and seamless delivery became critical for companies. It is where logistics gained prominence.
In eCommerce, logistics is crucial as it determines a long-term relationship with customers. If a business concentrates on making attractive websites that are user-friendly and appealing but are not bothered about its logistics management, the company will fail! Because, one of the prime factors defining the success of eCommerce business is the timely delivery of products, solving any unforeseen challenges.
A customer attracted to your product or services and has made payments will only refer you to their friends and families and become your loyal customer if your logistic management is flawless. Also, it is important to deliver items in good conditions as delivering defective products will question the authenticity of your store. All these factors indicate the importance of logistics in the eCommerce business, playing a role in developing a customer community and driving more business.
The specifics of logistics.
Logistics, as you know, starts with packaging and delivering products to customers, and involves collecting, storing, and distributing a product once a customer places an order.
The different types of logistics are:
Supply
Distribution
Production
Reverse/recycle logistics
eCommerce logistics factors that matter the most are inventory management, storage, supply or transportation, delivery, and returns/refunds.
Inventory Management
For any business activity, systematic and organized action is crucial. It helps the store owners better understand the customer requirement, the process, and where they stand regarding products and efficiency. Well-structured inventory management is, therefore, a vital element in any business.
Inventory management begins with the packaging or labeling of products for shipping, but it never ends there. Customers who get upset about how a product gets packaged, shipped, delivered/undelivered, no-returns, or refunds will never speak well about the store. They would not return nor recommend your store to anyone. If you neglect the smooth functioning of inventory management, it indicates the downfall of your store.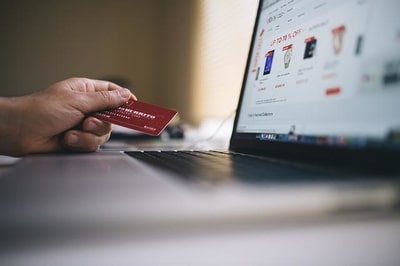 Storage
In eCommerce logistics, warehousing is also an important stage like any other stage. eCommerce businesses should have a neat and clean warehouse facility to store the products they have to sell. The products are assembled, organized, categorized, and are prepared to transit. After shipping from the facility, there can be different warehouses in transit to collect the items before delivering them to the end customer. Storage plays a crucial role as any mishaps at the warehouse will result in huge losses. With advanced AI tools, technologies, beacons, and IoT, eCommerce logistics have been refurbished, making them less expensive and man-powered.
Transportation
In logistics management, transportation is one of the crucial stages and it has to be flawless. The entire transportation has to be well-organized and should have real-time tracking, providing appropriate transport details for customers. Any delays in transportation can adversely affect the business. So while choosing a transportation method, eCommerce businesses need to be highly cautious.
Online or offline business depends on a well-organized transportation facility for products and most of the online stores have their own transportation facility and others depend on partner services. However, when an eCommerce store picks transportation services they should not compromise on time, security and quality of product. Finding appropriate warehouses and storing and securely transporting products is paramount. eCommerce businesses can also utilize advanced technology like real-time tracking for convenient and safe transportation.
DocShipper info : SIAM Shipping can take care of the entire transport process and its procedures. Tell us more about your needs using this form.
Delivery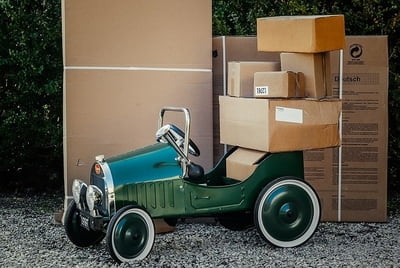 Delivering products on time without any damage is crucial for eCommerce businesses. If businesses understand this tactic, they can gain customer trust without many gimmicks.
Any customer who makes orders online will be desperately awaiting the product. Hence, delivery is the most compelling phase in eCommerce logistics. Different delivery services are available; however, it has to be smooth and on time to keep customers happy and loyal.
If the delivery process goes wrong, the impact it can cause is massive. Delayed, failed, or faulty delivery will result in most customers leaving the partnership with you. So it is inevitable for you as an eCommerce business to ensure the smooth and effective journey of all stages from packing till delivery. The less complexity in delivery and communication will play a significant role in establishing a long-term customer relationship.
Transparency and honest communication will help you better the relationships with your customers.
DocShipper info : whether you want to deliver in or outside Thailand, SIAM Shipping from the DocShipper Group will take care of the whole process : order processing, packaging services, reconditioning, and last-mile delivery. To contact us, please fill out the following form.
Returns/Refunds
In eCommerce, like every phase, returns/ refunds play a significant role. If a business fails to process returns and refunds properly, it will become a question of the company's authenticity, especially when it is an online store. There will be times when a customer wants to return a product, and the reason varies with people and situation.
The eCommerce business should have a well-structured return policy and pickup option as part of its logistics management. When a customer is unhappy with a product they have received, give the customer exemplary customer support, the opportunity to return the item, arrange to pick up the returned commodity, and provide a refund fast.
An eCommerce store can use real-time tracking, IoT technologies, and AI tools to manage returns and refunds smoothly. Promptness will help you build trust and a strong relationship with their customers.
To Conclude
An eCommerce business has lots of challenges and the success depends on various factors like a user-friendly store with seamless check-out, on-time delivery with clear communication, return/refund facility. Taking this into account, it is evident that a well-organized logistics is a
binding factor for any eCommerce store.These have to be well-defined, structured and functioning smoothly to leverage the business to the next level. Understanding these logistics components and structuring them well for efficient performance combined with the latest AI tools, real-time tracking, and other possibilities of IoT will help any eCommerce store grow one step higher.
When you decide to set up an eCommerce store, make sure to integrate suitable inventory management plugins for the smooth functioning of the store. Being well-experienced WooCommere development service providers, we can help you create your eCommerce store and manage your logistics efficiently through the right plugins.
FAQ | Significance of Logistics and How it Applies to eCommerce
What is ecommerce logistics?
E-logistics refers to the process of acquiring, storing, and transporting goods sold through the internet. It includes the management of suppliers, inventory, and delivery, and is also known as e-commerce logistics. The goal is to achieve maximum client happiness. E-logistics is revolutionizing the entire product delivery chain by relying on high-performance management software. This approach aims to reduce delivery times by reducing the number of intermediaries, starting with retailers. The concept of last mile delivery, whether to a customer's home or to a pickup location, has thus emerged as a significant challenge for businesses.
Why are logistics important?
Logistics is a transversal sector between production and distribution: logistics. It is also a factor that has an impact on a country's economy. The exchange of data, goods, and services is the foundation of logistics. It focuses on improving the management, movement, and control of a company's resources, both physical (merchandise, products, inventories, equipment, and transportation) and human resources. To this, the coordination of information and flow of materials related to these resources will be added.
Why is Inventory Management important for a e-commerce business?
Inventory management is an important part of the e-commerce business, though it isn't always fun and can be a real hassle. Poor management of this aspect, on the other hand, can have a negative impact on your turnover. Inventories are a substantial source of financial immobilization. As a result, it's critical to minimize or limit over- and under-storage as much as possible, as well as to ensure stock optimization.
Author Bio
Marion Jones is a certified WooCommerce developer passionate about
writing WooCommerce development. Her year long experience with CartKnitter
helps to provide insightful articles for a wide range of customers.
DocShipper info: Do you like our article today? For your business interest, you may like the following useful articles :
DocShipper Advise : We help you with the entire sourcing process so don't hesitate to contact us if you have any questions!
SIAM Shipping | Procurement - Quality control - Logistics
Alibaba, Dhgate, made-in-china... Many know of websites to get supplies in Asia, but how many have come across a scam ?! It is very risky to pay an Asian supplier halfway around the world based only on promises! DocShipper offers you complete procurement services integrating logistics needs: purchasing, quality control, customization, licensing, transport...
Communication is important, which is why we strive to discuss in the most suitable way for you!