If you are working in international trade, you may be handling a worldwide business through which you will be selling and shipping your products and merchandise all over the globe.
Handling an international business may come with a lot of opportunities, but also a big number of challenges and obstacles!
Let's say that you are doing business in Thailand, while shipping your product from that country, you must be informed of its policies, rules, and specific regulations; otherwise, you may face a very common problem, a lot of entrepreneurs face: parcel blocking by Thai customs clearance!!
This issue may stop the whole shipping process and cost you a fortune, so what is the solution ?
Keep reading this article, we will provide you with the right guide to resolve this issue to your advantage!
Some considerations to take beforehand
Are you handling international business in Thailand ? Do you ship products and goods from and to Thailand ?
If you are using express shipping to transport your product to Thailand, you may have noticed lately that your parcels are taking too long to arrive at their destination! You may even have received an online retailer or supplier warning customers to expect some delay !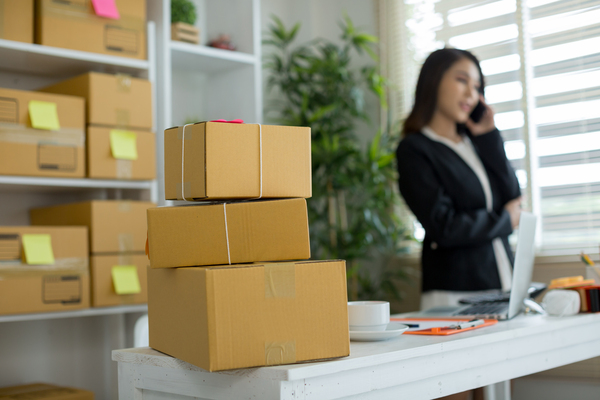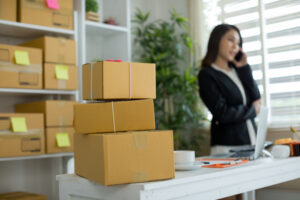 Well, this means that your parcel is blocked by Thai customs!
If you are using express delivery with a partner like DHL, FedEx, DB Schenker, R+L Carriers, UPS, YRC Freight… you have certainly not received any kind of explanation to his situation rather than having to research this term "ชิปปิ้งสนามบินสุวรรณภูมิ" over the search engines!
SIAM Shipping info : With Siam shipping, we will help you better understand the reasons why Thai customs have blocked your parcel. We will provide you with accurate solutions to resolve this issue once and for all.
Contact our experts located in Thailand who will be eager to help you to release your parcels within few days at no cost.
 What is parcel blocking ?
Parcel blocking is a very common issue occurring in international business. It refers to the situation where a package or parcel becomes stuck or unable to be delivered due to various reasons.
But as a sender or business owner, how could you know when your parcel has been held by customs?
How do you know that your parcel is blocked by Thai customs?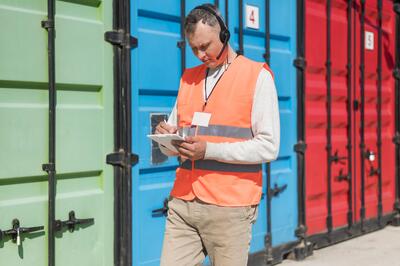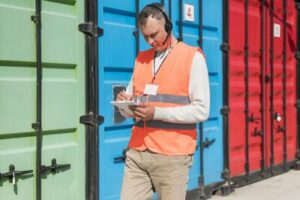 If a parcel is blocked by Thai customs, the sender or recipient may be notified by the postal service or customs officials. They may also be able to track the status of the parcel through the postal service's tracking system and see that it is being held by customs.
In some cases, the sender or recipient may be contacted by customs officials and asked to provide additional information or documentation in order to release the parcel. If the sender or recipient is not able to resolve the issue with customs, the parcel may be returned to the sender or seized.
SIAM Shipping Advice : do you face a problem to free your blocked parcel at customs ? Perhaps you don't know what you should do or who to contact or from where you can get the right information ... Contact Siam shipping experts as soon as possible ! Our custom agents and freight forwarders located in Thailand have all the expertise and the needed solution to deal with your issue. We have helped a lot of clients free their parcels within two or three days thanks to our optimized and rapid process.
Reasons why a parcel may be blocked by customs clearance
General reasons for parcel blocking
Some common causes of parcel blocking may include: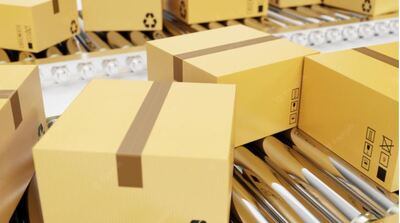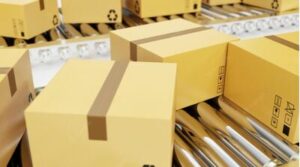 Incorrect or incomplete address

: If the address provided for delivery is incorrect or incomplete, the parcel may not be able to reach its intended destination.

Unavailable recipient:

If the intended recipient is not available to receive the parcel, it may become blocked until they can be contacted or a suitable alternative delivery arrangement can be made.

Custom hold:

If a package is being shipped internationally, it may be held by customs for inspection or other reasons, causing delays in delivery.

Transportation issues:

Parcels may become blocked due to transportation issues such as strikes, accidents, or weather-related delays.

Damaged packaging:

If the packaging of a parcel is damaged during transportation, it may become blocked until it can be repaired or replaced.
Parcel blocking can cause delays and inconvenience for both the sender and recipient of the package, and it may also result in additional costs if the package needs to be rerouted or returned to the sender.
Why do the Thai customs hold your parcel 
There could be a variety of reasons why Thai customs might hold a parcel. Some possible reasons could include:
The parcel contains

items that are prohibited or restricted in Thailand.

For example, certain types of weapons, drugs, and pornography are not allowed to be imported into the country.

The parcel contains

items that require special permits or licenses

in order to be imported. For example, certain types of plants and animals may require permits to be brought into the country.

The

sender did not properly declare the contents of the parcel

or did not provide all necessary documentation for the importation of the items.

The

customs officials have suspicions about the contents of the parcel

and want to inspect it more closely.

The

parcel is being held for further investigation due to suspicions of fraud or other illegal activities.
If your parcel has been held by Thai customs, it is important to contact them to find out the specific reason why it has been held and what steps you need to take to have it released.
You can better understand the importing and custom clearance process in Thailand through this infographic :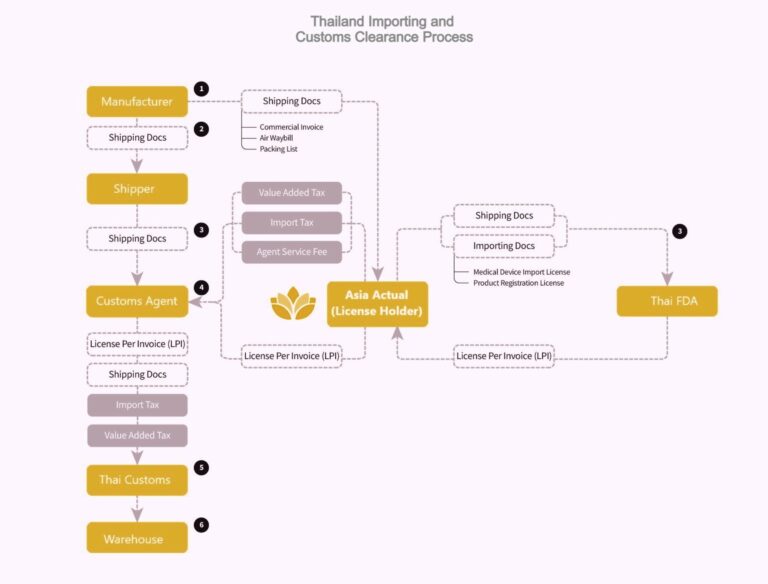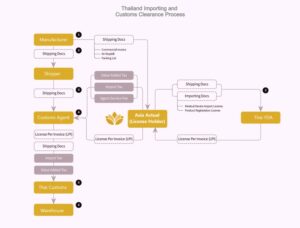 In order to guide our clients and to help them understand all the details involved in the importing/ exporting and shipping procedures from Thailand, we have created a special guide for you. Discover our detailed article on Thai Customs .
How to free your blocked parcel from Thai customs
Again if you are using express shipping partners like DHL, FedEX , UPS or DB Shenker, you may not find the right answer to resolve your issue
All these shippers do not usually have a direct contact with customs and therefore will not be able to assist or help you! On the other hand, customs officers will not help by providing you with a relevant answer on how you should proceed to get the parcel back or free it.
So unless you are capable to go to Thailand and try to find the information yourself, which is a very long and tiring process … we advise you to contact a local and professional agent like Siam Shipping, which is not only experienced in handling parcel issue like this but also has all the expertise and the knowledge needed to unblock your parcel.
Siam shipping agents have succeeded to help thousands of clients to get their parcels released in a very short time lap, basically our intervention takes only two to three days maximum
Contact us now, by completing this form, so that we can help you free your parcel.
Why a parcel could be blocked?
A parcel could be blocked for a variety of reasons. It could be due to address issues, such as an incorrect or incomplete address. International shipments can be blocked at customs due to incomplete customs documents, unpaid taxes, or if the package contains prohibited items. It can also be blocked due to being oversized or overweight, lost in the shipping infrastructure, weather and traffic delays, or improper packaging.
why do thai customs block a parcel ?
Thai customs can block a parcel for the same reasons as any other country's customs. This includes incomplete customs documents, unpaid taxes, or if the package contains prohibited items such as counterfeit trademark goods, fake notes or coins, or reserved animals or CITES-listed wildlife. In addition, packages may be blocked if they are oversized or overweight, lost in the shipping infrastructure, or contain improper packaging.
How to free your blocked parcel from Thai customs?
To free your blocked parcel from Thai customs, you should contact the customs authority of the destination country to get more information on the reasons why the package is stuck and on the steps to take to unblock it. You may be required to provide additional documents or pay additional fees to clear the package through customs. Additionally, you can contact a local customs agent like SIAM Relocation who can help with clearing your package.
SIAM Shipping info: Do you like our article today? For your business interest, you may like the following useful articles :
SIAM Shipping Advise : We help you with the entire sourcing process so don't hesitate to contact us if you have any questions!
SIAM Shipping | Procurement - Quality control - Logistics
Alibaba, Dhgate, made-in-china... Many know of websites to get supplies in Asia, but how many have come across a scam ?! It is very risky to pay an Asian supplier halfway around the world based only on promises! DocShipper offers you complete procurement services integrating logistics needs: purchasing, quality control, customization, licensing, transport...
Communication is important, which is why we strive to discuss in the most suitable way for you!