The maritime industry is a vital component of global trade, with over 90% of world trade being carried by ships. As the industry continues to evolve and adapt to changing global circumstances such as the Covid-19 pandemic or global inflation in 2022, industry experts are constantly monitoring trends and predicting the future of the industry. In this article, we will explore the top trends that maritime industry experts predict for the year 2023.
Whether you are a shipping industry professional, a business owner, or simply interested in the world of maritime trade, this article will provide valuable insights into what the future trend holds for this critical industry. You will also be able to discover Siam Shipping's sea freight service. 
The demand for maritime energy efficiency moving toward clean technology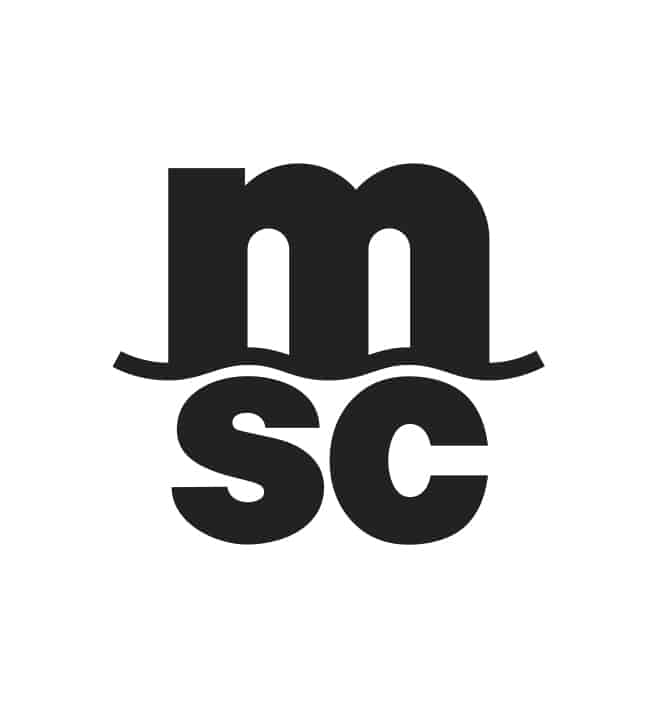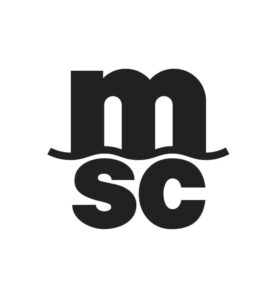 Collaborative initiatives are emerging across various sectors of the maritime industry. Extreme events in these recent years such as Covid-19 pandemic, global inflation, and political tension have pushed the maritime industry or shipowners in demand of transformation and innovation to deal with the complexities of the current situation. Mr. Pelle Sommansson - chief product and AI officer at ZeroNorth – a maritime technology believes that the maritime industry can withstand and overcome the supply chain challenges or effectively respond to geopolitical tensions and ongoing Covid-19 restrictions if organizations commit to working together, they are capable of achieving success despite the obstacles they may face.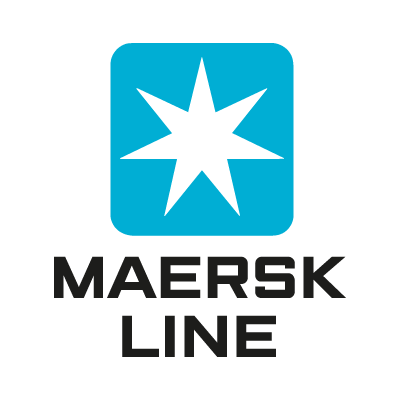 Collaboration to achieve common goals has been growing trending as the global economy has been unstable for many years. One example is shipping alliances between ship owners and carriers such as the Ocean Alliance – the cooperative group of carriers, or the famous 2M alliance between 2 shipping giants Maersk and Mediterranean Shipping Co (MSC). The common characteristic of these alliances is that they all share resources and reduce costs by pooling their vessels, networks, and services.
Another collaboration is port collaboration in order to improve efficiency and reduce congestion. Some busy ports like Rotterdam Port and Antwerp Port in the Netherlands have formed "Nextlogic" partnership to optimize shipping traffic between the two ports.
One benefit of the collaboration is to drive the maritime industry to the green transition. The collaboration is to help develop industry-wide standards for sustainability. When the Carbon Intensity Indicator (CII) regulations came into force in January 2023 in order to reduce greenhouse gas emissions, many shipowners and shipping lines debated and decided to collaborate with the support of data-driven technology.
Info Siam Shipping: In Thailand, port collaboration has adapted in order to increase the efficiency of the trade route with partners such as China. Thailand's Laem Chabang Port signed a Memorandum of Understanding (MoU) with China's Port to enhance cooperation and promote trade between the two ports. If you need sea freight services to handle your cargo in these ports, contact us to get a free quote in 48 hours.
The demand for maritime energy efficiency moving toward clean technology
Auxiliary technology – also known as clean technology is a crucial trend in the shipping industry's decarbonization efforts in 2023. The shipping industry is one of the largest emitters of greenhouse gases, and reducing its emissions is essential to achieving global climate targets.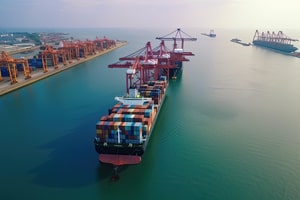 Mr. Sean McLaughlin, a strategy consultant at the Houlder team stated that the importance of collaboration had been acknowledged for a long time, it had been observed that the actual practice of collaboration often falls short of the ideal. Considerable challenges still remain to prevent practical cooperation. First is the willingness to cooperate in order to obtain rapid transformation. In reality not many shipowners focus on achieving green logistics and competitive advantage simultaneously.
Additionally, there is a lack of effective clean innovation in the shipping industry, as well as investment to enhance the potential of emissions and cost through lower fuel use. Money and time-consuming is one major obstacles to solve, even for innovation such as technological integration into new vessels or retrofitting the current fleet.
The trend of transforming the maritime industry with clean technology is the potential yet hard to progress without complicated cooperation. Cooperation goes beyond shipowners exchanging technical information about cutting-edge technologies. It includes all parties involved and frequently includes supplier networks as well. Collaboration cannot be expected to "simply happen."
The threat of cyberattack toward the maritime industry
The maritime industry is a vital part of the global economy, with ships transporting goods and people across oceans and seas. In today's digital age, the maritime industry faces new challenges related to cybersecurity. As technology advances, the threat of cyber-attacks on ships and port infrastructure increases, making cybersecurity a critical issue for the industry.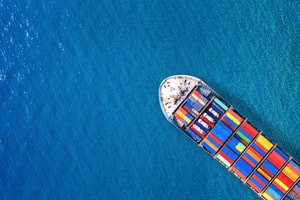 International shipping, especially the marine sector is facing new cybersecurity-related issues in the modern digital era. The possibility of cyberattacks on ships and port infrastructure grows as technology develops, making cybersecurity a crucial problem for the maritime sector. Mr. Fabien Rech- an expert from Trellix- a cybersecurity company believed that the maritime industry is at high risk of cyber-attacks globally. Research from Trellix indicates that the transportation and shipping sector has been the most damaged by APT-group-led campaigns- a sophisticated cyberattack group – up to 27% of the attack. Ransomware attacks on the maritime industry take up one-third of the attacks, only second to telecom sectors. These statistics are proved that cybersecurity has been underestimated for a long time and demand effective solutions to prevent cyber-attacks.
To address the cybersecurity challenges facing the maritime industry, there is a need for collaboration between industry stakeholders, governments, and cybersecurity experts. It is crucial to highlight the need of enhancing security measures to protect the maritime owner from the rising number of sophisticated cyber-attacks. Governments can establish legislative frameworks and administrative guidelines to guarantee that the marine sector complies with basic cybersecurity requirements. While industry stakeholders may exchange best practices and work together on cybersecurity efforts, cybersecurity specialists can offer technical guidance and help in creating and executing cybersecurity measures. 
The need for greener and more eco-friendly maritime logistics  
The global maritime industry is undergoing a major transformation as the world grapples with the challenges of climate change and rising energy costs. Green transition solutions demand the restriction of using fossil fuels and opt for environmentally-friendly vessels. Mr. Mikael Mahlberg, head of PR & Communications, Candela mentioned that various approach has been discussed such as the new concept of transport system: from few, costly, massive vessels toward more flexible one that uses a greater number of quicker, smaller electric vessels. One of his solutions is zero-emission foiling vessels to minimize operating costs while lowering journey durations and boosting departures.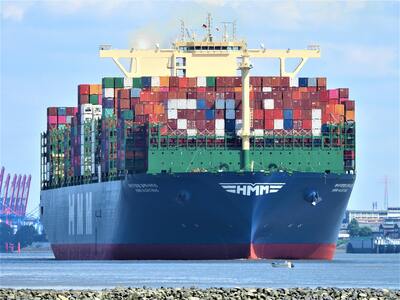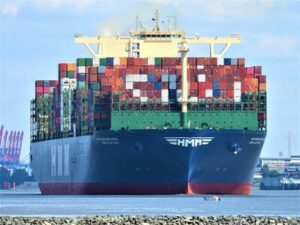 The discussion put high expectations on electric vessels and shifted the question from "How many people can this ship carry" to "How many passengers can you transport per hour and at what cost".
Additionally, some major cities in Europe with waterborne transport systems like Rotterdam or Antwerp will be concentrated to be competitive modes of transport in cities. The growing interest in sustainable waterways of transport in urban areas significantly potential. However, the speed limitations, frequently put in place to minimize wakes and the damage they might do to the coastline and other vessels are one of the obstacles that prevent the development of waterways' high-speed mass transit. Therefore, to develop the trend of green transition in the maritime industry, the rules should be re-evaluated to support the increase of maritime transport.
Tips Siam Shipping : In Thailand, waterway transport also has been underestimated compared to its potential. In urban areas like Bangkok, suitable terrain in Southeast Asia makes the maritime industry to be highly competitive. If you are interested in shipping or sourcing using a maritime vessel, don't hesitate to contact us – and get a free quote in under 48 hours. 
Conclusion
In conclusion, the maritime industry is poised for significant transformation in 2023. by adopting new technology, engaging with industry partners, and concentrating on sustainability and innovation, the maritime industry will expect to thrive in a fluctuating and fast-paced world. If you need to import or export products by sea, contact us!
FAQ | Maritime Industry trends: what are the experts predictions for 2023?
Isn't the 2M alliance is over ?
There are rumors that the 2M alliance is over and Maersk and MSC break their partnership. However, the fact is that this alliance still continue till Jan 2025, but they wont be partner after then. To understand more about 2M Alliance, check our blog about this topic: End of the 2M Alliance: What will Happen and How to Prepare? (docshipper.com)
Why cyberattacks takes account a lot in maritime industry ?
With the consequences of globalization, maritime industry and ports rely on interconnected systems and networks to conduct their operations, the more exposed they become to cyber assaults. A successful cyber assault can have serious and perhaps disastrous effects for the marine industry. Cyber assaults may interrupt port operations, create shipping schedule delays, jeopardize cargo and personal data, and even endanger vessel and crew safety.
What is APT group ?
APT group, which stands for Advanced Persistent Threat, is a form of cyberattack carried out by skilled and well-resourced hacker groups that target specific businesses or persons.
What is a zero-emission foiling vessel ?
A zero-emission foiling vessel is a form of watercraft that uses hydrofoil technology to travel at high speeds while emitting no pollutants. Hydrofoils are wings that extend beneath a vessel's hull and lift the boat out of the water, reducing drag and allowing for faster speeds with less power.
SIAM Shipping info: Do you like our article today? For your business interest, you may like the following useful articles :
SIAM Shipping Advise : We help you with the entire sourcing process so don't hesitate to contact us if you have any questions!
SIAM Shipping | Procurement - Quality control - Logistics
Alibaba, Dhgate, made-in-china... Many know of websites to get supplies in Asia, but how many have come across a scam ?! It is very risky to pay an Asian supplier halfway around the world based only on promises! DocShipper offers you complete procurement services integrating logistics needs: purchasing, quality control, customization, licensing, transport...
Communication is important, which is why we strive to discuss in the most suitable way for you!
Subscribe to DocShipper's Weekly Newsletter